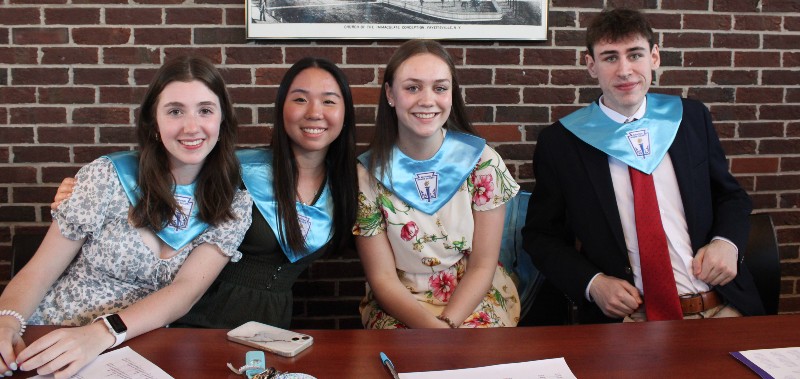 Advanced Placement (AP) is a program in the United States and Canada created by the College Board, which offers college-level curricula and examinations to high school students. American colleges and universities may grant placement and course credit to students who obtain high scores on the examinations.
The following are samples of the more than 30 Advanced Placement courses that we offer:
Chemistry
Biology
Physics I
Physics C
Environmental Science
English Language and Composition
French Language
Spanish Language
Spanish Literature
English Literature and Composition
European History
American History
U.S. Government and Politics
Statistics, Calculus
Studio Art
Computer Science
Psychology
World History
Music Theory
Art History
CBA also offers a wide range of Honors classes, and electives including Engineering Drawing and Design, Public Speaking, Business, Anatomy and Physiology, Ceramics, etc*.
*For additional listings of academic courses and electives offered, please refer to the CBA Course of Studies Book.