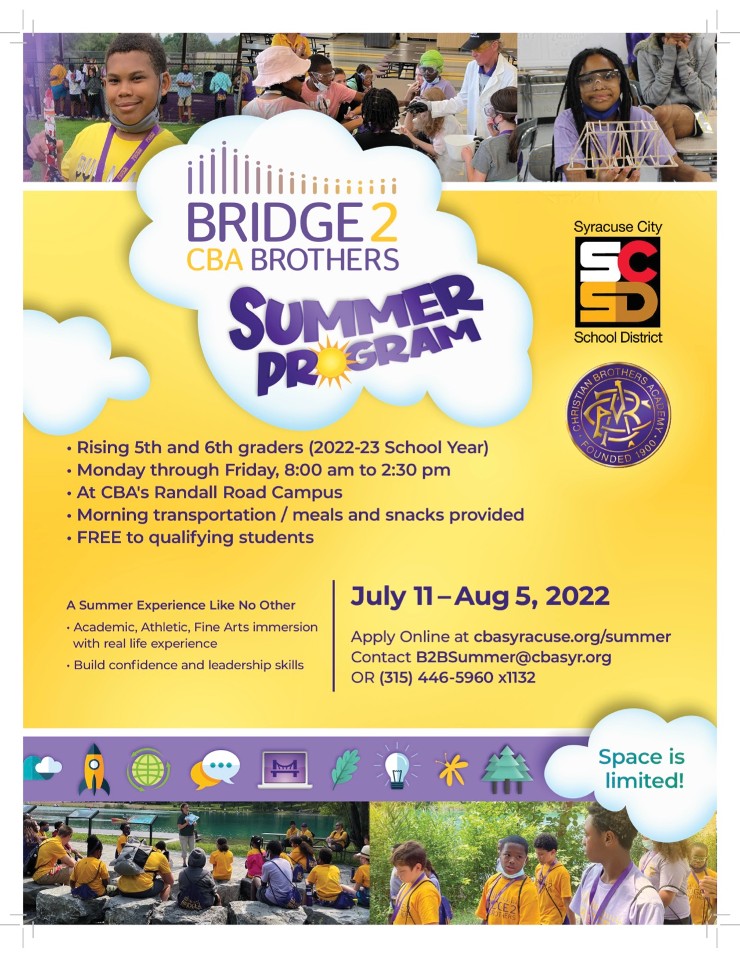 Bridge 2 CBA Brothers Summer 2022-July 11-August 5
Bridge 2 CBA Brothers is a summer program for rising 5th & 6th grade students (school year 2022-23) in the Syracuse City School District. Now in its second year, the program will help fill the learning gap created from the pandemic by offering a holistic and experiential approach to learning.
Bridge 2 CBA Brothers will provide an educational experience that will reduce barriers to success; inspire academic curiosity through experiential learning; enrich academics and develop life skills.
The program is funded through the generosity of alumnus Dan Byrne '70 and his wife, Cristine J. DeMaio. Byrne is an entrepreneur and philanthropist who believes in providing opportunities for economically challenged youth through hands on experience, recognizing the short- and long-term impact of participatory education.
The four-week program will take place at the school's Randall Road campus and will run from July 11-Aug 5.  The program will include themed weeks where the students can learn about coding/robotics; local geology and exploration; rocket building and launching; and bridge building and busting. The students will also have an opportunity to visit local attractions and foster connections with community leaders.
Bridge 2 CBA Brothers is inclusive, providing morning transportation, meals, snacks, and materials; and will be staffed by incredibly devoted and highly skilled CBA faculty, along with student volunteers and program administrators. 
Syracuse City School District students currently in the 4thand 5th grades whose demonstrated family income is less than $60,000 and who have net assets less than $100,000 are eligible. Total enrollment is 30 students at each grade level for a total program enrollment of 60 students.
Bridge 2 CBA Brothers Application
Please email application to [email protected] 
Or Mail Printed Form To:
Bridge To CBA Brothers
6245 Randall Road
Syracuse, NY 13214-5960
Questions? Call 315-446-5960 X1132 or Email [email protected]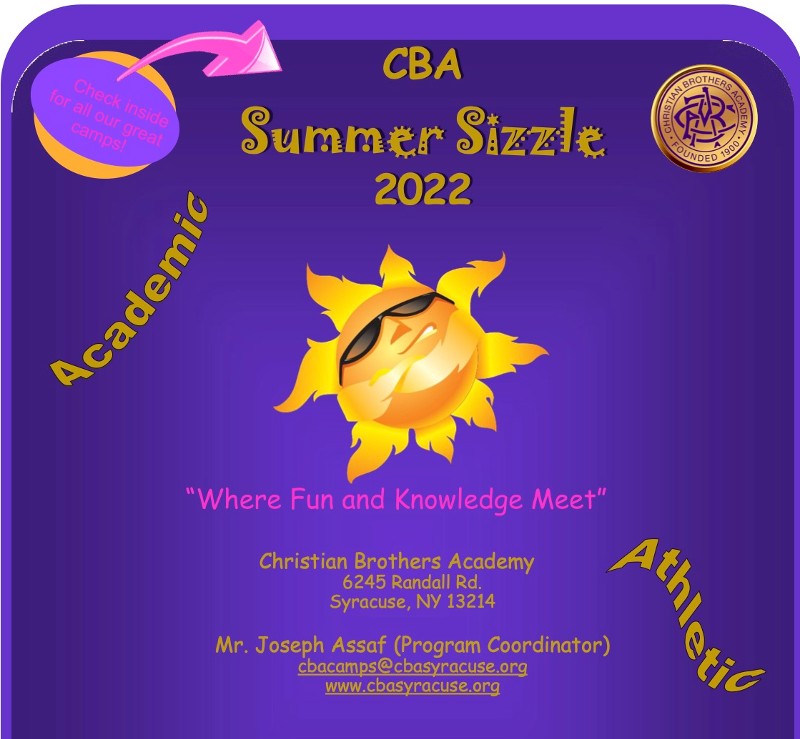 CBA's Summer Sizzle camps offered something for everyone during the months of June, July and August. Hundreds of students from all over Central New York participate each summer in more than 20 different academic, athletic, and arts camps and workshops put on by various CBA faculty members and coaches.
Here Is Just A Sampling Of Our Summer Sizzle Camps:
Rhino Lacrosse Camp-July 25-28
The Rhino Lacrosse Camp will be led by Blaze Riorden, an American professional lacrosse player who plays as a goalie for Chaos Lacrosse Club of the Premier Lacrosse League and as a forward for the Philadelphia Wings of the National Lacrosse League.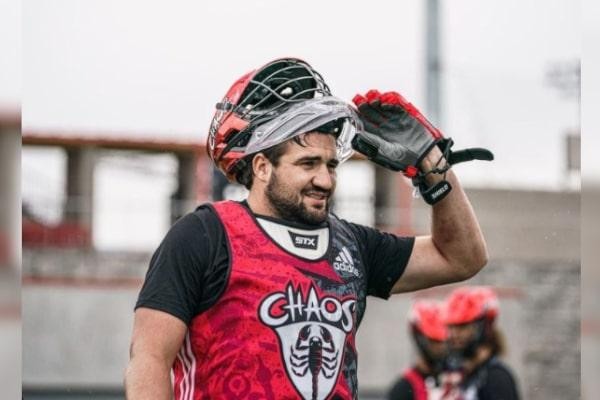 Click Here For More Information On The Rhino Lacrosse Camp
*****************************************************************************
Cut Down The Nets Co-Ed Basketball Camp with Oswego State Head Coach Jason Leone-Session I: July 25-28; Session II: Aug. 1-4
Oswego State head coach and CBA alum Jason Leone '94 returns to campus to host Cut Down The Nets Co-Ed Basketball Camp. Leone has been named SUNYAC Coach of the Year five times, has led his team to the NCAA Tournament six times and was a finalist National Coach of The Year in 2019.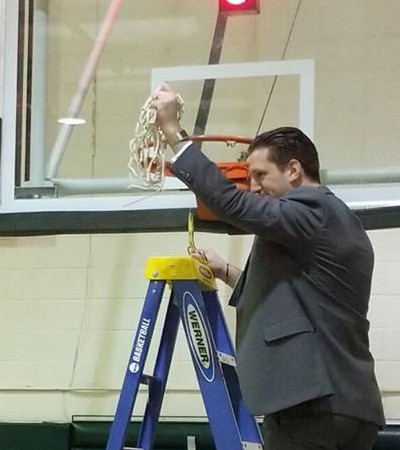 Click Here For More Information on Cut Down The Nets Co-Ed Basketball Camp 
*******************************************************************************
CBA Youth Football Camp-July 29-31 (Friday-5:00-8:00 pm; Saturday 9:00 am-12:00 pm; Sunday 1:00-3:00 pm)
The Brothers Youth Football Camp is for youth in grades 3-8 (2022-23 school year) and is led by CBA head coach Casey Brown, and his staff.  Brown led the Brothers football team to the 2021 Class A New York State Title, and was named National Football Foundation Coach of the Year; NYSHSFCA Coach of the Year; and  All-CNY Coach of the Year.  *QB bring your own ball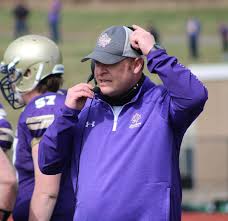 ********************************************************************************
Joe Papaleo Soccer Camp-Aug. 8-12
Head CBA boys soccer coach and alum Joe Papaleo '79 is looking forward to his 26th annual soccer camp, after leading the Brothers to another successful season on the pitch. During his 26 seasons at CBA, Papaleo has won two State Titles (1995 & 2007) over 350 games, six Regional Titles, 11 Section III titles, and was named New York State Coach of the Year.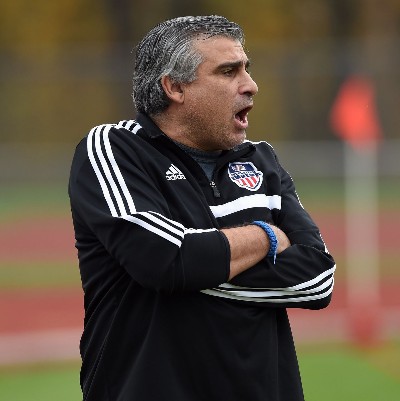 Click Here For More Information on Joe Papaleo Soccer Camp 
Register Here For All Summer Sizzle Camps