The Distinguished Alumni Awards were established in 2013 to recognize alumni of CBA Syracuse who have made significant contributions to society and whose accomplishments, affiliations, and/or careers have honored the legacy of excellence at CBA.
If you would like to nominate someone for the Distinguished Alumni Awards please contact the CBA Development Office: (315) 446-5960 x1140 or [email protected].
---
2019 Distinguished Alumni Recipients: M.C. Antil '72, John Brilbeck '64, David M. Hayes '61, Dr. Chandra M. Ivey '91, Joseph R. Owen '42, Mark A. Reed '73, Rev. John Schopfer '61, Dr. Amar Suryadevara '95.
2019 Distinguished Alumni Story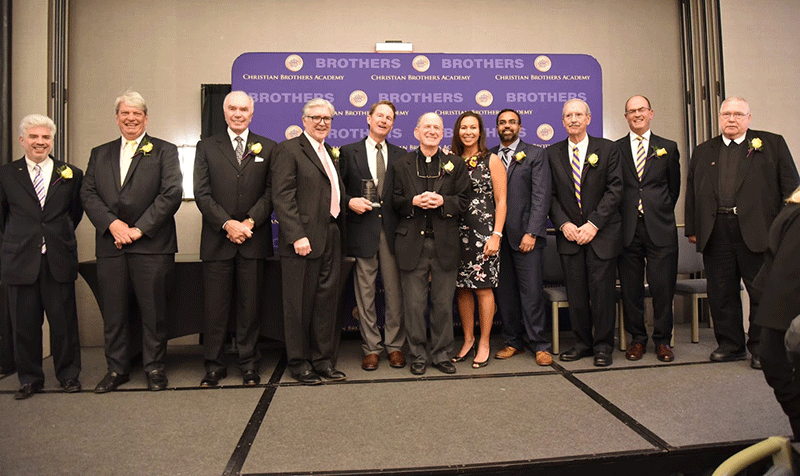 ---
2017 Distinguished Alumni Recipients: Sen. John A. DeFrancisco '64; Mr. Robert Halligan, Jr. '71; Brig. Gen. Joseph Hammer '86; James Mahoney, Ph.D. '55 (awarded posthumously); Rev. Alfred Nortz '46 (awarded posthumously); James Patell, Ph.D. '66; Mr. Joseph R. Rulison '74; Dr. Peter Waters '73.
2017 Distinguished Alumni Story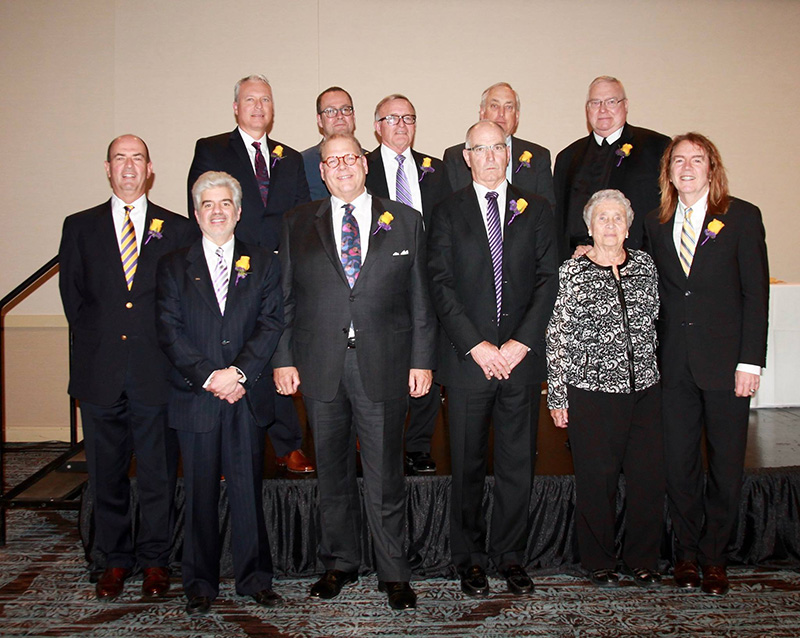 ---
2015 Distinguished Alumni Recipients: Dr. John A. Brennan '77; Dr. Laura M. Cashin '98; Joseph F. C. Dimento '65; Matt Dwyer '63 (Posthumously); Michael Erwin '98; Dr. Daniel L. Georgianna '61; Bishop Borys Gudziak '78; Brian Kim '00; Rev. Frederick Mannara '55; Nicholas Pirro '57; John C. Smith, Jr. '48; Cong. James T. Walsh '66
2015 Distinguished Alumni Story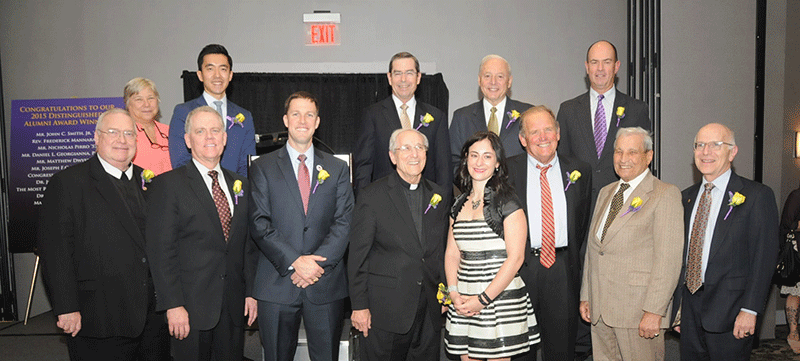 ---
2013 Distinguished Alumni Recipients: Dr. Carl Baum '58 (Posthumously); Daniel Byrne '70 ; Rev. Louis Canino '60; Dr. Robert Carsky '73 (Posthumously); Joseph Charles '30 (Posthumously); S. Richard Fedrizzi '72 ; Rev. James Mathews '54; Patrick Morelli '62; Gianfranco Zaccai '65