2021-22 Accomplishments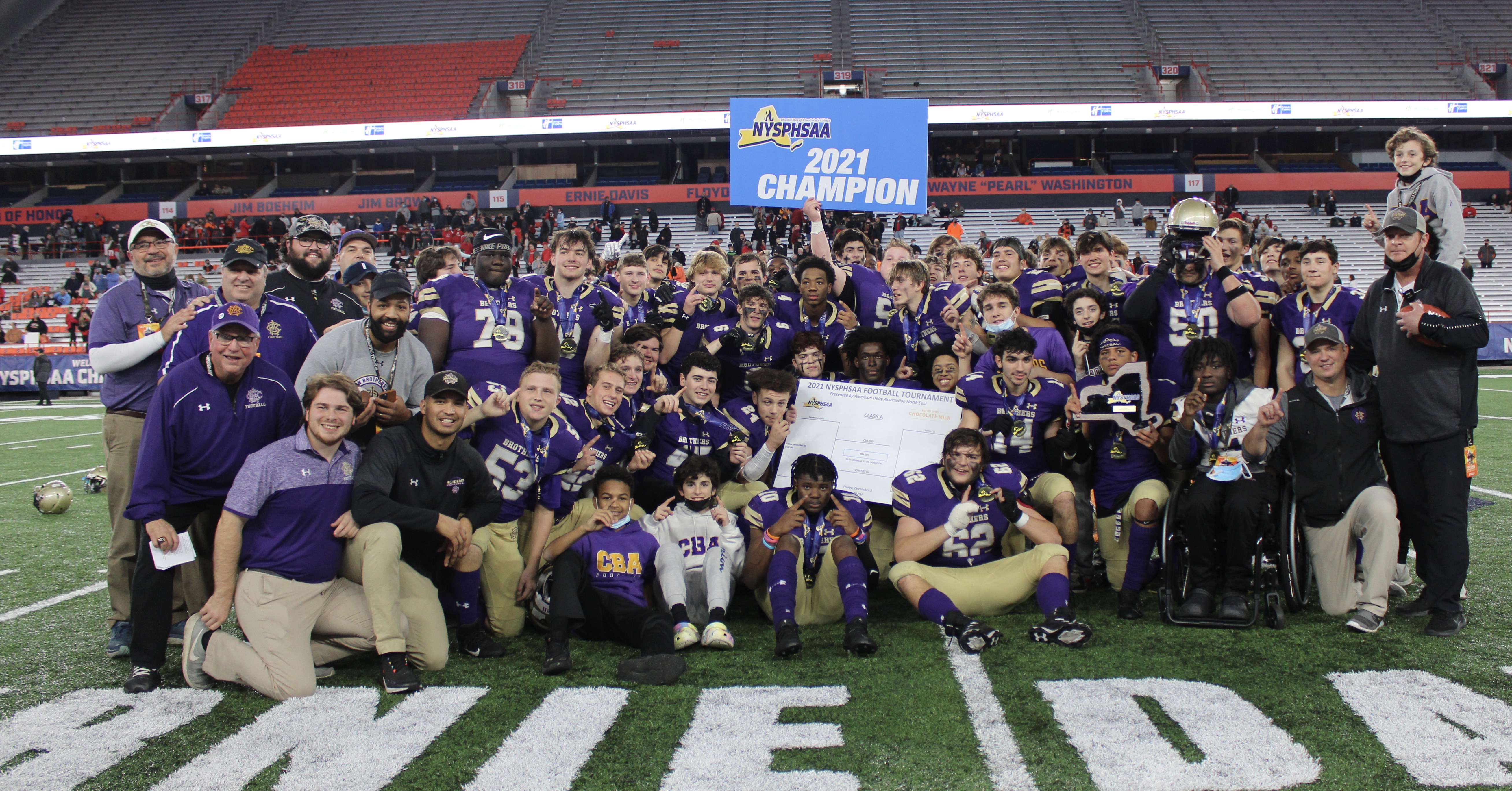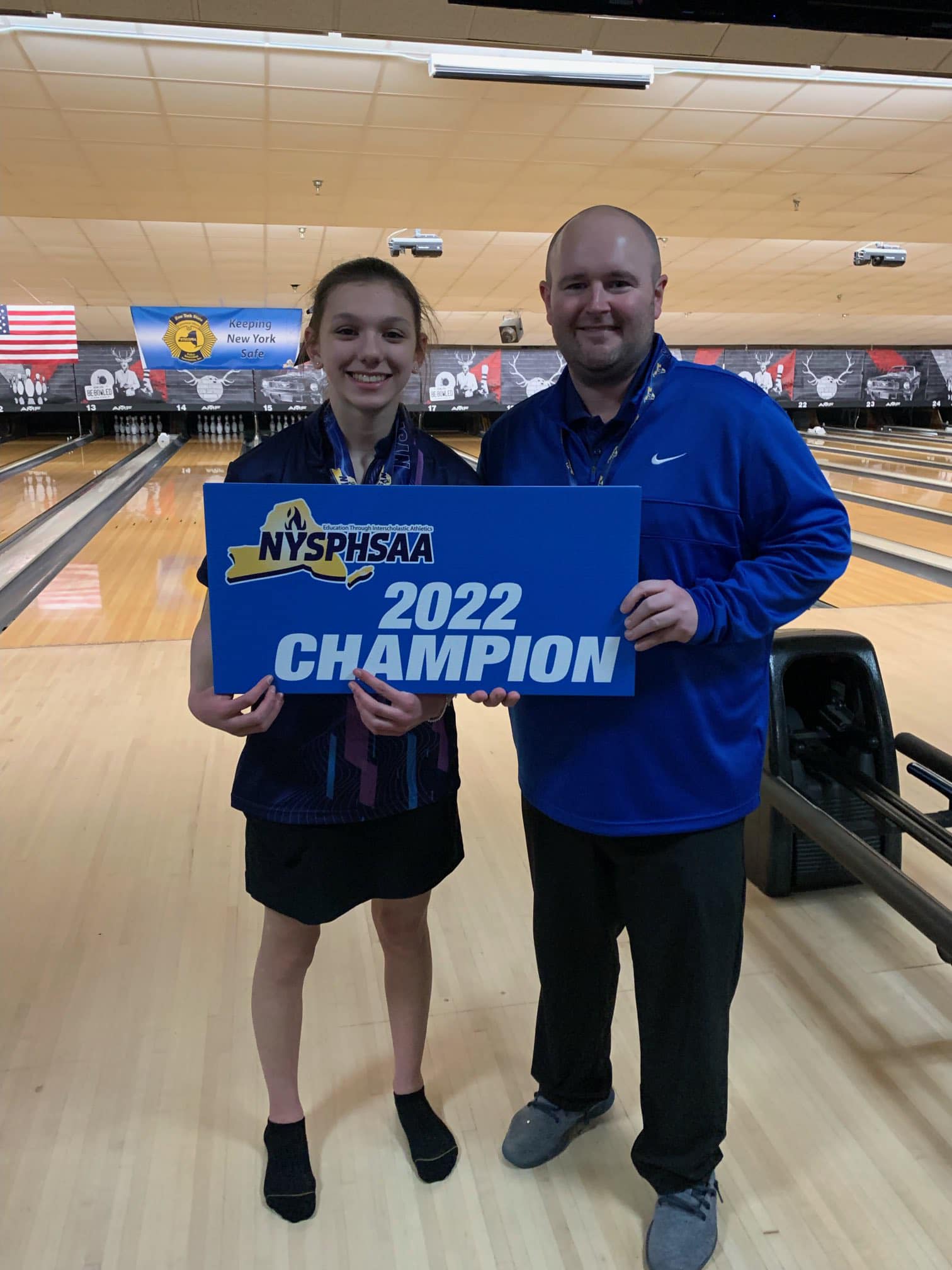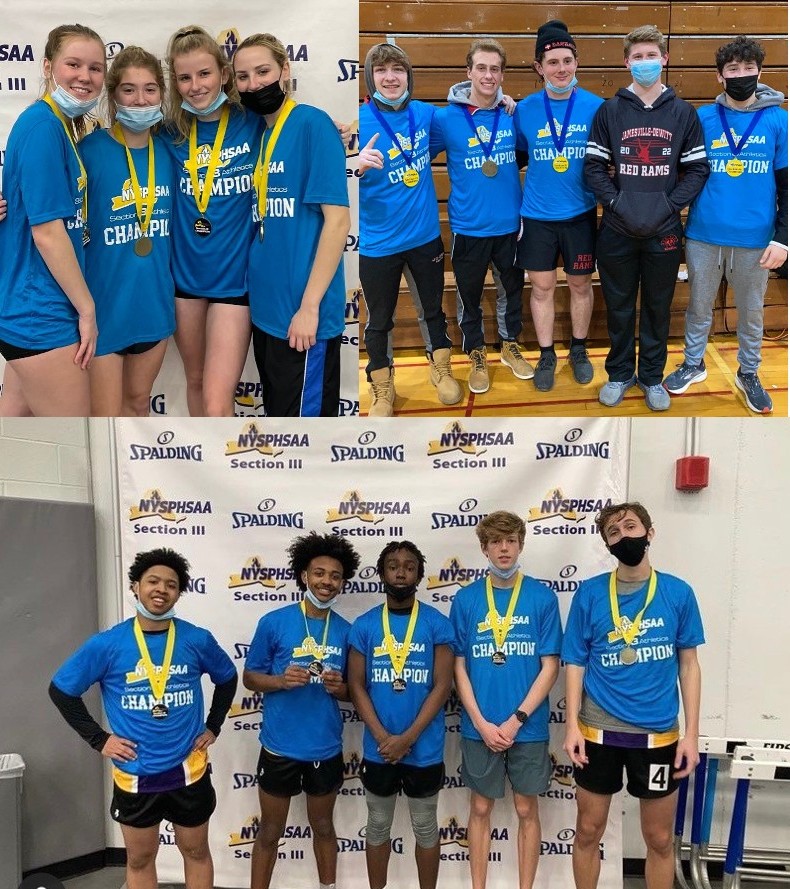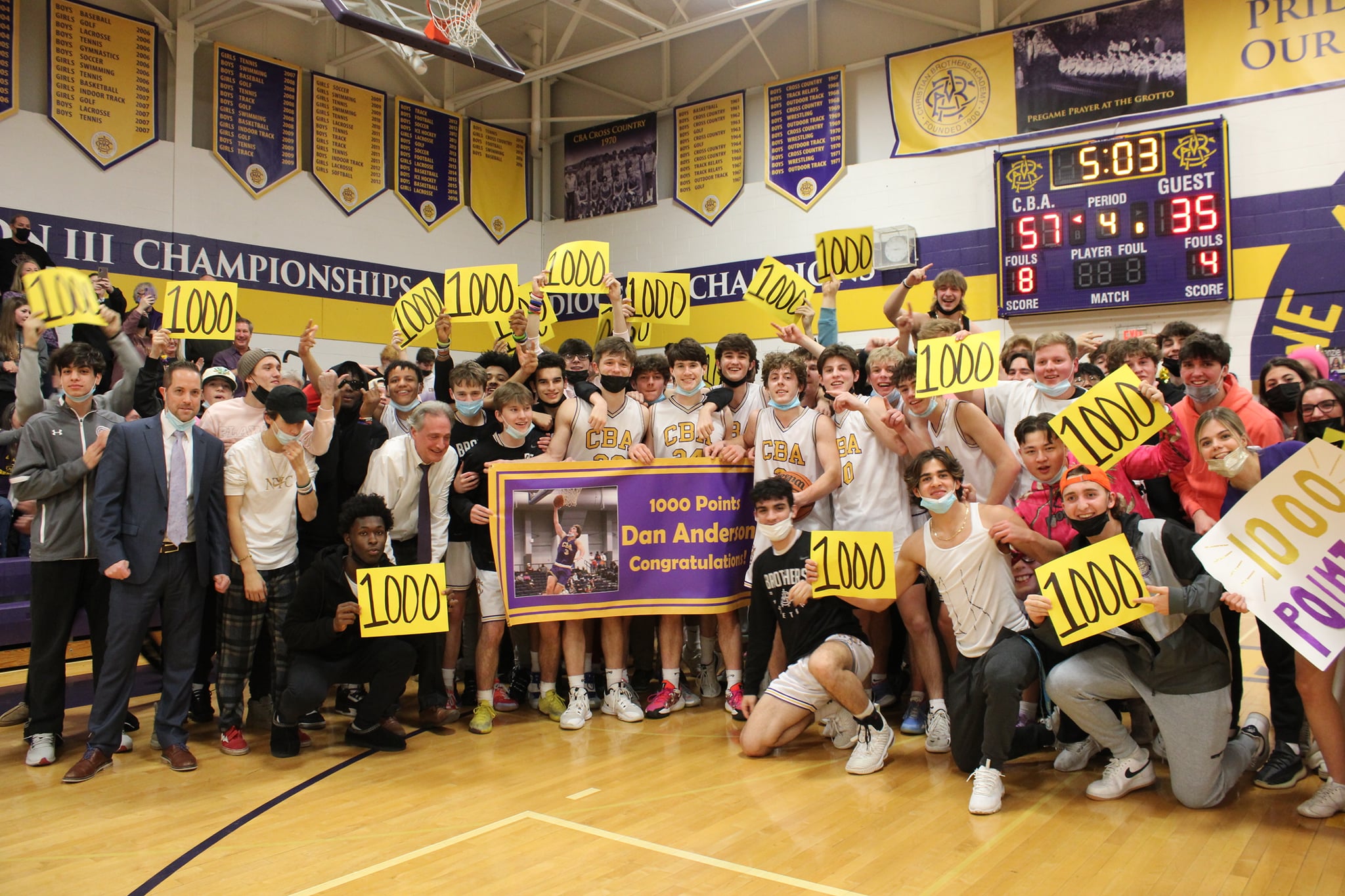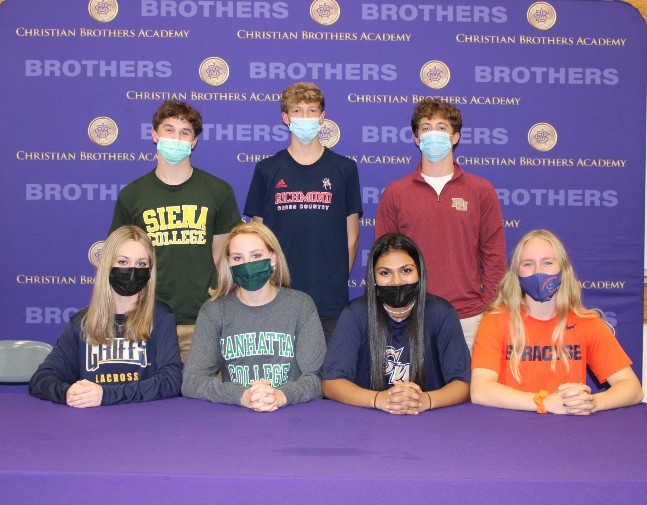 NYSPHSAA Scholar-Athlete School of Distinction
This year, CBA student athletes earned the New York State Public High School Athletic Association's Scholar-Athlete School of Distinction Award.  To earn this prestigious award, all 25 varsity teams achieved a cumulative GPA of 90 percent or higher during their sports season. Only seven of the 104 schools in Section III earned this award.
NYSPHSAA State Champions: Football, Eliana Occhino (Section III Composite Team)
Sectional Champions: Football, Girls Golf, Boys Swimming, Wrestling
League Champions: Girls Tennis, Boys Golf, Boys Swimming, Boys Basketball, Girls Bowling, Baseball, Boys Lacrosse, Boys Tennis
The following individuals won individual sectional championships and/or represented CBA in NYSPHSAA Championship Competition this year: Giselle Vlassis, Bella Cannizzo, Joe McMahon, Mike McMahon, Cooper Groat , Joe Nicholson, Jerry Vielhauer, Misha Kabunov, Hana Kang, Grace Catalano, Chris Zajdel, Aiden Duggan, Bruce Broadwell, Darien Williams, Grace Fletcher, Bella Cannizzo, Claire Kreuger, Mia Ludington
Other Notables
Dan Anderson, a three-sport athlete (football, basketball, lacrosse) was chosen Athlete of the Year and head football coach Casey Brown was chosen Coach of the Year for the 2021-22 School Year by Syracuse.com. Anderson became the seventh player in CBA basketball history to score 1,000 points. 
Gracie Britton and Dan Anderson were chosen as All Americans and Delaney Hayden earned Academic All-American honors in Lacrosse.
Anderson and Britton were recognized as Section III Scholar Athletes in June.  Anderson was a member of the football, basketball and lacrosse teams. Britton competed was member of the lacrosse team.   
Seven student athletes signed letters of intent to continue their intercollegiate athletic careers at Division I Institutions. They are: Dan Anderson (University of Denver, lacrosse); Gracie Britton (Syracuse University, lacrosse); Isabella Cannizzo (Manhattan College, track); Delaney Hayden (Canisius College, lacrosse); Cooper Groat (University of Richmond, track); Louie Percival (Siena College, baseball); Shanti Sapkota (George Washington University, lacrosse).