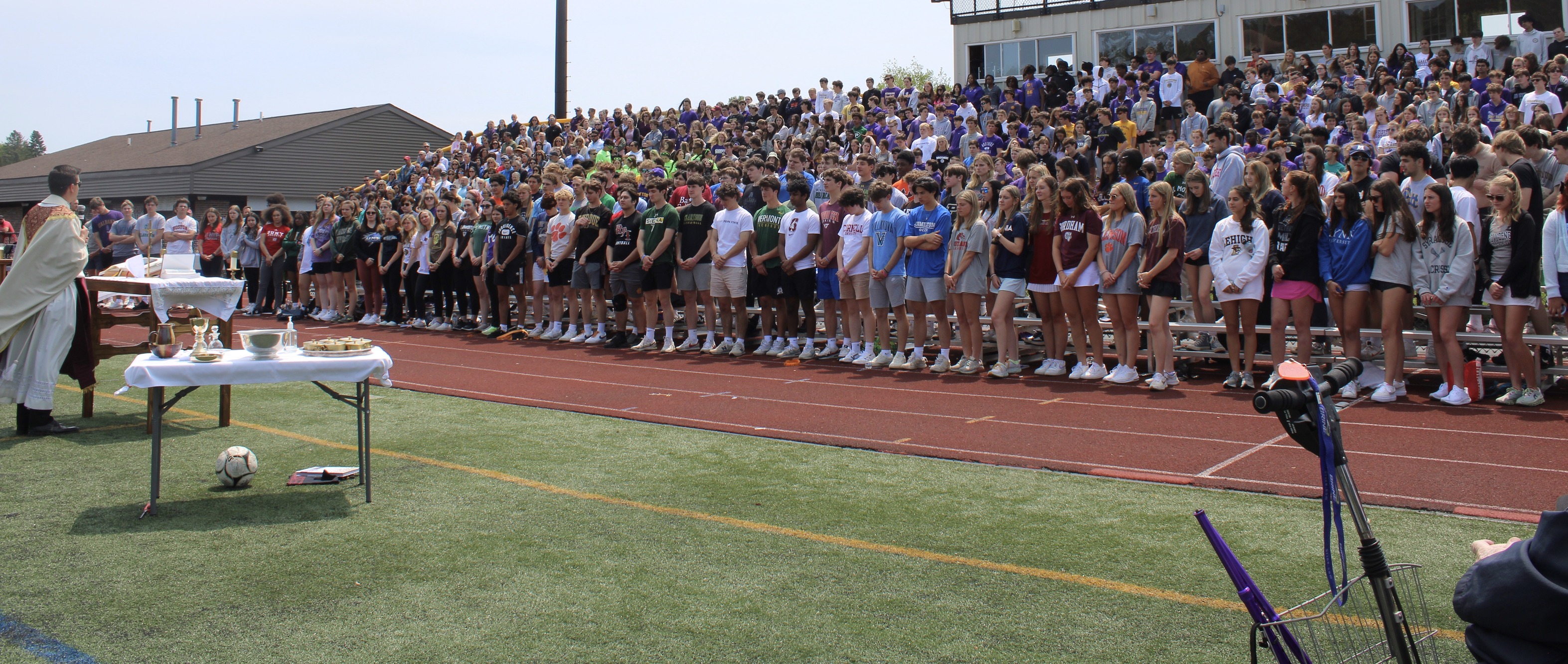 Christian Brothers Academy offers a unique and incomparable education to young men and women in grades 7 – 12. The CBA educational experience provides the following:
A nurturing, personalized, Christian environment
Our Lasallian philosophy of teaching where faculty
"touch the heart of a child to teach them"
Outstanding college preparatory academic experiences
Numerous extracurricular opportunities to participate in including various levels of band, orchestra, chorus, clubs, drama productions, and 61+ athletic teams
A faith-filled community with Catholic school Masses, class retreats and community service opportunities starting in 7th grade
Off-campus learning experiences (including field trips
and travel abroad)
Junior high and high school experiences, rich in traditions,
school spirit and the Brothers pride
CBA is often described as having "large school opportunities within a small school setting." Our graduates are accepted into the nation's most prestigious and competitive colleges and universities. Once you belong to the Christian Brothers Academy community, you are always a Brother.