Tickets are now on sale for the 2021 Corvette Raffle. Click Here To Purchase Tickets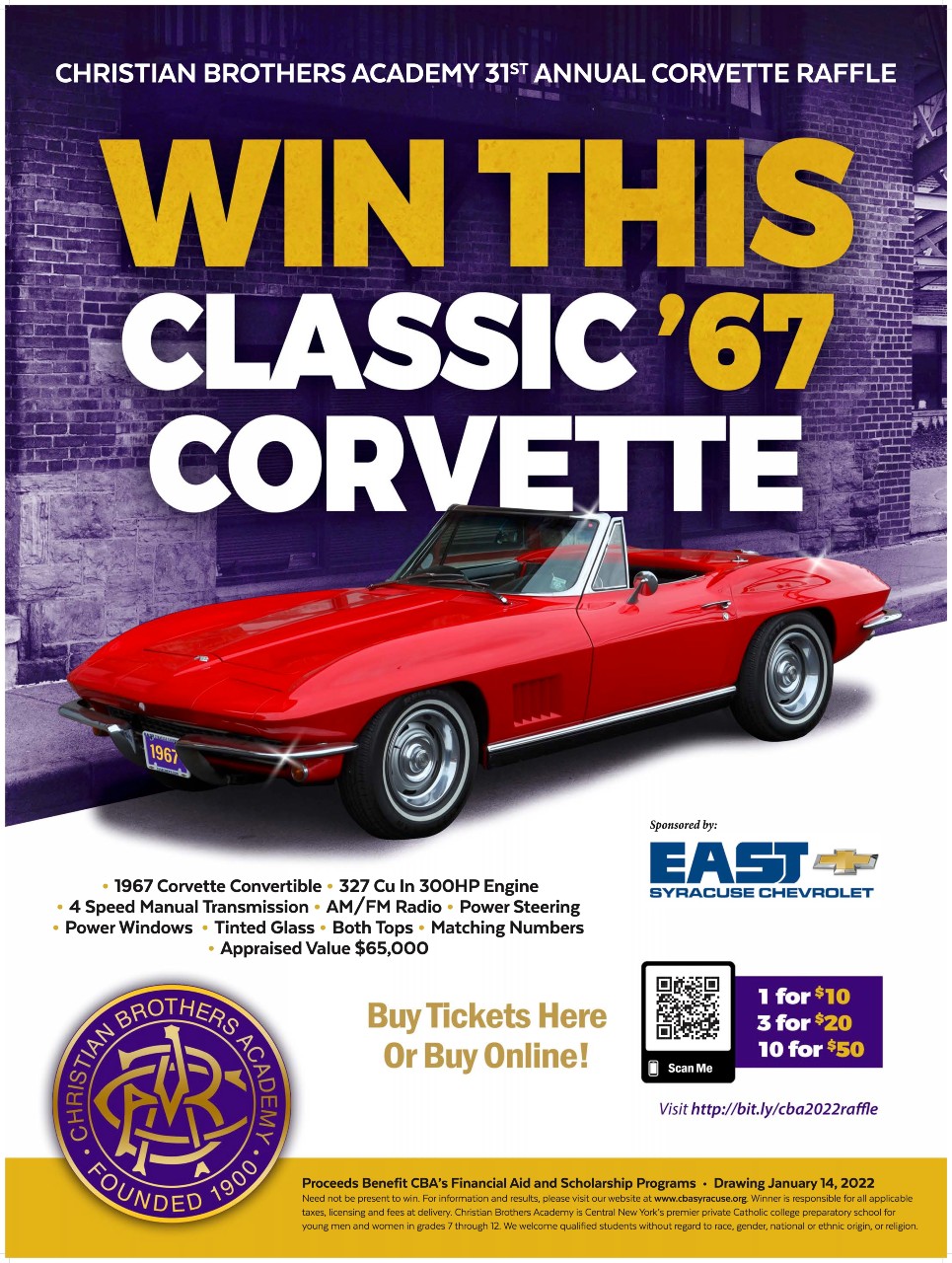 Johnson of Ilion Winner of 30th Annual Corvette Raffle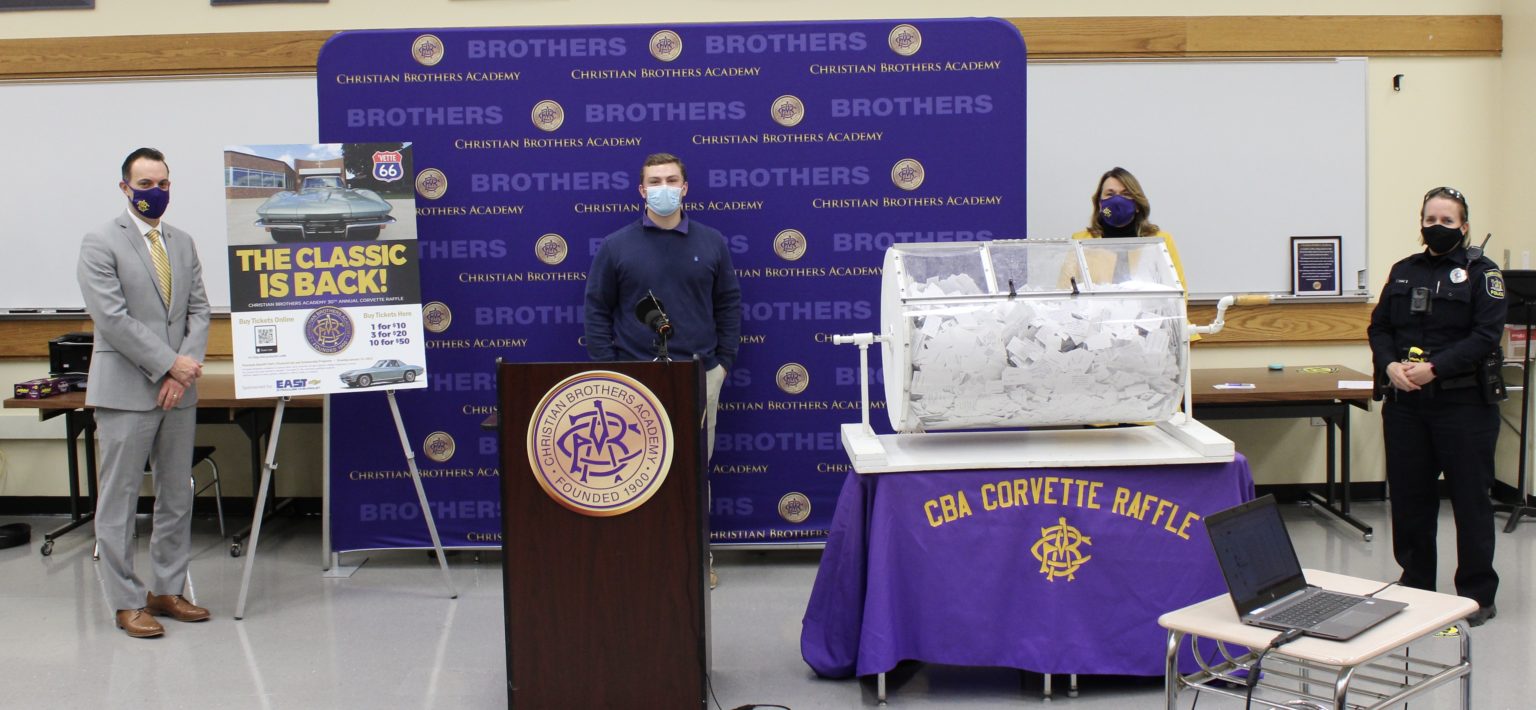 Pictured: President Matt Keough, Jack Szatkowski '21, Director of Special Events, Annemarie Mosley; and Officer Wickes of the Town of Dewitt Police Department.
Christian Brothers Academy is pleased to announce that Tim Johnson of Ilion is the winner of the school's 30th Annual Corvette Raffle, sponsored by East Syracuse Chevrolet, Byrne Dairy, and SVRA (Sportscar Vintage Racing Association).
Johnson's winning ticket number was 015706. Second place winner ($1,000) was Patti Sargeant of Camillus, NY (Ticket No. 026962). Third Place winner ($500) was Alec Golec of Endicott, NY (Ticket No. 001341).
The names were drawn by President Matt Keough in the school's LGI. The event was livestreamed on the NFHS Network. Also on hand was Annemarie Mosley, Director of Special Events; Officer Wickes of the Town of Dewitt Police Department and Jack Szatkowski '21.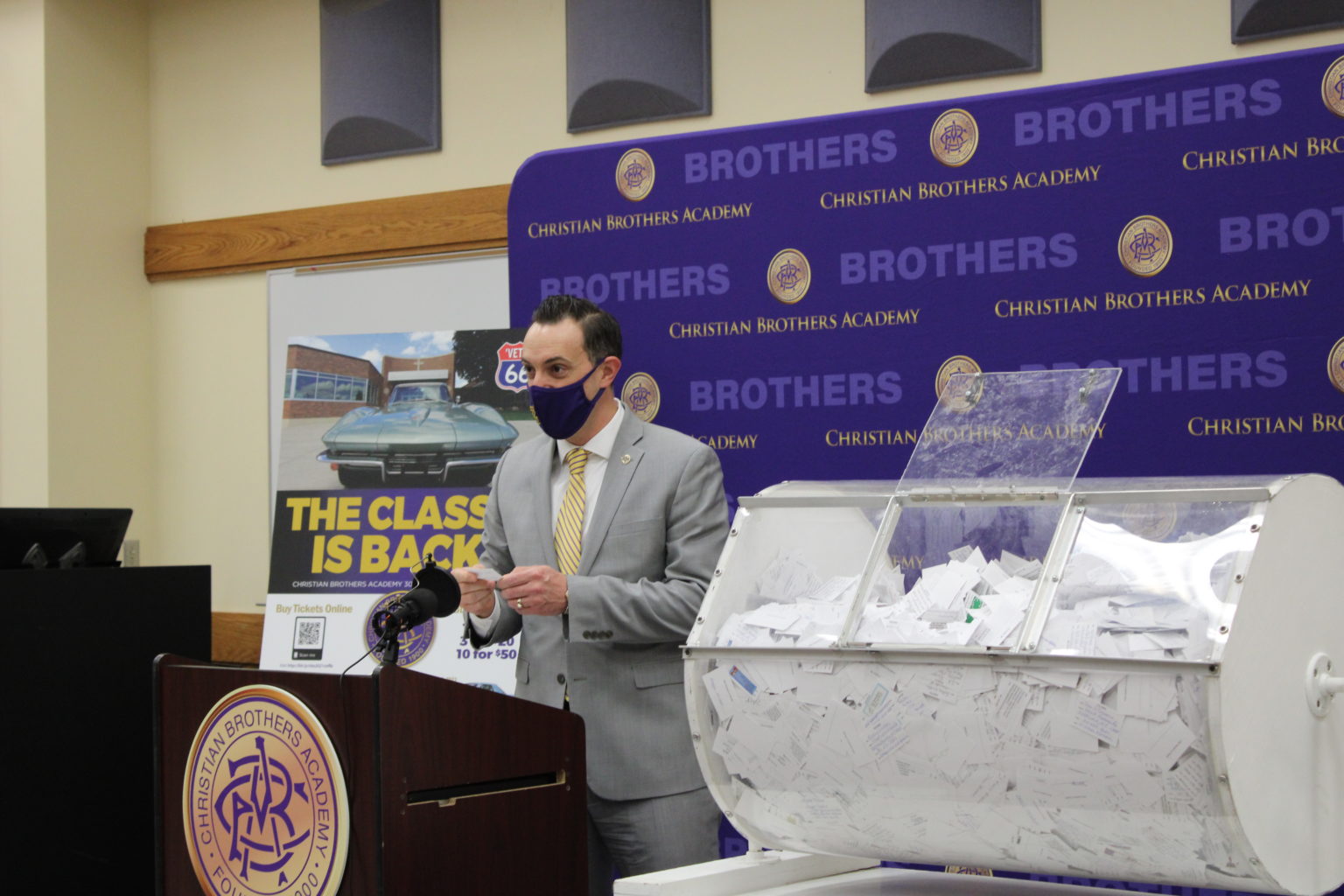 Proceeds from the raffle help to benefit the Financial Aid and Scholarship programs at CBA.
"In the midst of the pandemic, financial support for families in need has never been greater," President Matt Keough said. "We are extremely grateful to all of the generous participants, sponsors, and volunteers who support the education of young people through their contributions to the raffle."
After Keough drew the winning ticket, he phoned Johnson, who answered, but hung up as he thought it was a robo caller. As Keough was trying to reach him again, Johnson was on the phone with his wife and didn't pick up. He then called the school back.
"I had no idea my wife entered my name in the raffle," Johnson said. "I am shocked, because I've never won anything like this."  
This year's car is a 1966 Mosport Green Corvette Roadster Convertible.
"The corvette raffle is one of CBA's major fundraising events and something our school community looks forward to each year," Annemarie Mosley, Director of Special Events and Programs at CBA said.  "It is a vital part of sustaining the outstanding programs and facilities we offer our students at CBA. We thank all of those who supported this year's corvette raffle, especially given all the challenges we faced with COVID restrictions. Many thanks to our parent volunteers, and we congratulate Tim Johnson, this year's winner."