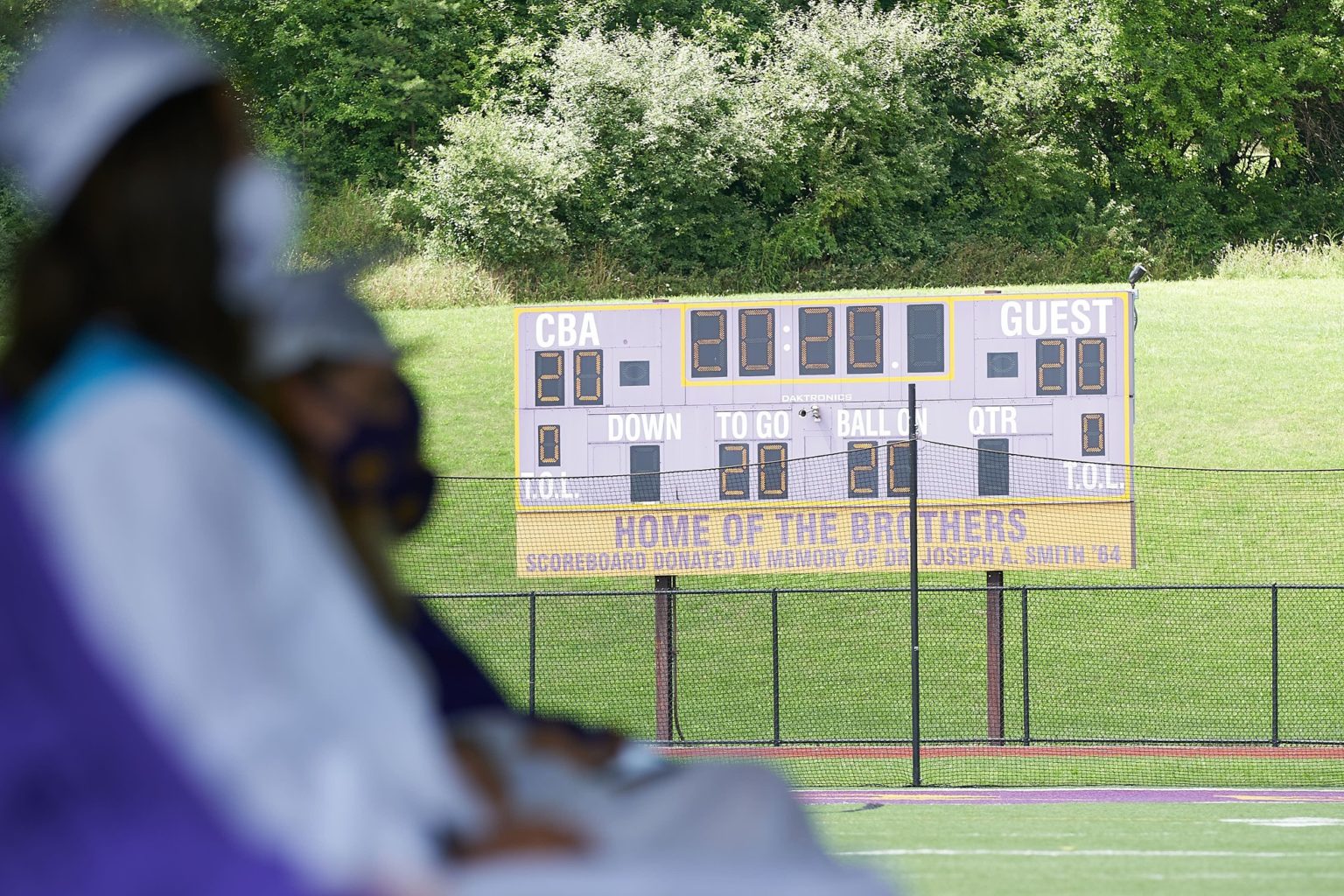 Happy New Year!!
Before we turn the page to new beginnings for the new year of 2021, let's take a look back at some of the highlights at CBA in 2020. 
January
Wleklinski '75 Nets No. 500-John "Buddy" Wleklinski '75 added another milestone to his incredible coaching resume' on Jan. 11. The Brothers knocked off Solvay, 67-47 to give Coach "W" as his players refer to him, win No. 500. Wleklinski, who started coaching the boys varsity team in 1984, joined six other CNY coaches to accomplish this feat.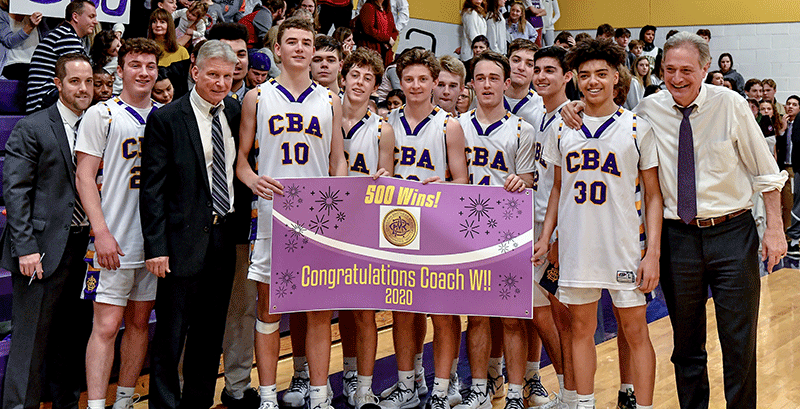 Five Students Win Scholastic Art Awards-Gabbi Kleiner '24, Kami Petrosillo '22, Christina Falasco '22 Elena Kantor '21, and Corinne Kleiner '21 all received Scholastic Art Awards. The Scholastic Art Awards are determined on a merit basis. Only the top 15% of 6000 entries from Central New York earned awards.
Four Students Represent CBA At Spelling Bee- Eighth graders Ben Doody and Joshua Drazek and seventh graders Keira Kennedy and Damon Swanson represented CBA in the Post Standard Regional Written Spelling Bee, which was held at CBA on Jan. 25.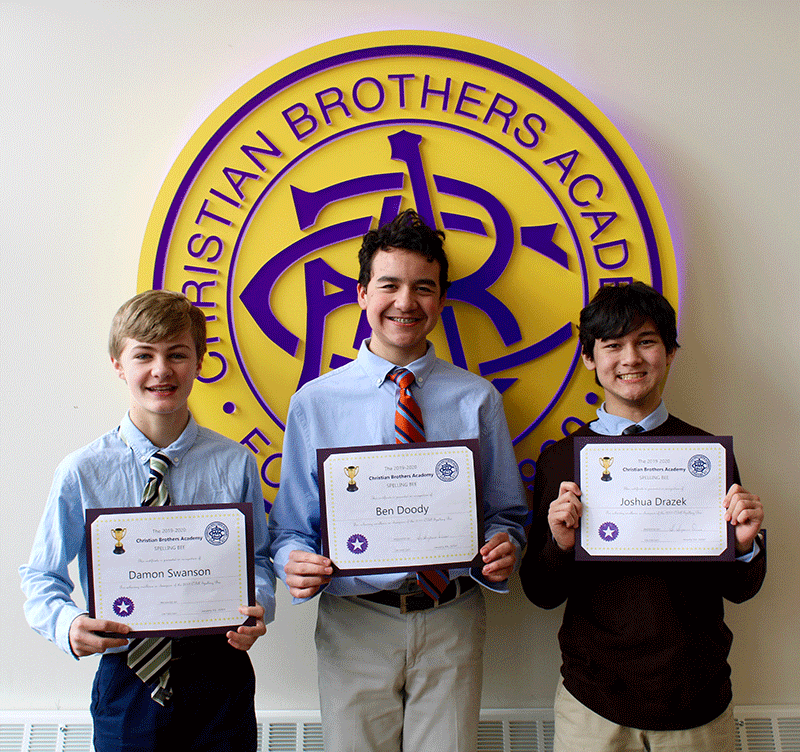 February
Catholic Schools Week Celebration-After a week of mid-term exams, students kicked off the new semester on Jan. 27 by celebrating Catholic Schools Week. The weeklong celebration included a Mass, a walking tour through the new alumni hall, a Service Fair, and a Multicultural Assembly. The Parents Club celebrated academic excellence by giving each student a cookiewich during lunch.   
Students Travel To Philadelphia To Perform Service-Michael Bolton, Eliza Hanson, Lydia Hill, Julyna Ho, Sam Johnston, Justin O'Connor, Anah Nizar, and Preston Taylor, along with faculty members Amanda Webster and Holly Dowd, spent four days serving the homeless at St. Francis Inn in Philadelphia, PA. St. Francis Inn is a Franciscan Eucharistic community called to minister with the poor and homeless.
March
The Champs-Both the girls and boys basketball teams captured Sectional Titles on March 7. Emily Hall had 17 points and Brooke Jarvis scored 10 to lead the girls to a 45-42 win over Jamesville-Dewitt. It was the first Sectional Title in the sport since 2007. Later that night, the boys also topped the Red Rams, 63-61 to claim the school's first Sectional Title in boys basketball since 2016. Dan Anderson tossed in 23 points, while Sam Haas added 17.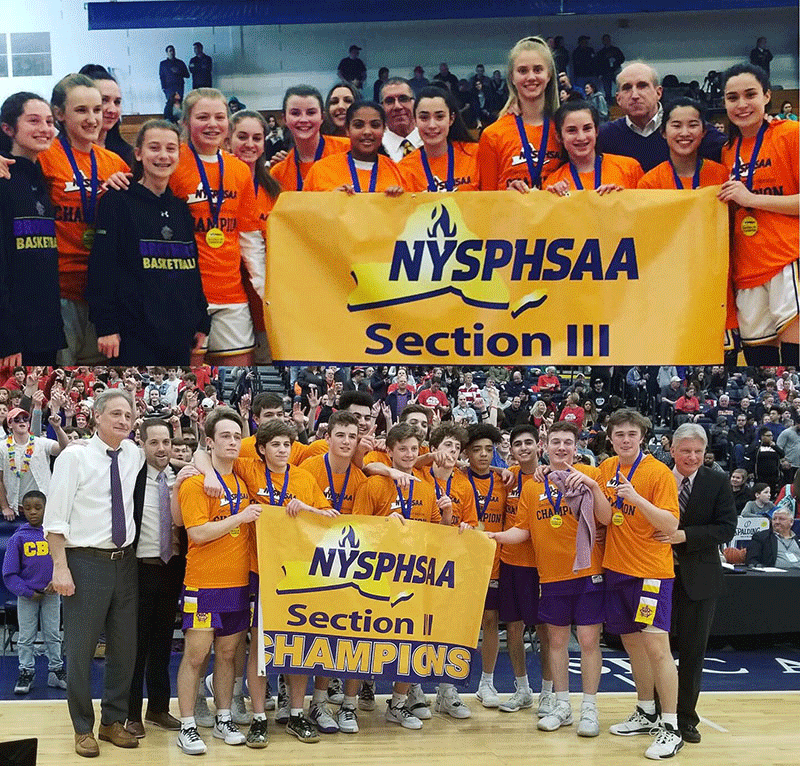 Ribbon Cutting Ceremony For New Learning Commons-Trustees, alumni, students, faculty, staff and friends of CBA gathered on Wednesday, March 11 for a ribbon cutting ceremony for the new Learning Commons. The Learning Commons was part of CBA's Capital Campaign Our Mission, Their Future. Features of the new learning commons: Technology integration in the instructional areas featuring 40 Chromebooks for student usage; video and audio conferencing, and dual 83-inch presentation monitors; collaborative work/study spaces with shareable presentation monitors at each station; conference room for student use; video and audio production studio with a green screen.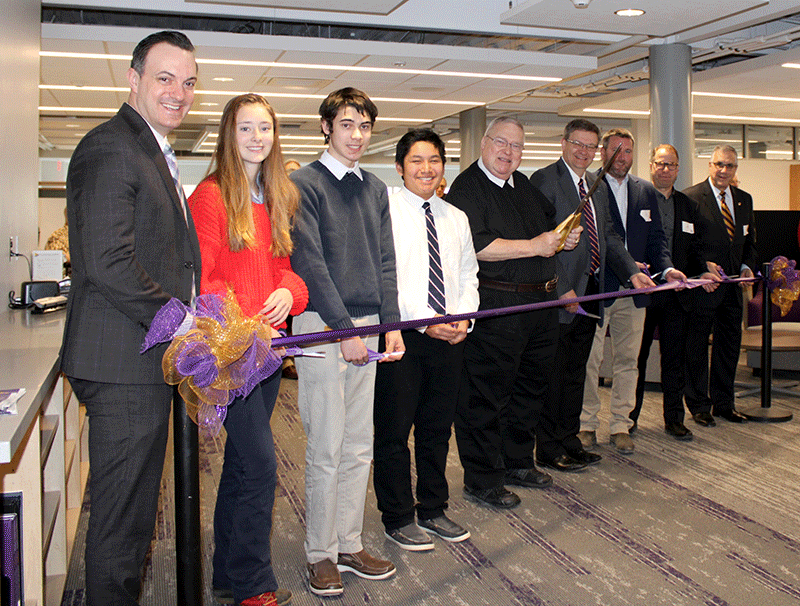 April
Distance Doesn't Stop Brothers From Being Connected-  CBA certainly remained connected through the pandemic by daily prayer, learning, and the digital world. Each morning senior Matthew Doane (along with his younger siblings) delivered the prayer. The prayer was written by various students and videoed by senior Janelle Little. CBA teachers stepped outside of the box, and continued to offer a quality education, by coming up with unique lesson plans. Physical Education teacher Bob Bewley taught his students how to juggle, while science teacher Luke Ribaudo took his students on a virtual field trip.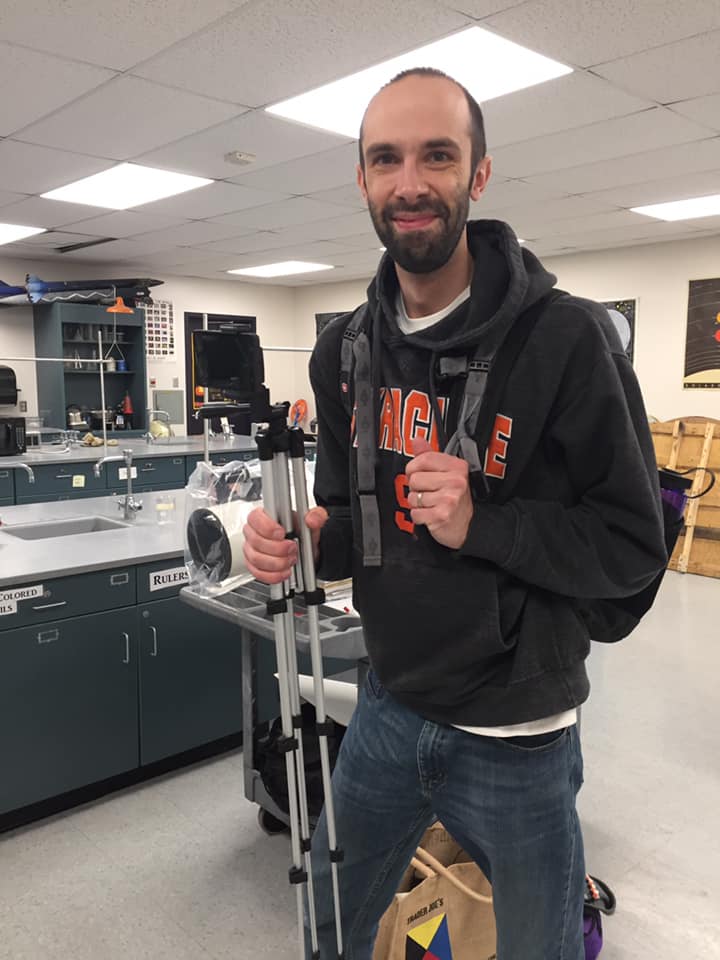 Spreading Positive Thoughts And Gratitude-Sophomore Delaney Hayden launched a positivity and gratitude challenge.  "The Whose Shoes Mile Challenge" asked people to walk, run, bike, swim, roll (if in a wheelchair or any other device with wheels), drive, or do anything they are capable of doing for a mile and to dedicate that mile to anyone who they want to thank for being heroes, and going the extra mile during the COVID-19 pandemic.
Edick Finalist In Shakespeare Competition-Junior Emilee Edick was a National Finalist in the ESU Shakespeare Competition. Edick won the CBA competition, and then advanced to the New York State competition, where she was victorious there. She competed against 48 other state winners in the National Competition in May.
May
Drive-In College Decision Day-CBA welcomed members of the Class of 2020 to a Drive-In College Decision Day Celebration on May 1. Seniors, dressed in their college choice t-shirts, and their families, pulled up in front of the school, as administration and teachers applauded each senior as they got out of their cars to take a photo and receive a "B" magnet, and a cookiewich.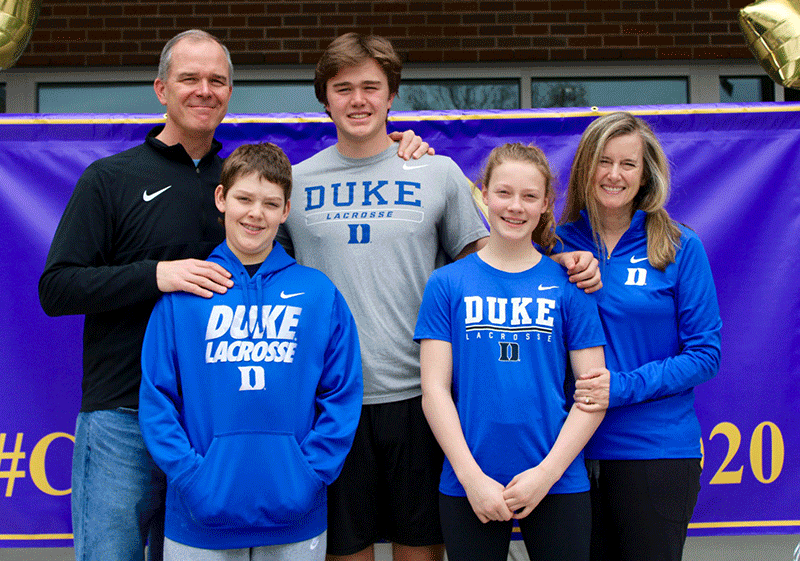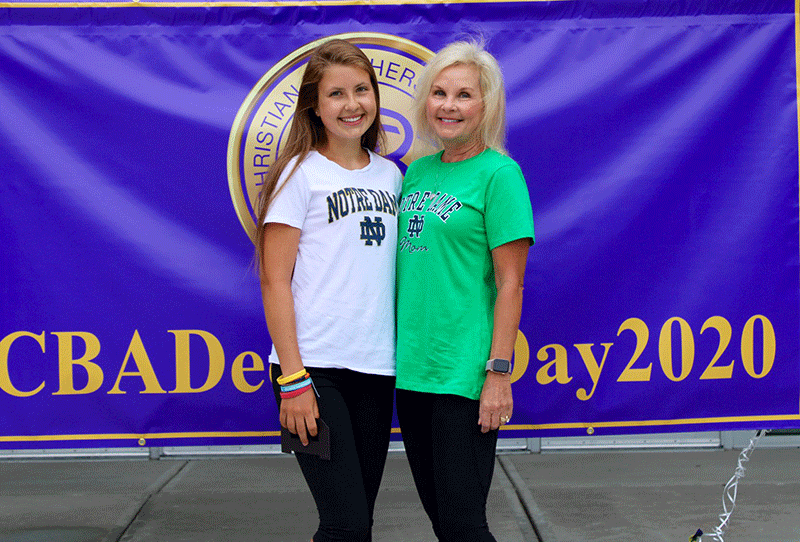 Drive-In, Drive Thru Senior Night Approximately 100 seniors and their families attended a Drive-In, Drive Thru Senior Night on May 16.  The students and their families watched the Senior Video produced by Janelle Little '20 on a movie screen in the parking lot. They then drove up to the stadium and got out of their cars one at a time, to pick up their yearbooks, and take photos with coaches and Fine Arts faculty members.
Lucas Valedictorian; Tran Salutatorian-Principal Matt Keough, Assistant Principal for Academics Steve Garraffo and Counselors Kathleen Hanson and Chris Dopkowski made a surprise visit to the homes of Elizabeth Lucas and Thienan Tran on May 22 to announce that they were named the Valedictorian and Salutatorian, respectively of the Class of 2020.
June
Major Lasallian Educator Of The Year-Susan Major was awarded the Lasallian Educator of the Year for the 2019-2020 school year. Major, who has spent the last 10 years at CBA teaching both Religion and English, was nominated by her colleagues.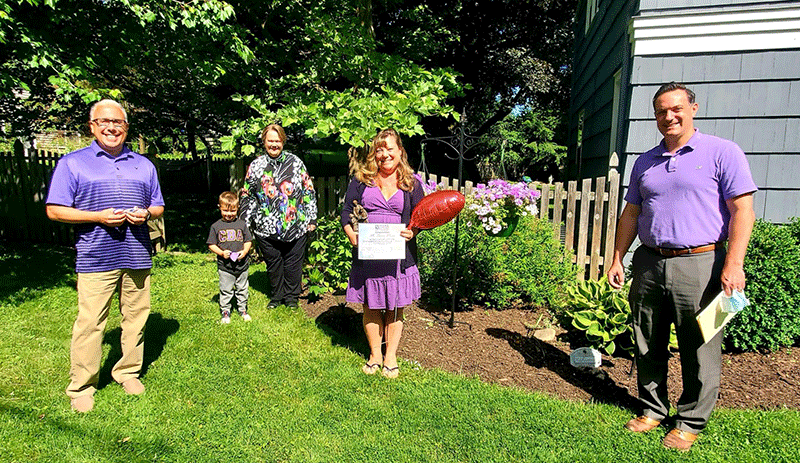 Saba Announces Retirement-Vivanne Saba, who joined the CBA family in September of 1991, retired. Saba taught all levels of Spanish from 8th grade through the Advanced Placement courses. She earned her Bachelor of Arts degree in Secondary Education from SUNY at Cortland and completed graduate studies in Spanish from Syracuse University, and graduate studies in French from the University of Neuchatel in Neuchatel, Switzerland.
July
Keough Assumes President's Role-Matt Keough, who has been CBA's Principal since 2015, assumed the role of President of the school on July 1. Keough succeeds Brother Joseph Jozwiak, FSC, who continues at CBA, as a Special Advisor to the President.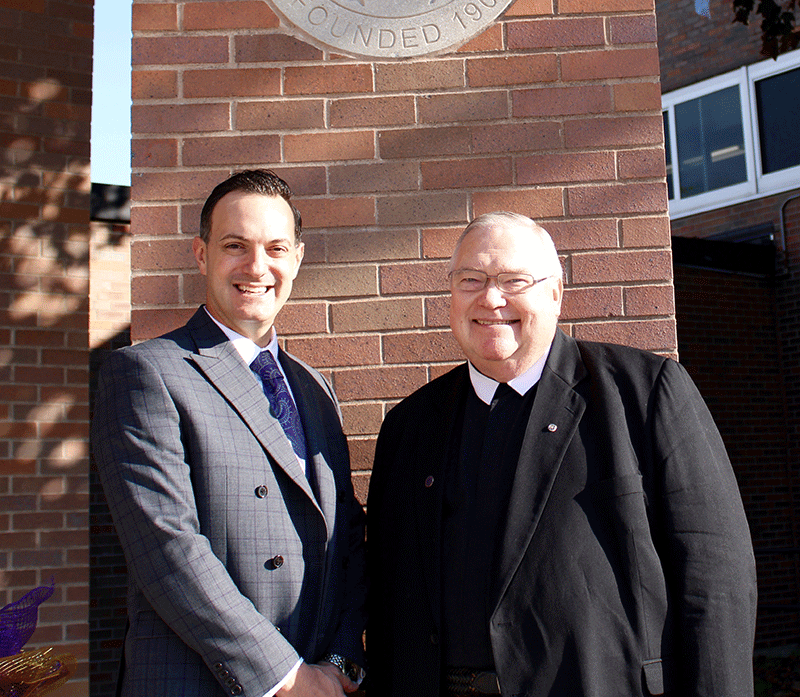 Celebrating The Class of 2020-CBA celebrated the Class of 2020 on July 30 and 31. Members of the senior class (five at a time) displayed their college destinations with the traditional chalking the walk in front of the school on Thursday.  A class-wide graduation ceremony and Founder's Day recognition took place on Friday.  The senior class graduation poem, reflections by Valedictorian Lizzie Lucas and Salutatorian Thienan Tran, Founder's Day talk from President Keough, and the singing of the CBA Alma Mater highlighted the event. President Keough surprised the class by donating the bench that sits in the hallway outside of the office in their honor.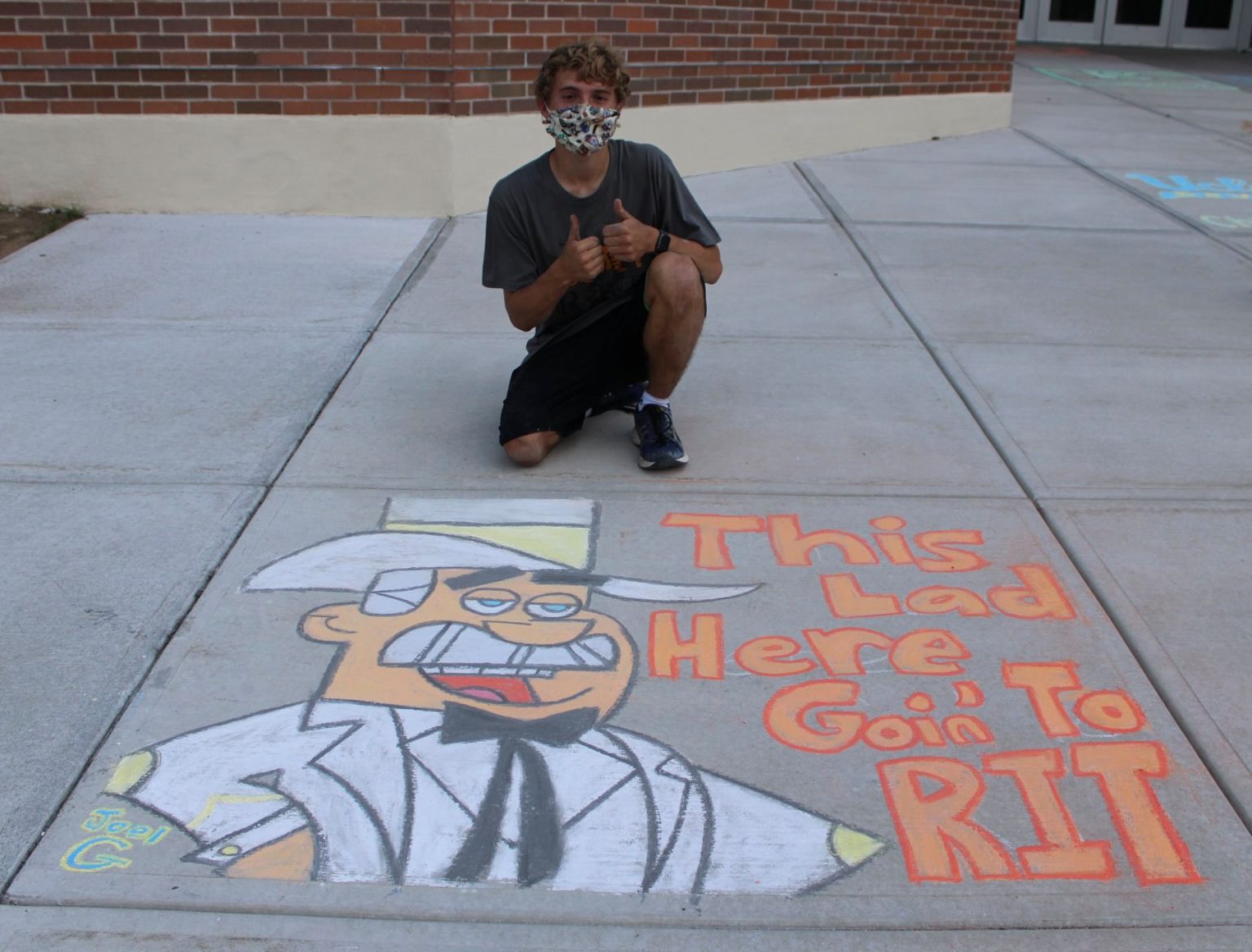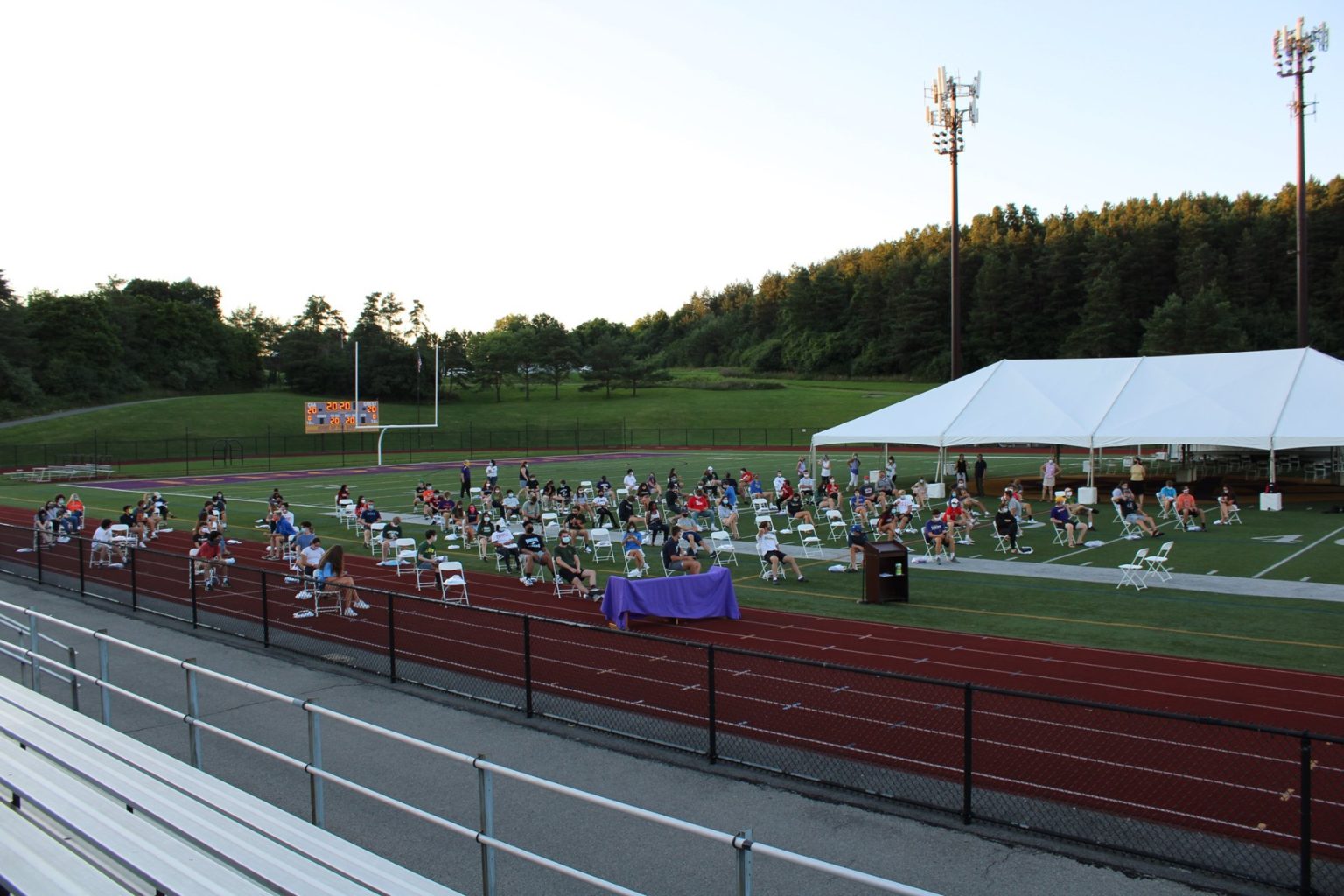 August
Graduation 2020-Five individual senior homeroom graduation ceremonies were held for the Class of 2020 at Alibrandi Stadium on Aug. 2. Each student received their diplomas and individual award winners were announced. President Matt Keough and Brother Joseph Jozwiak, FSC, Special Advisor to the President, both spoke and congratulated members of the Class of 2020.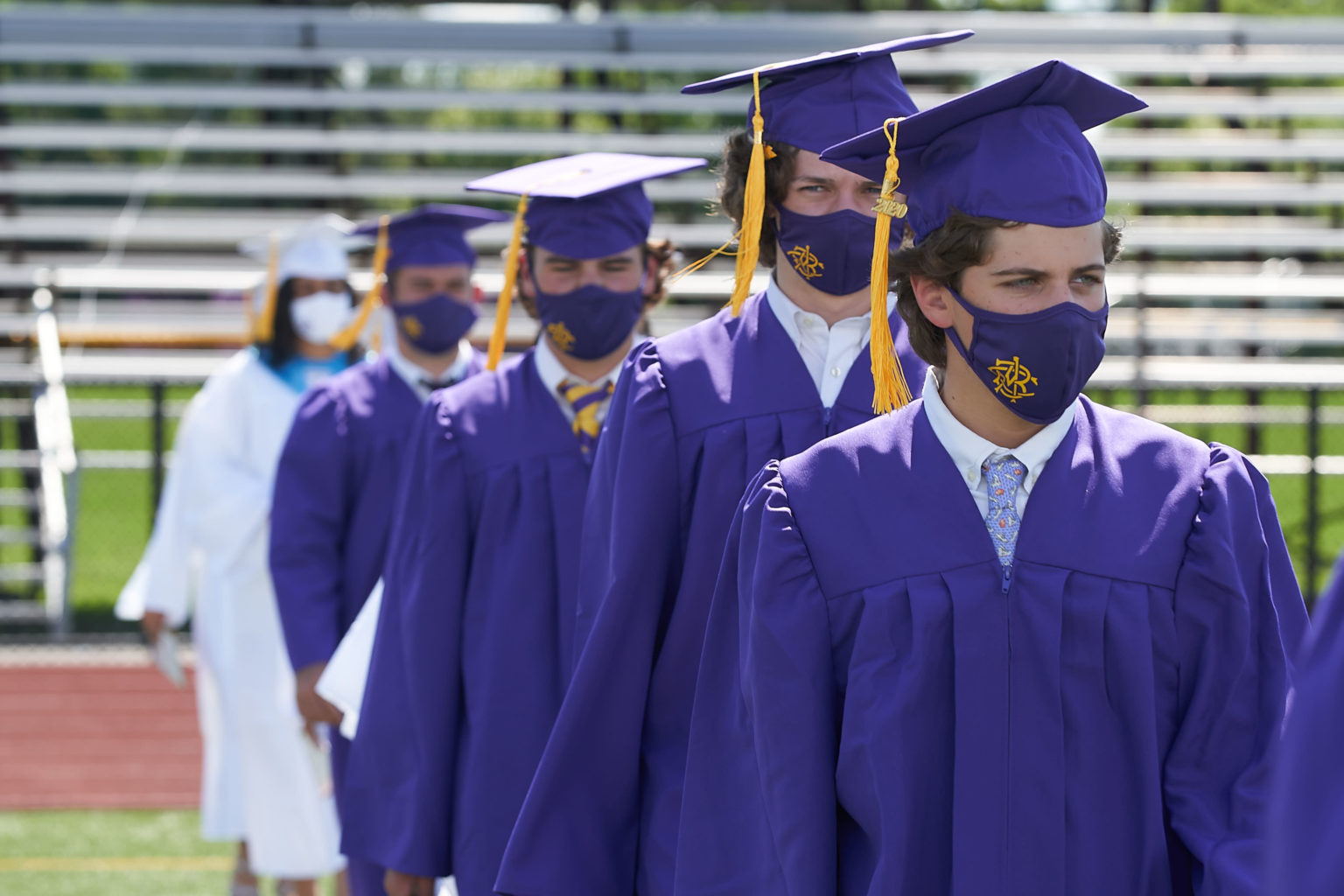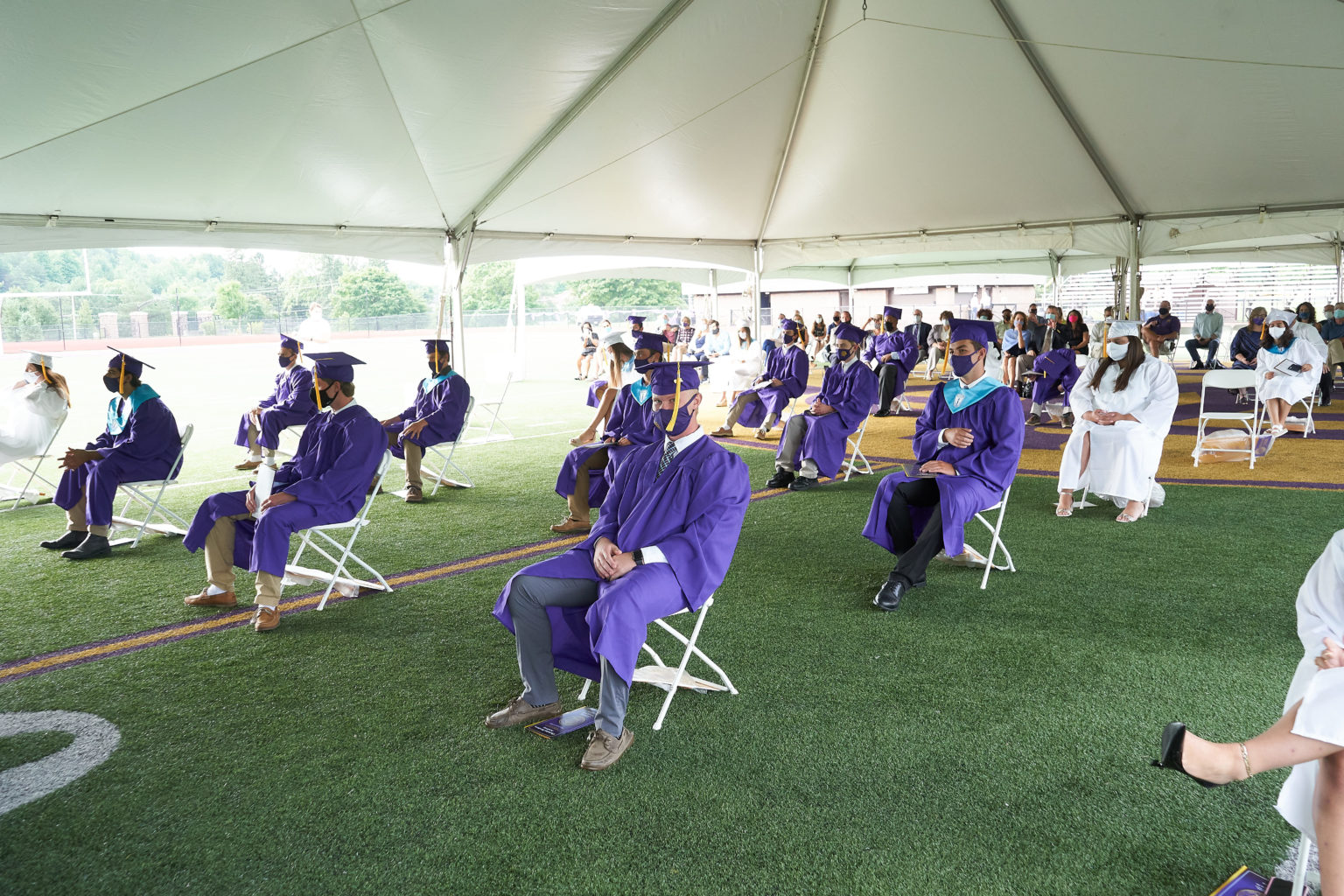 "School's Out" Alumni Golf Tournament-The 30th Annual "School's Out" CBA Alumni Golf Tournament was Monday, Aug. 3 at Tuscarora Golf Club. Winners included:  First Place (Score 56)- Team Barno: Andrew Barno '00, Ethan Gilbert, Andrew Greacen '00, Mike Antonacci '00, Jay Hemenway. Second Place (Score 58) Team DEAFS: Bill Snow '84, Bill Anderson '84, Chris Fletcher '84, Steve Etoll '84, Mark Detor. Third Place (Score 59) Team Leone: Shaun Chase '00, Dave Hornstein '11, Mike Kitts '09 & Kyle Chase '09
September
Drop-In Day-Approximately 175 new incoming students attended Drop-In Day on Tuesday, Sept. 8.  Hosted by Sister Suzanne Dunn, Vice Principal for the Junior High and the Counseling and Student Service Office, Drop-In Day gave new students an opportunity to meet current students who were there to greet them, answer questions and give them a tour of the school.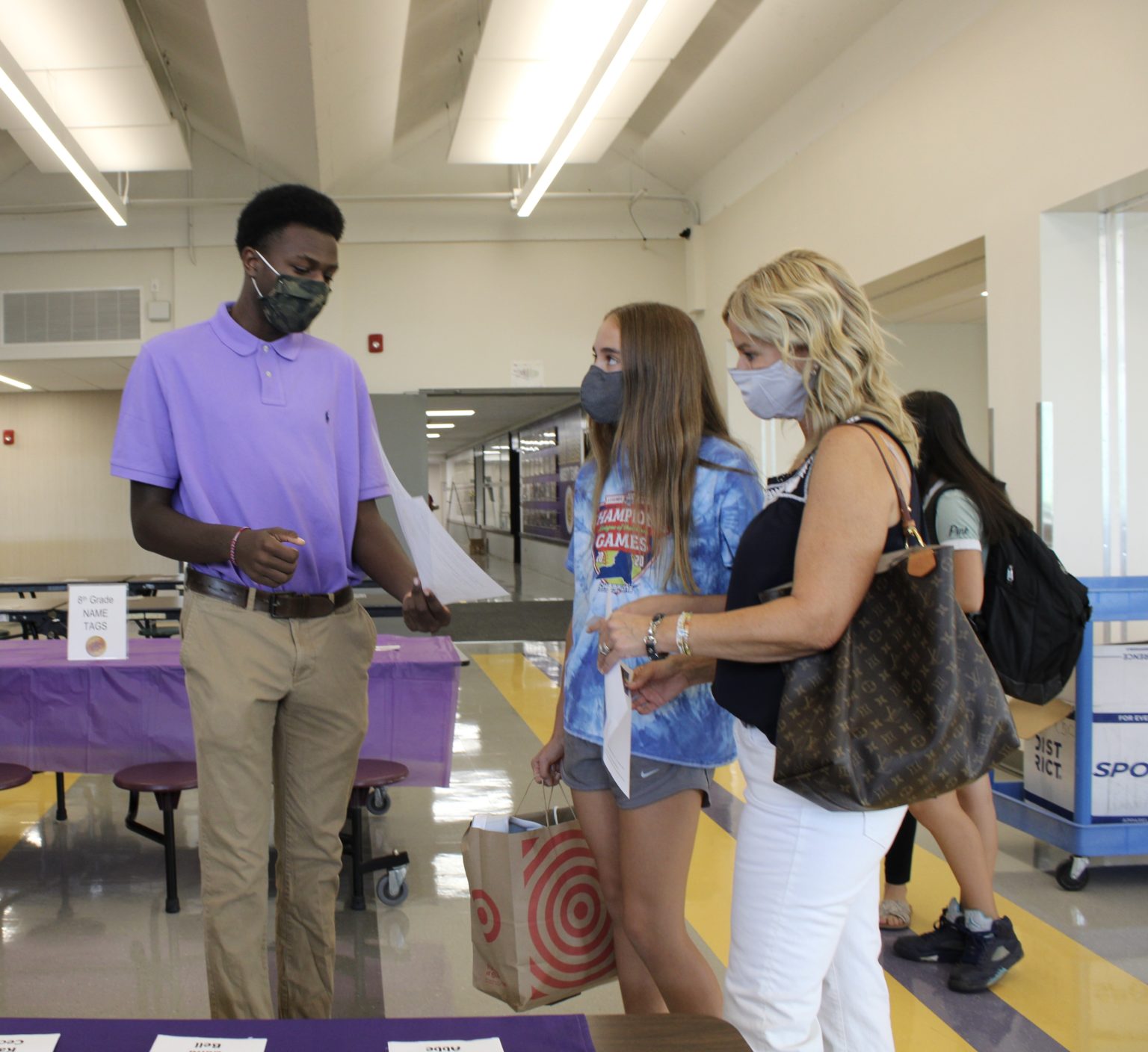 Welcome Back Students-Members of the Class of 2021 gathered at Alibrandi Stadium for prayer, and a welcome address from President Matt Keough and Principal Debbie Brillante on Sept. 11. They participated in relationship building activities and were introduced to their seventh-grade buddies.  The junior high students met with their house members (homerooms), learned about technology, took part in ice breakers, relationship building activities and question and answer sessions. Classes began on Sept. 14.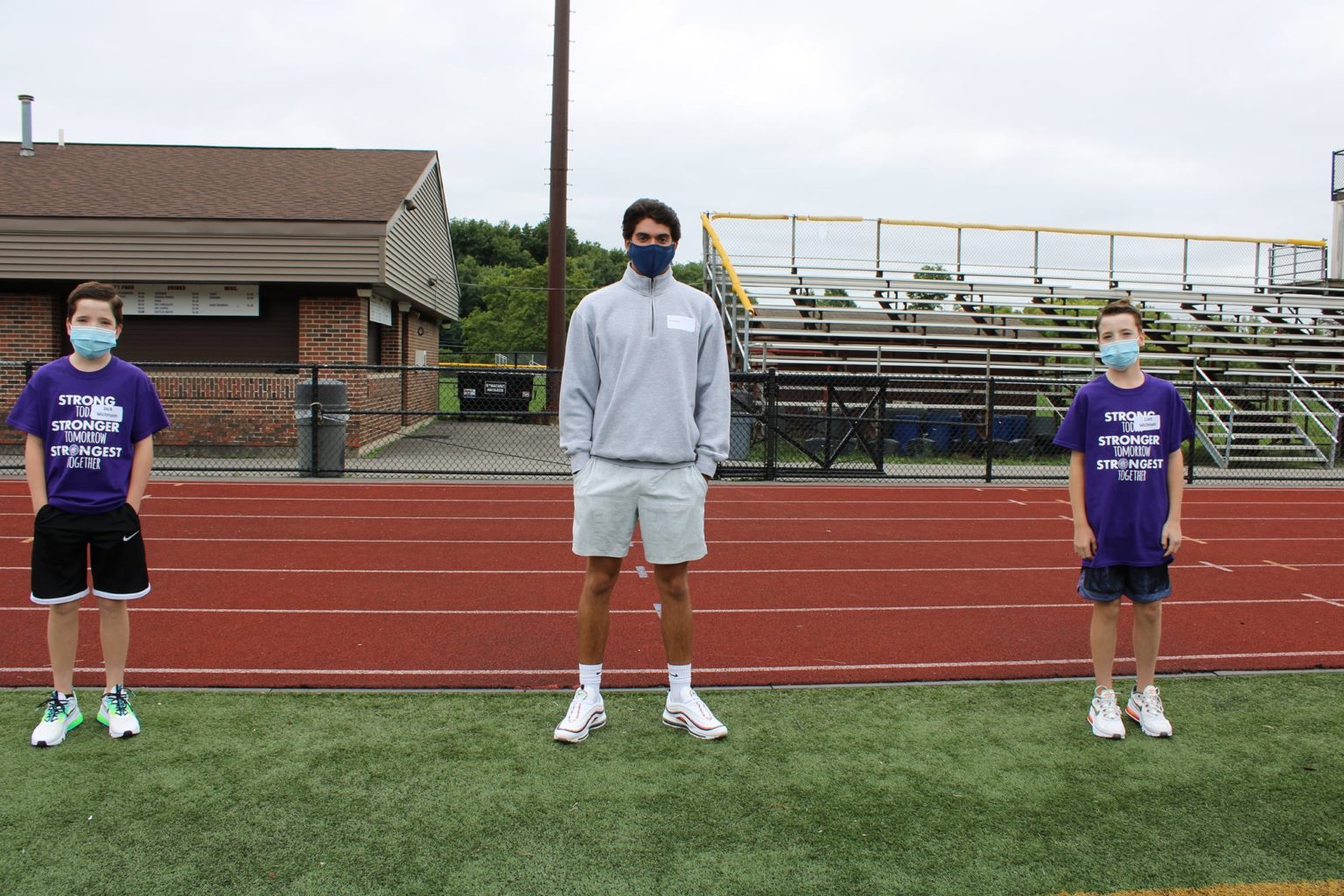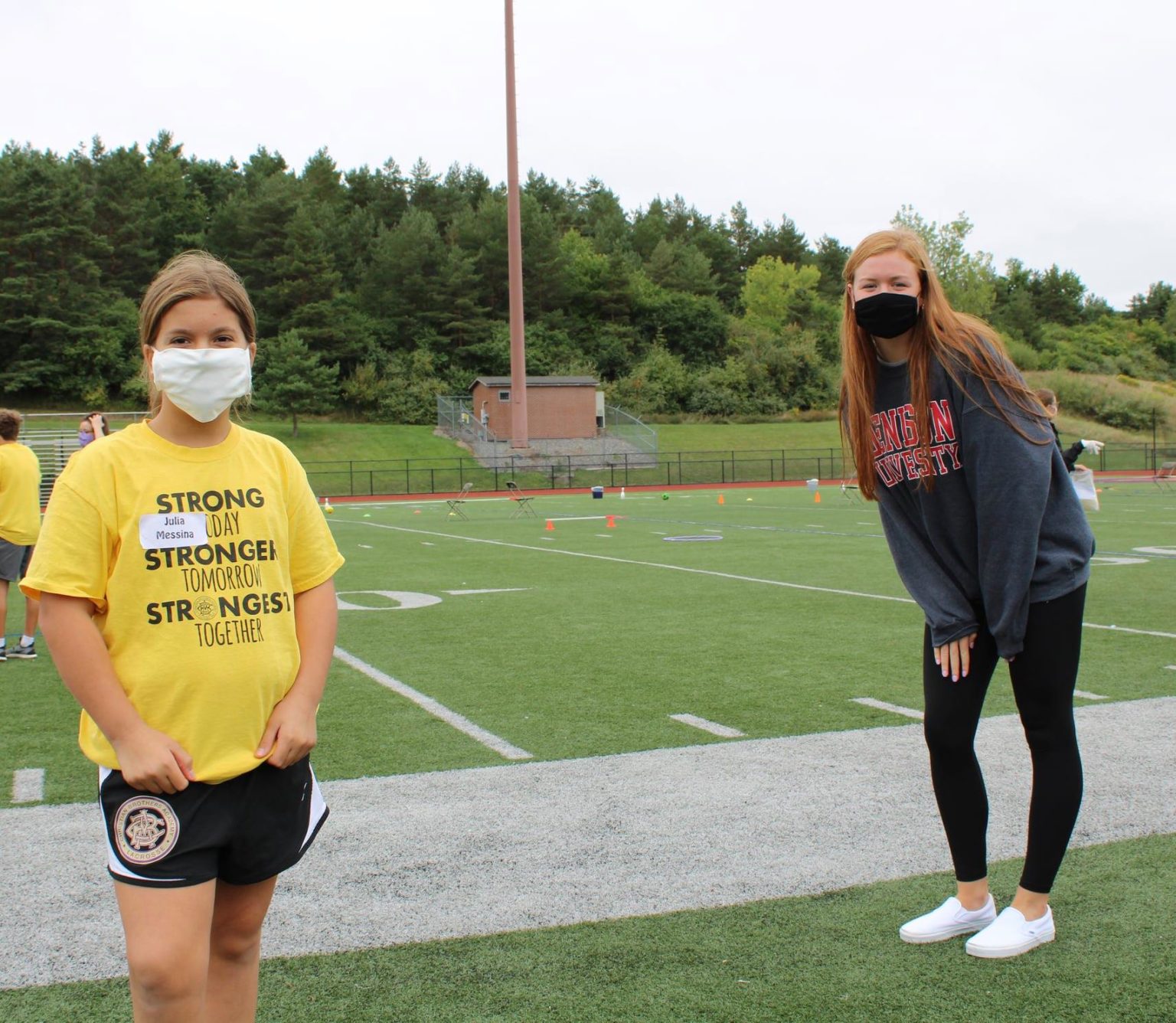 October
Commended Students-Seniors Rachel Farella, Abigail Greenfield, Michael Heyboer, Thomas Homik, Abby Kambhampaty, Rena Steele, and Darien Tompkins have been named Commended Students in the 2021 National Merit Scholarship Program. The seven CBA students are among the approximately 34,000 Commended Students throughout the nation who are being recognized for their exceptional academic promise.
Brothers For Others-Members of the football program volunteered their time at Joseph's House for Women on Saturday, Oct. 17. The boys moved furniture, removed beds and air conditioning units, replaced ceiling tiles, and did yard work.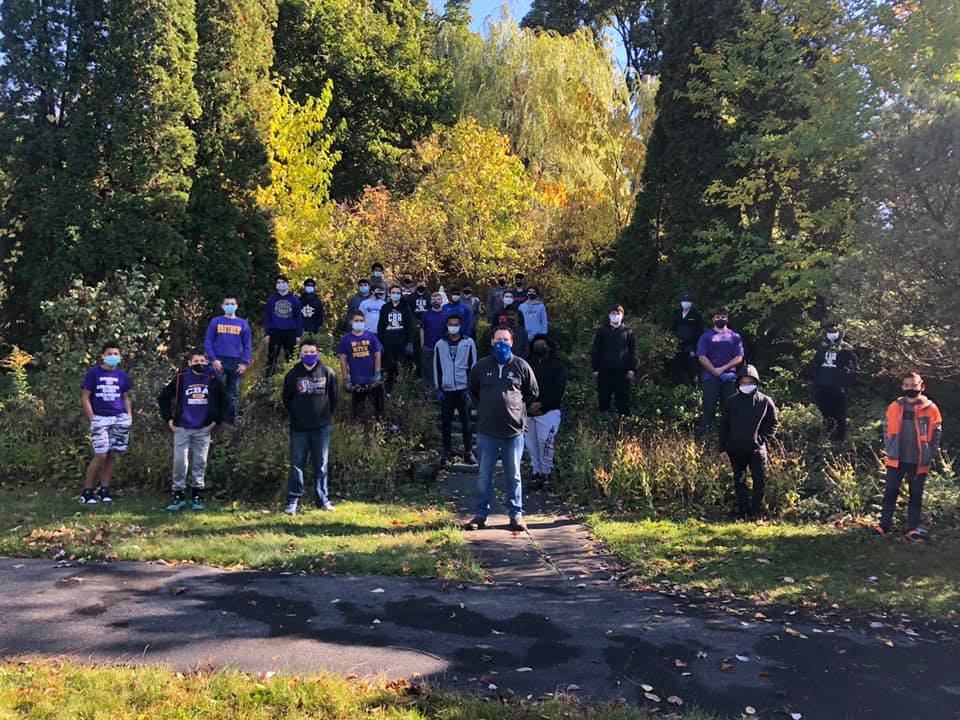 Model UN Virtual Conference-Sixteen CBA students participated in the Model United Nations (MUN) Virtual Conference hosted by Manlius Pebble Hill School on Oct. 24. The day-long event focused on "Global Partnership for Peace and Justice." Freshman Gabby Kleiner won the Best New Delegate award in the UNICEF committee, and freshman Max Lachut won the Outstanding Delegate award in the General Assembly committee.
November
Four Sign National Letters of Intent-Chris Adornato (Fairfield University, lacrosse); Brackton Bowler (Johns Hopkins University, lacrosse);  Bella Roberson (Villanova University, lacrosse) and Benito Vlassis (Colgate University, tennis) became the latest Brothers to take their talent to the next level, signing their National Letters of Intent.
Peer Program Assists Remote Student Learners-One-hundred eighty-five students in grades 7-12 are participating in a new program this year called PASS Online (Peer Academic Study Support-Online). PASS Online is a peer-support program aimed at providing academic support to CBA students who are remote.
December
Kambhampaty Selected Cameron Impact Scholar-Senior Abby Kambhampaty was selected as a 2021 Cameron Impact Scholar. The Cameron Impact Scholarship is a four-year, full-tuition, merit-based undergraduate scholarship awarded annually to the top 10-15 exceptional high school students in the county, who have demonstrated excellence in academics, extracurricular activities, leadership, and community service.
'Tis The Season-Students, faculty and staff were so generous donating items for the annual Christmas Drive, which this year benefitted children and their families at the Emmaus Ministry and the Northside CYO. Forty-seven families (153 children) received gifts at Emmaus.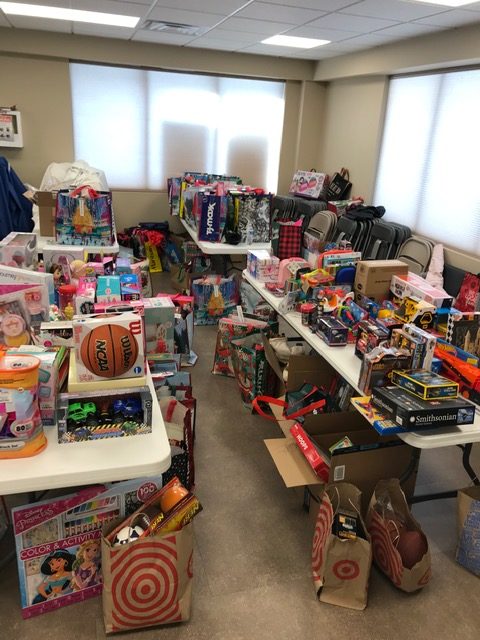 Sounds of The Season-CBA's talented musicians showcased their talents in an Advent Assembly, shown to the community on Dec. 21 and 22 and in a virtual Winter Concert.