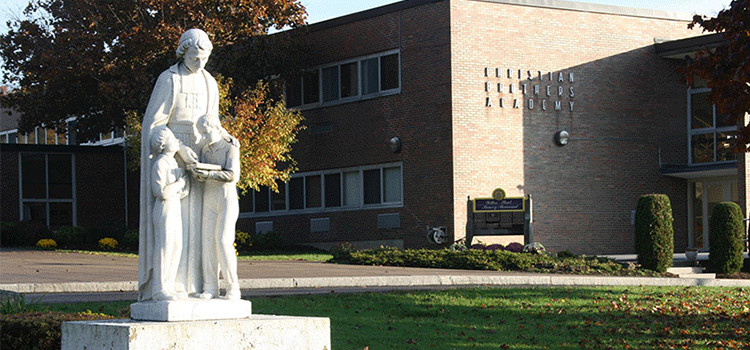 The Foundation of the Christian Brothers
It was in the late 1600s France that John Baptist de La Salle gave away his inherited wealth to the immediate needs of the poor. He recognized that the only long-term solution for the underprivileged was access to education—and for the poor, there was none. He assembled a group of barely-literate men, trained them as teachers, and even invited them to live in his personal home while they became immersed in study.
So engaged in his mission, he soon resigned his canonry to fully dedicate himself to training teachers and creating schools for the poor. Thus began the Christian Brothers and their mission of education.
An Academy for Boys in Syracuse
In 1900, John Baptist de La Salle was canonized the Patron Saint of Teachers. That same year, the Christian Brothers founded a high school in downtown Syracuse, New York. Four years later, the school moved to Willow Street where it quickly became a vibrant and visible part of city life—spiritually, academically, and culturally. The graduates, Brothers' Boys, immersed themselves in their community as leaders in a multitude of arenas from law to politics to medicine.
Today at CBA
Throughout its history, Christian Brothers Academy has triumphed over economic depression, major demographic and cultural shifts, and the daily challenge of molding generations of "Brothers' Boys." With resources infused from generous alumni and friends, the Randall Road campus has grown to include a state-of-the-art library and computer labs, fully-equipped science rooms, a fine arts wing, as well as renovated athletic facilities.