AUGUST 18, 2020 UPDATES (Please click on the links below to view updated documents)
CBA Reopening Plan Fall 2020 (Updated August 18, 2020)
CBA Contact Tracing Plan Fall 2020 (Updated – Aug 18, 2020)
CBA Digital Learning Program (Updated Aug 18, 2020)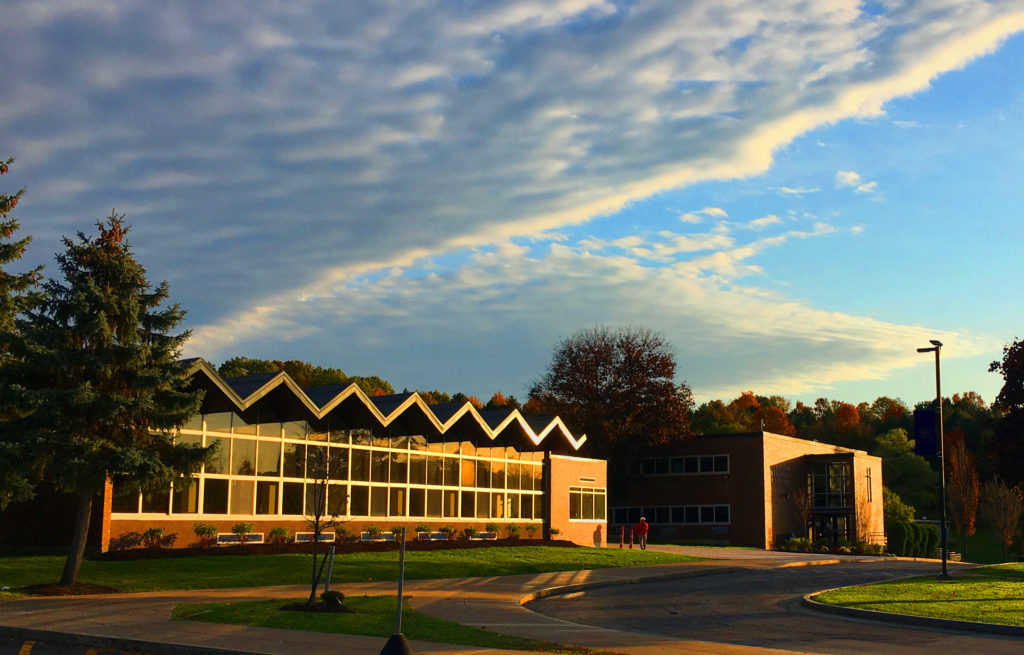 Dear CBA Family:
The CBA leadership team and the school reopening committee have dedicated the past four months to developing a plan to protect the health of our students, faculty, staff, and community, while continuing to offer our students the rigorous education that has distinguished CBA for the past 120 years. A CBA education continues to be a CBA education, with all of the rigor, college opportunities, and care for each student that have propelled CBA to be a national leader among Catholic schools. We are committed to maintaining our standard of high expectations for all of our students,while offering support, care, and compassion. Our families choose CBA for excellence in education, and excellence remains our standard.
Throughout the planning process, our reopening committee stayed true to our core values:
Inclusive Community: Our team consisted of 42 individuals who represented our various constituencies. Faculty, staff, students, parents, alumni, trustees, health experts, higher education faculty and administrators, and legal experts contributed their wisdom, experience, and expertise to formulate our reopening plan.
Student Centered: While views regarding reopening may differ throughout CNY and NYS, all decisions at CBA were made in the best interest of our students. Our Lasallian Mission calls us to seek out those who are without. In dealing with COVID-19, we are all without, in our own unique way. Our reopening plan is uniquely Lasallian in that it seeks to meet the various needs of our students. Lack of technology, lack of social interaction, lack of the ability to focus when away from the structure of school, lack of good health, lack of counseling, lack of food, lack of the important outlet of athletics or the arts are all forms of being without that impact our students. As a Lasallian school, our reopening plan offers the flexibility to meet the unique needs of all who are entrusted to our care.
Academic Excellence and College-Preparatory: We continue to approach this time period with academic rigor infused with grace and understanding. We will offer a rigorous education that ensures no holes or gaps in our students' learning, and we will accomplish this with grace and understanding for each unique circumstance of our families. With many colleges removing the SAT exam and several high schools transitioning to pass/fail, the CBA graduate is positioned for admission and future success at the most competitive colleges and universities. With no nationally normed exams, a CBA education is the demonstrator of excellence that provides our students with a distinct advantage over their peers.
Reflect, Respond, Reopen: Our reopening plan was driven by the reflections from this past spring with special consideration to the comprehensive survey of students and parents. After understanding the data and our students' experience, our reopening plan is responsive. The plan was not created independent of the student experience; rather, it is responsive to our students' needs. Finally, we recognize the importance of reopening. While safely creating the new learning environment that aligns with all NYSED and NYSDOH regulations, we are committed to the social and emotional well-being and growth that only an in-person education can provide.
Faith: We remember that we do not walk on this journey alone. "Let us remember that we are in the holy presence of God." We do not need to call God to be with us during these challenging times, we simply need to remember his presence. Most importantly, we also recognize that we are all created in the image of God and that when we are with each other, we are with God. So, let us enter this new model together – supporting each other to overcome adversity, embrace the daily challenges ahead, seek out the joy of each day, and never forget that we are Brothers!
God bless each of you as we begin the new school year!
Mr. Matthew Keough
President, Christian Brothers Academy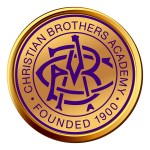 CBA REOPENING PLAN: EXECUTIVE SUMMARY
Instructional Schedule and Platform:
❑ CBA will reopen with the first full day of classes on Monday, September 14.
❑ CBA will implement a phased reopening for the first 12 days of school. Based upon last name, students will alternate between in person and remote every other day through September 29, at which time we will reevaluate state and NYSED mandates to determine if a return to full capacity is possible or if continuation in the hybrid model is necessary.
❑ CBA has extended the school day. Classes will begin at 8:00 AM and dismissal will take place at 2:51 PM. Extending our school day by 26 minutes will result in an additional 78 hours of instruction over the course of the traditional 180 day school year. The extended school day also provides in school opportunities to seek additional academic support, make up material due to absence, and increase time for science labs.
❑ To maximize in person instructional time, CBA will be open 5 days per week for hybrid instruction. Daily cleaning and disinfecting will take place overnight.
❑ Due to the unique needs of incoming 7th grade students and new transfer students, these students will participate in in person instruction at 100% capacity until September 29. During this time, additional internal facilities will be used to ensure social distancing within classrooms. After September 29, this will be reassessed. CBA has the facilities and personnel to allow one grade level to attend at full capacity at one time.
❑ During 2020 2021, students will be provided with the option to continue their education 100% remotely or to participate in the hybrid model, one day in person, followed by one day remote. The one day of remote learning will follow an enhanced version of the digital learning schedule and program from this past spring. For planning purposes, students will be asked to designate their learning model in early August. Families will be provided opportunities to change learning models at specific times throughout the year.
❑ Students in need of an electronic device or internet access will have the opportunity to participate in the CBA technology loan program.
❑ Both the fully remote and the hybrid model will follow the CBA curriculum and ensure our rigorous standards are maintained wi th no holes or gaps in student learning. Both models will maintain 100% completion of the curriculum. Note: The CBA curriculum adheres to and exceeds the NYS Regents Learning Standards, and the AP Curriculum, as appropriate.
❑ Both the fully remote and hybrid options will provide students with 5 out of 5 days of instruction during each standard week.
❑ Implementing a phased in approach at the beginning of this school year with 50% reduced capacity offers the following benefits:
❑ Mitigates the possible spread of COVID 19.
❑ Allows for training of our students and faculty on new protocols and procedures with smaller numbers (entering and exiting the building, classroom routine, hallway traffic pattern, lunch procedures, health and safety protocols, fire drills, lockdown drills, etc.
❑ Provides smaller groups of students in the classroom and in the building should a quarantine be necessary.
❑ Allows for data to be collected locally, regionally, nationally, and internationally regarding school reopening.
Student, Faculty, Staff Health and Safety:
❑ CBA's reopening plan meets or exceeds all NYSED, Onondaga County, and New York State health requirements. Best practices have been implemented including intensive nightly cleaning and disinfecting, frequent disinfecting of high touch surfaces, elimination of shared materials, staggered dismissal times, mandatory use of masks, multiple entrances to enable social distancing, and daily health screenings.
❑ Various facilities upgrades and renovations have taken place to protect the health of our community. Examples include: expanded dining area, increased health office area to enable improved isolation, touchless restroom and hand washing facilities, individual classroom hand sanitizer dispensers, highest quality air filtration system, touchless water refill stations, and plexiglass dividers where social distancing measures are difficult or not possible. Please refer to page 27 of the reopening plan for the complete and detailed safety protocols within the daily schedule.
Athletics and Extracurricular Activities:
❑ The start of the fall athletic season has been postponed by the New York State Public High School Athletic Association. The new start date is now September 21 . Further guidance will be shared when it becomes available from Section 3, NYSPHSAA, Onondaga County, or the New York State Government.
❑ CBA sponsored clubs and activities may begin on Monday, September 14.
❑ Students may only participate in a club or activity on the day of their in person learning. Students may participate in interscholastic athletics on the day of their in person AND the day of their remote learning.
❑ All student field trips, off campus service opportunities, school wide Masses, and large group gatherings are cancelled until January 1. CBA clubs, activities, Masses, and large gatherings will be transitioned to small group or virtual events when possible.
Communications & Orientation:
❑ Students in grades 8 through 11 will participate in an online orientation program on Friday, September 11. All incoming 7th grade, current 12th grade, and all new transfer students will have an in person student orientation on Friday, September 11. More information regarding student orientation will be provided in the back-to-school mailing in August.
❑ Mr. Robert Bewley, PE & Health Department Chair, serves as our COVID 19 Coordinator. Questions can be emailed to [email protected] or through the main phone line, 315-446-5960. Questions should be directed to Mr. Robert Bewley.
❑ The CBA Reopening Plan Reflect, Respond, Reopen, can be found on the CBA website and in the "Resource" section of myCBA
❑ All parents are invited to attend a zoom Q & A session on Thursday, August 6 at 7:00 pm. More details to follow.