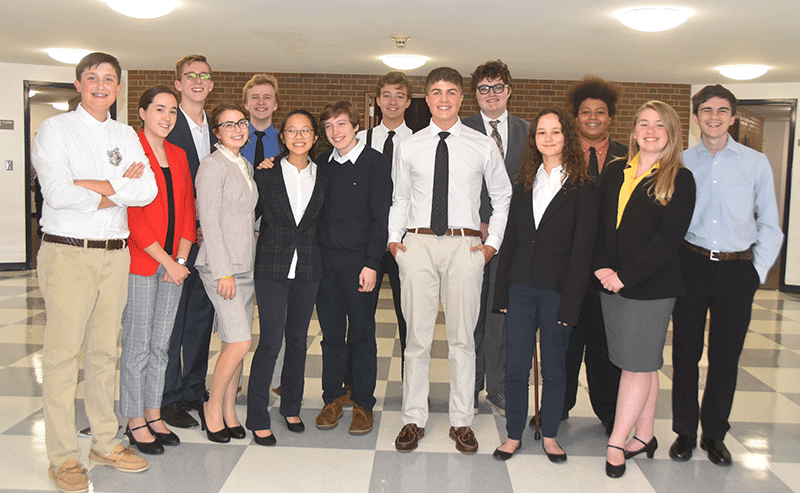 Pictured (l-r): Max Wysocki, Abby Greenfield, Patrick Kraft, Lizzie Lucas, Quinn Horan, Katrina Huynh, Alex Burnett, Michael Hill, Matthew Craybas, Sam Johnston, Kate Caruth, Brandon Libertone, Emilee Edick, Nick Evans
Missing from photo: Emily Medicis Photo By: Caroline Calimlim
Senior high students will be performing Twelve Angry Jurors Friday, Nov. 1 and Saturday, Nov. 2 at 7:00 p.m. in the school chapel.
The show is a courtroom drama, as twelve jurors deliberate over the fate of a young man accused of murdering his father.
Tickets are $5 and are in sale in the main office.