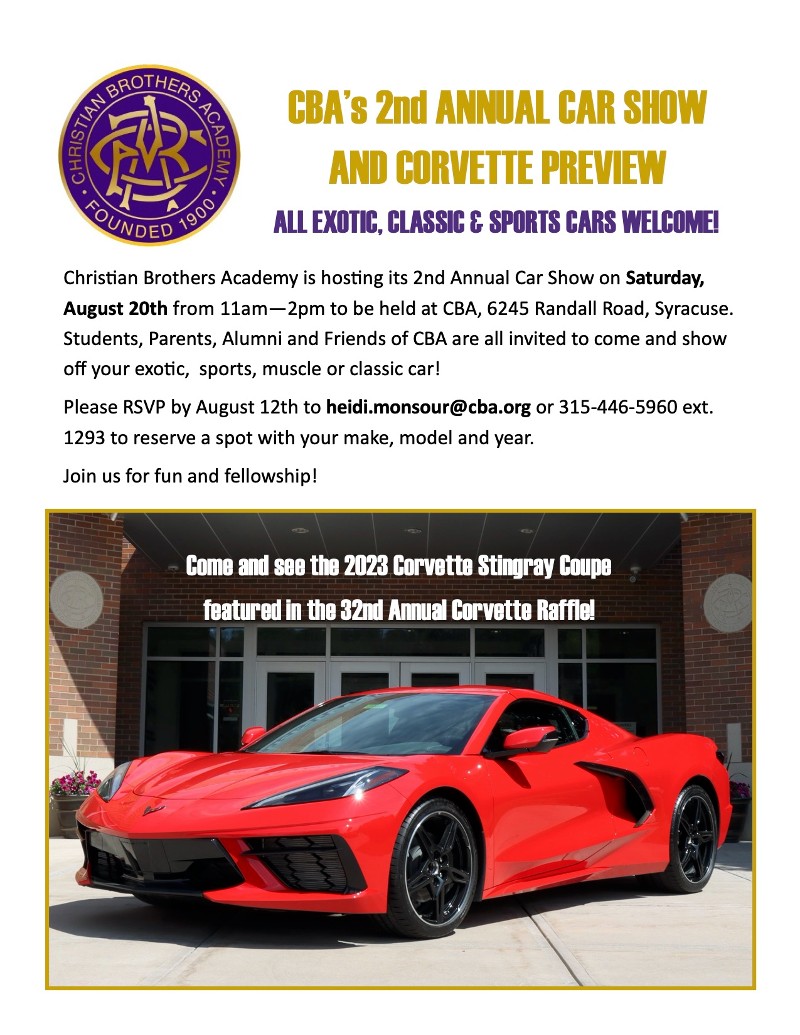 CBA will be hosting its 2nd Annual Car Show on Saturday, Aug. 20 from 11:00 a.m.-2:00 p.m. at 6245 Randall Road.
All exotic, classic and sports cars are welcome. Please RSVP by Aug. 12 to [email protected] or 315-446-5960 (ext. 1293) to reserve a spot.
Food and drink will be available to purchase from Theo Petros Greek Food Truck.