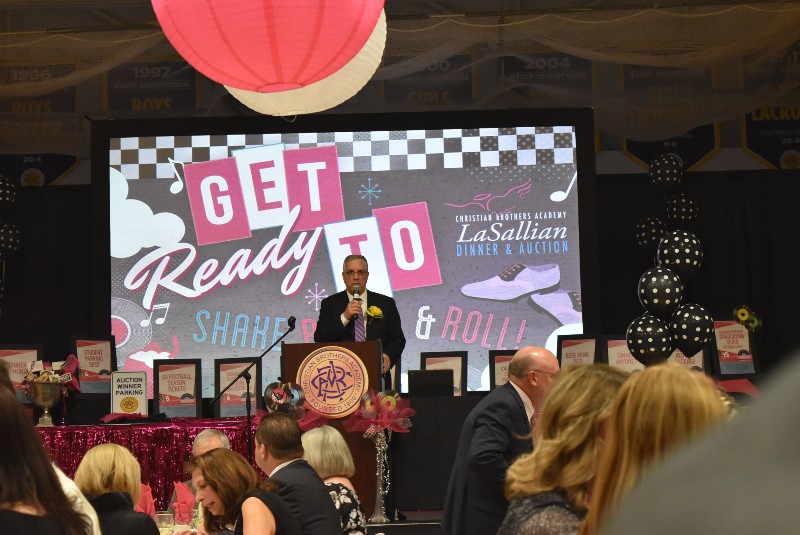 Approximately 300 family, friends and alumni attended the 33rd Annual Christian Brothers Academy Lasallian Dinner and Auction on April 2.
"CBA's Rocking Around The Clock" was the theme of this year's celebration which directly benefits students at the school by helping to offset tuition costs, and thus ensuring that CBA remains accessible to those who desire a high caliber, college preparatory, Catholic education in the Lasallian tradition.
Co-chairs of the auction were Kathy Wiese and Marc and Michelle Engle.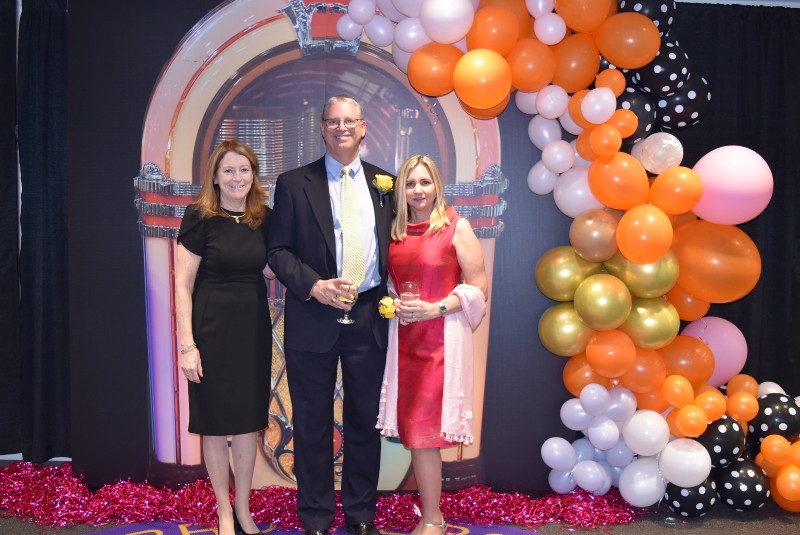 More than 200 silent auction and 15 live auction items were featured. Silent auction items included: fine dining gift certificates and entertainment, MacKenzie Childs items, electronics, sports memorabilia, plus much, much more. Live auction items included: trips to Charleston, SC, Palm Beach Shores, FL, and the Rose Bowl. A Boston Red Sox package, SU season tickets, a Phat Scooter, front row graduation seats, and front row fashion show seats.
Also, part of the live auction was "Raise Your Paddle." During the year, teachers are asked to submit proposals for teaching aids or equipment that will directly benefit the students. This year's "Raise Your Paddle" live-auction funds went to the Performing Arts. In December, CBA announced one of the largest single gifts in the school's history, as Dan Byrne '70 donated $1 million to renovate the current LGI space into a 200-250 seat flexible performing arts space.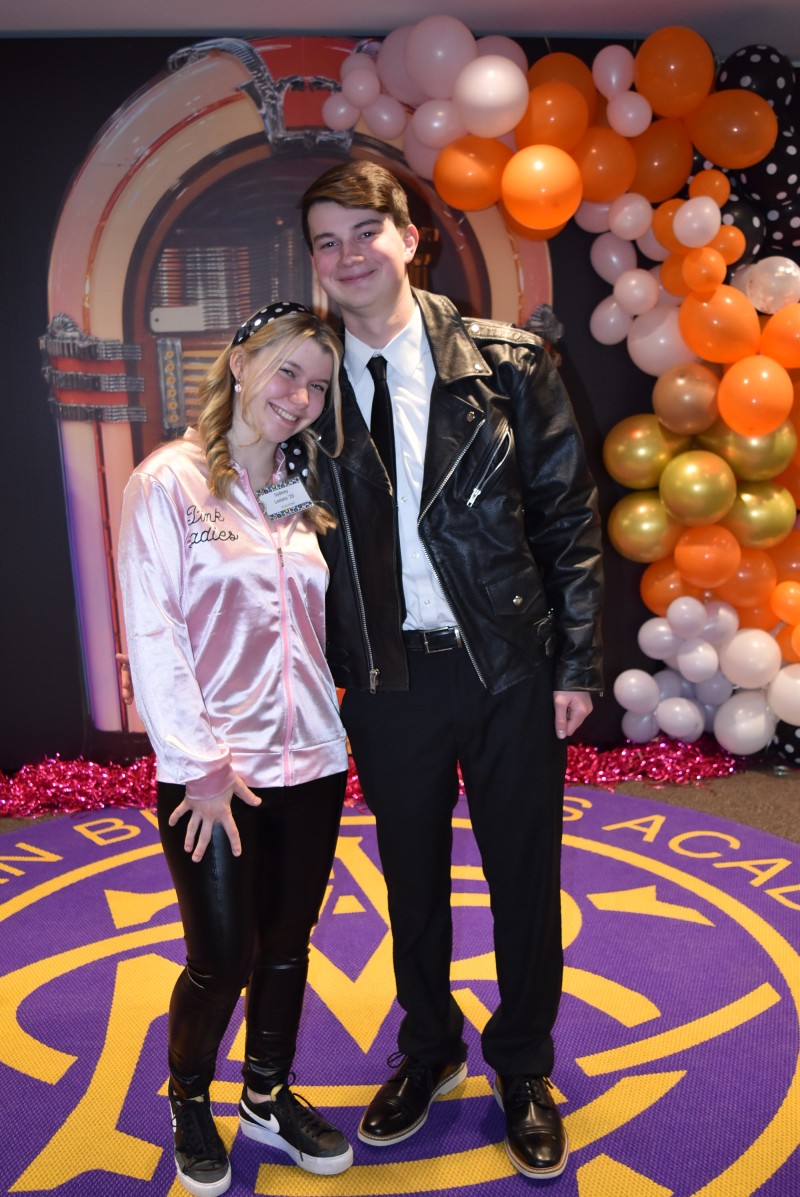 Raffle tickets for a trip to Hawaii were sold, and retired faculty member Cheryl Barredo was the lucky winner.
A number of students volunteered, passing out hors d'oeuvres, checking coats and assisting with the live portion of the auction. John Marshall, AFSC '67 was the emcee and Jim Kirby was the auctioneer.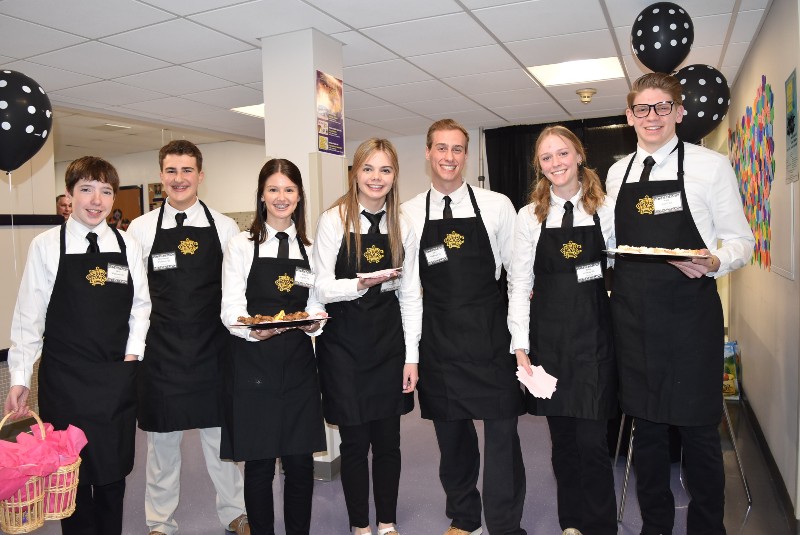 Sponsors of this year's Lasallian Dinner and Auction included:
Silver Sponsors: Barclay Damon, LLP, Hueber-Breuer Construction Co., Inc., Key Bank, Rev. Frederick Mannara '55, and MedSpa Solutions, LLC
Bronze Sponsors: American Food & Vending Corp., Msgr. Ronald C. Bill '49, BPAS Actuarial & Pension Services, Byrne Dairy Stores, Dr. J. Robert Calimlim & Mrs. Caroline N. Agor- Calimlim, Mr. & Mrs. Donald DeKay, Jr. '72, Dr. & Mrs. Marc Engle, Gyp-Z Accessories/Genovese Home Improvement, Mr. & Mrs. John Drescher, Mackenzie Hughes LLP, Mrs. & Mrs. John Marshall AFSC '67, Snyder Law Firm
Audio Visual Sponsor: Visual Technologies
Mobile Bidding Sponsors:  Learn as you Grow-Kevin & Kathy LaGrow, Josh '01 and Erica '04.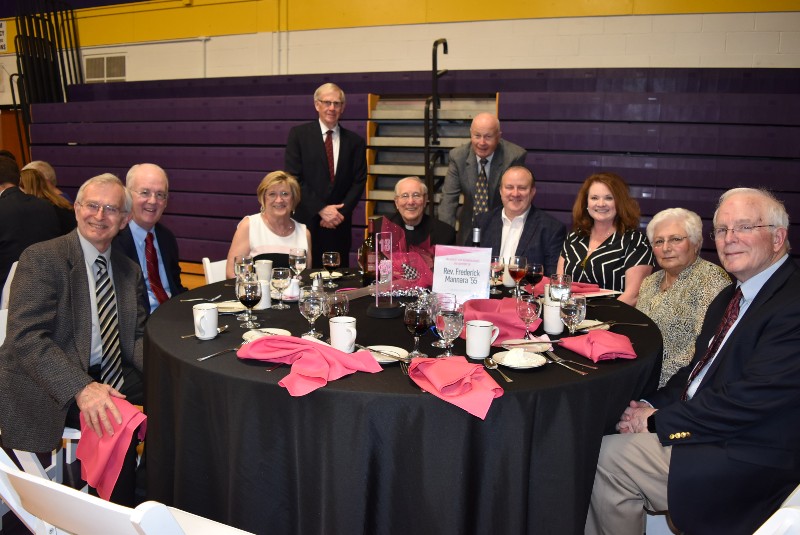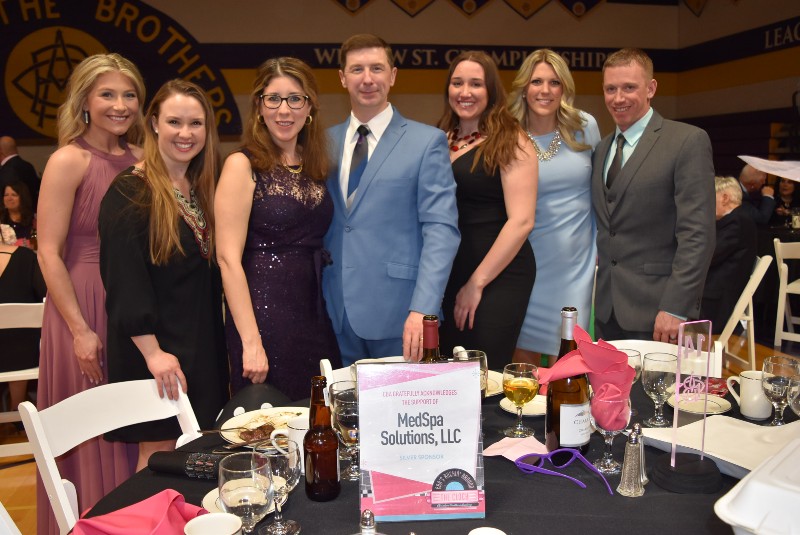 For additional photos, like us on Facebook at: https://www.facebook.com/cbasyracuse