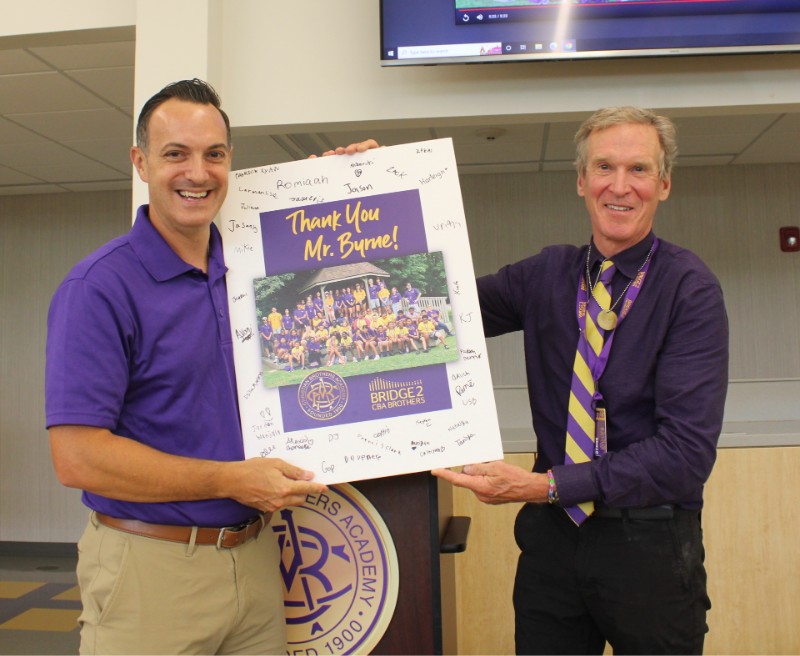 The four-week Bridge To CBA Brothers Summer Program culminated on Friday, Aug. 4 with a reception in the school's Dining Center.
Parents and family members were treated to refreshments and entertainment which included original poems that the students wrote and read, and a spirited musical rendition of "Lean of Me" and "Eye of the Tiger" led by Sebastian Escribano '19. Artwork and projects that the students completed were also on display. Each student was recognized with a certificate.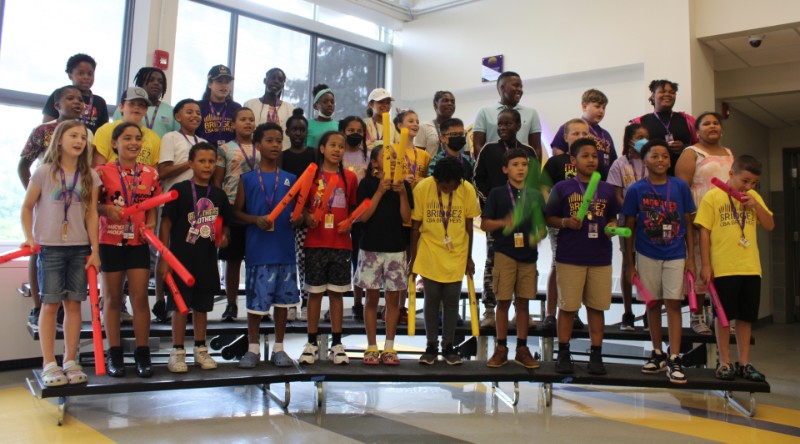 President Matt Keough presented Dan Byrne '71, who funded the B2B Program, with a card signed by each of the students.
Topics covered in the program included communication, respect, confidence and working hard to achieve.  Marc Jones '86 of Dreissig Apparel; Bruce Williams '05, CBA Assistant football coach; Dr. Marissa Mosley '10, Professor at University of New Hampshire, and Anthony Davis, Superintendent of the Syracuse City School District were featured speakers each week.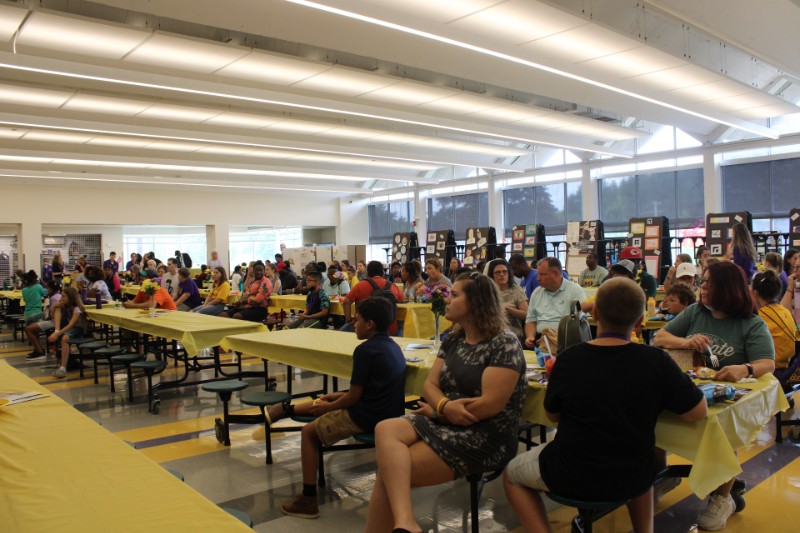 Students built rockets and robots, took field trips to a CBA family farm and Beaver Lake Nature Center, and learned about metals, ceramics, epoxies, polymers, and gases, thanks to interactive live demonstrations from Byrne.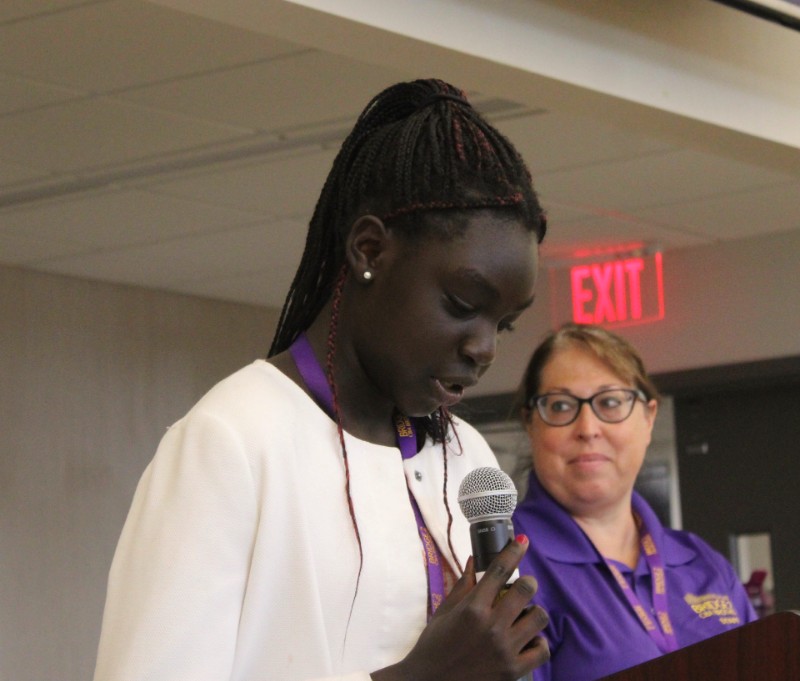 The program was led by Steve Garraffo. Several teachers planned and prepared program material. And approximately 50 CBA student volunteers helped out, logging over 1600 service hours.
The program will continue this fall for six Saturdays in October, November, December, February, March and April.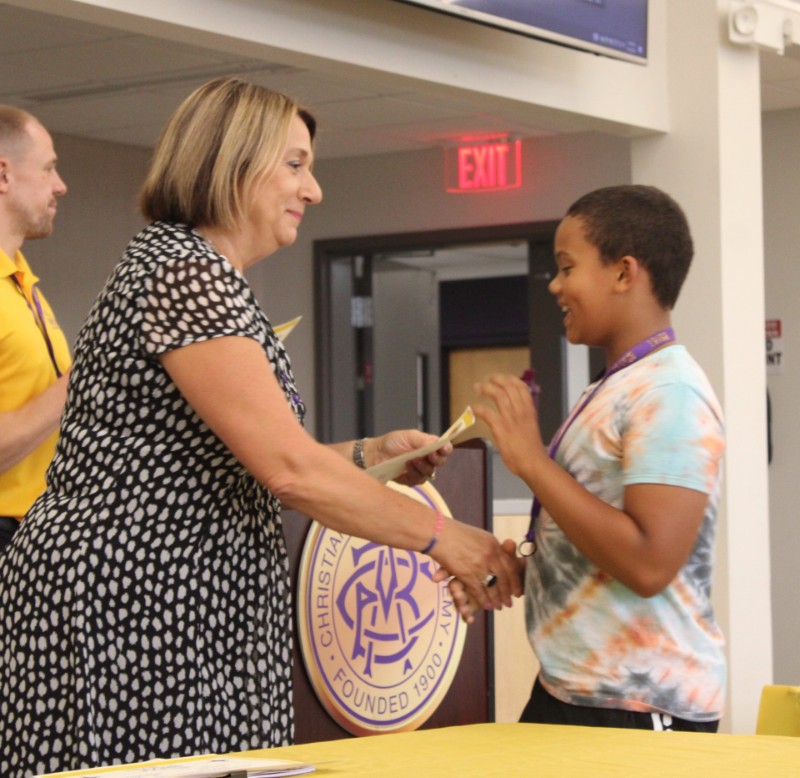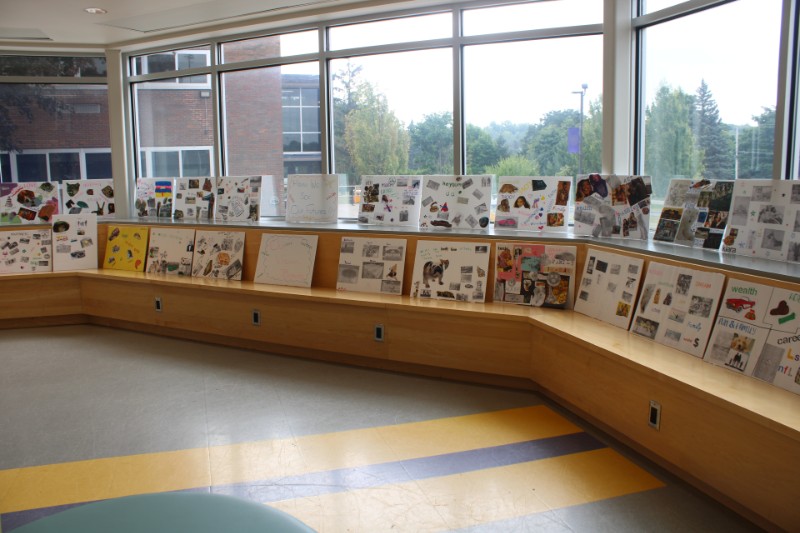 For additional photos, visit our Facebook page at: https://www.facebook.com/cbasyracuse