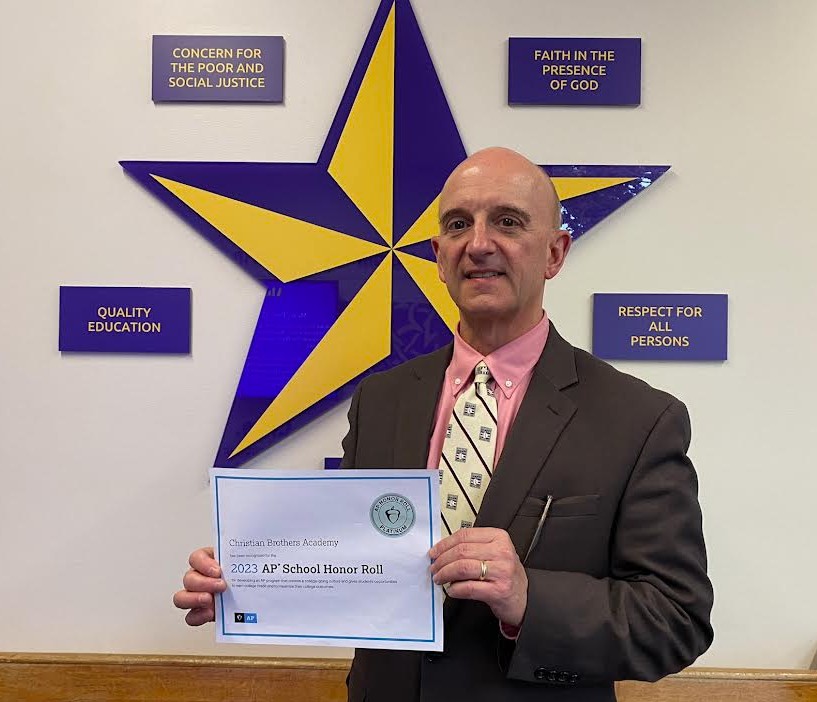 CBA Principal Paul Gasparini
Christian Brothers Academy has earned the badge of Platinum AP Honor Roll, the highest recognition a school can receive.
To achieve the status of Platinum AP Honor Roll, more than 83% of the class of 2024 took an AP course, 62% of the class of 2024 earned college credit by scoring a 3 or better on an exam, and 16% of the class of 2024 took at least 5 AP courses.
CBA offers more than 16 AP courses annually, which include courses in math, science, English, social studies, world languages, and the arts. Forty percent of the educators at CBA teach an AP course.
"AP represents an opportunity for students to stand out to colleges, earn college credit and placement, and potentially boost their grade point averages," said Trevor Packer, head of the AP program. "The schools have shown that they can expand access to these college-level courses and still drive high performance-they represent the best of our AP program."
College Board's Advanced Placement Program enables students to pursue college-level studies with the opportunity to earn college credit, advanced placement, or both-while still in high school. Through AP courses in 38 subjects, each culminating in a challenging exam, students learn to think critically, construct solid arguments, and see many sides of an issue-skills that prepare them for college and beyond.