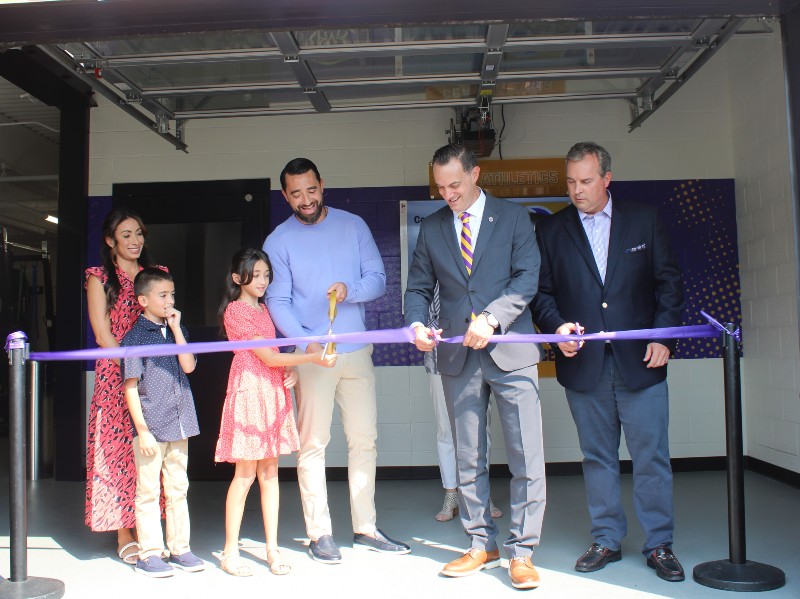 Jim Cavale '00, and his daughter Sofia, President Matt Keough and Board Chair Chris Harrigan '90  cut the ribbon for the Cavale Family Strength and Conditioning Facility. 
Jim Cavale '00 and his family, along with President Matt Keough, trustees, alumni, student-athletes, faculty, staff, and friends of CBA gathered on Friday, Sept. 9 for a ribbon cutting ceremony for the Cavale Family Strength and Conditioning Facility.
Thanks to the generous donation of Cavale, the renovated strength and conditioning fitness center is equipped with the most updated state-of-the art equipment.
Cavale, the founder, and CEO of INFLCR, a company that provides brand-building technology to assist institutions' athletes in maximizing their NIL value, has been named one of Sports Business Journals Forty Under 40, and was recently recognized by ESPN as one of the most influential people in college athletics. He was also the President of Iron Tribe Fitness, a franchise of fitness studios.
Cavale's mom Maryann was a personal trainer, and battled kidney disease most of her life. She ultimately died of ovarian cancer. Cavale said he was inspired by her faith, community and service to others and gave so generously in her honor.
"CBA is a brand of excellence, and it should have a superior weight room," Cavale said. "It was quite emotional walking in here for the first time. My mom was so into fitness. She would have loved this place. I know she is looking down in pride."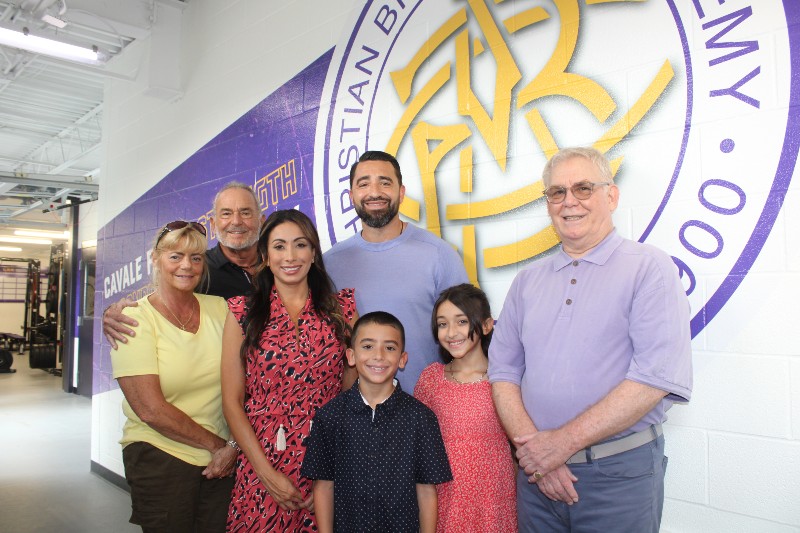 Cavale, who was a standout baseball player at CBA, and went on to play at University of Montevallo, was accompanied by his wife, Yazmin, son James IV, daughter Sofia, his dad James Jr. '66, and girlfriend Sandy, and Uncle Sonny.
"Jim, you left your mark at CBA as a student athlete. Now, you return to your alma mater to make a difference in the lives of countless CBA students," President Keough said. "You and your family have a wonderful legacy at CBA. We are tremendously proud of you and proud to have the Cavale family name now attached to this new facility. As we look around, this is a magnificent project that you have supported with both your philanthropy and your expertise. We commit to you that we will use the Cavale Family Strength and Fitness Facility in a way that honors and recognizes your family's faith, values, and commitment to developing the whole person. Thank you, Jim for all that you have done to make this project a reality."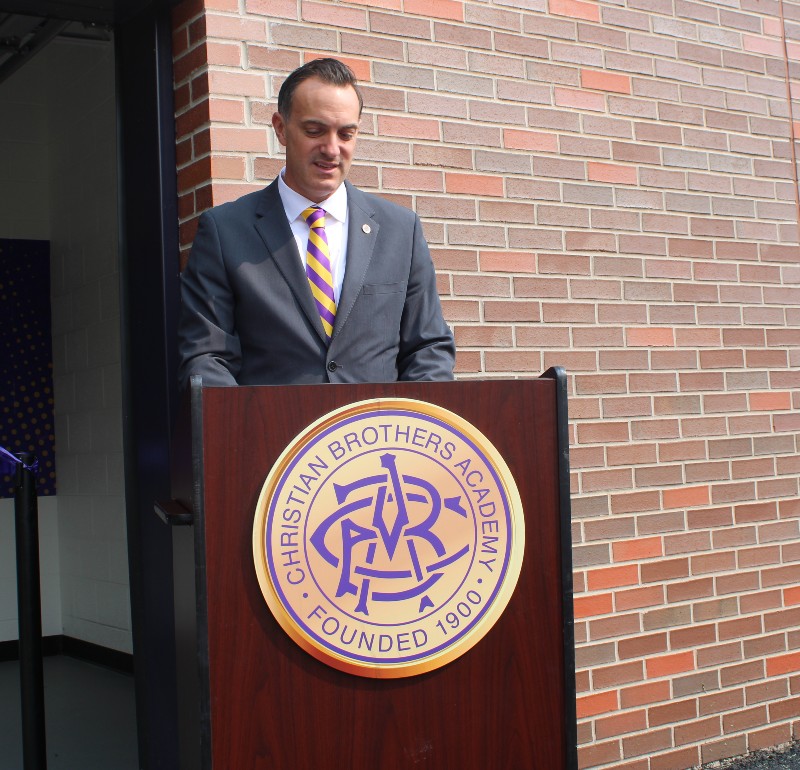 The $250,000 renovation was completed through the philanthropy of donors with no impact on tuition. In addition to Cavale, other donors who supported the project were Brian Bruno '95 and current CBA parent Claudia Kosty.
Athletic teams are already reaping the benefits of the facility, and with school beginning on Monday, Sept. 12, physical education classes will have the opportunity to experience all of the bells and whistles that this beautiful new facility features.