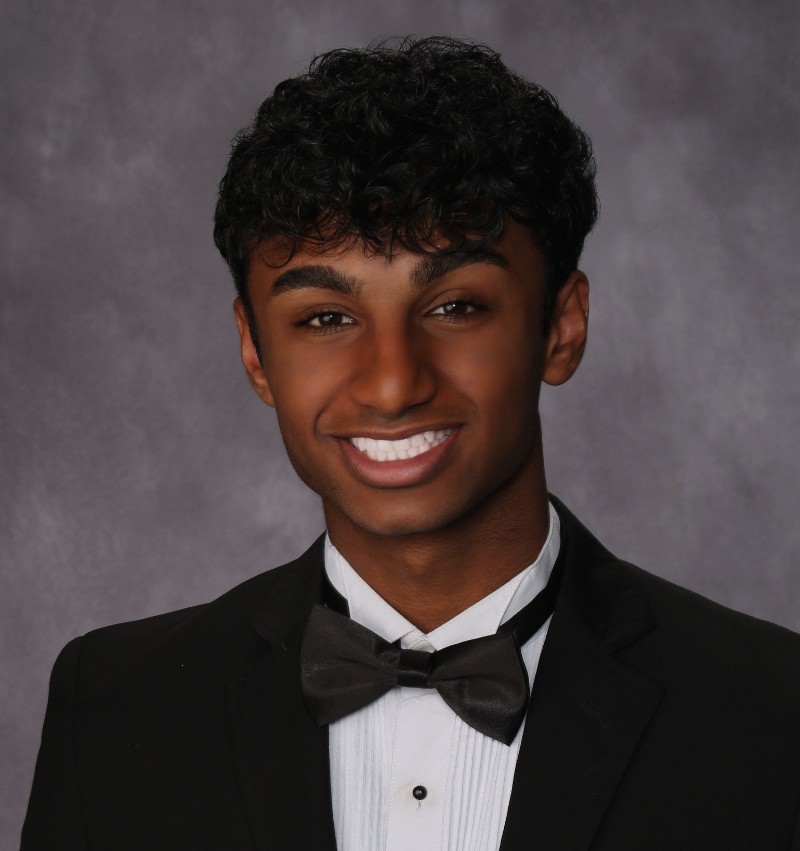 Sravan Kodali '23 was selected as a 2023 Cameron Impact Scholar.
The Cameron Impact Scholarship is a four-year, full-tuition, merit-based undergraduate scholarship awarded annually to the top 10-15 exceptional high school students who have demonstrated excellence in academics, extracurricular activities, leadership, and community service. The Cameron Impact Scholar is unique among their high-achieving peers in their desire to make an impact on their communities and in the world at large. The Scholar aspires to contribute to positive forces for change and plans to tailor their education to that end. The Cameron Impact Scholarship covers the full tuition, fees, and books at any accredited U.S. based college or university that the recipient chooses to attend.
Kodali's work as a genetic researcher and his co-founding of the youth educational organization Empower CNY were among his achievements that impressed the Selection Committee, which received 3,000 applications.
"We are extraordinarily proud of Sravan and grateful to our faculty and staff for their guidance that made this recognition possible," President Matt Keough said.
In July 2020, Kodali along with another CBA student co-founded, Empower CNY, which is a social justice organization advocating for equitable education in Central New York. He currently leads a team of over 200 student volunteers in weekly tutoring sessions in cultural centers, local libraries and Zoom video calls in the Syracuse area.
In addition, Kodali has interned at SUNY Upstate Medical University, UMass Medical School and Syracuse University, conducting research projects. He also interned at the Village of Canastota assisting with writing grants. Kodali is a Youth Policy Consultant with American Youth Policy Forum, works on congressional campaigns and is an Immigration Team Intern for Volunteer Lawyers Project of CNY.
At CBA, he's a member of the Math Team, Science Olympiad (three-time regional medalist) Varsity Soccer Team (co-captain and second team All-CNY); and Model United Nations. Kodali is also a semifinalist in the 68th Annual National Merit Scholarship Program.
"I am extremely honored to be a Cameron Impact Scholar, but I owe it all to the people who have supported me throughout high school," Kodali shared. "In particular, I want to recognize the Canastota Village Administrator, Jenn Farwell, my research mentors, Dr. Wenyi Feng and Dr. Mariano Viapiano, and my entire school community — my teachers, friends, counselors, coaches, and my school principal, Mr. Gasparini and president, Mr. Keough. And of course, my family for supporting me through everything. Each of these people has helped me become the person I am today."
This is the second time in two years that a CBA student has been selected. In 2021, Abby Kambhampaty, who currently attends Dartmouth College, was the recipient of a Cameron Impact Scholarship.
Kodali is the son of Vijay and Lavanya Kodali of Canastota. He is undetermined at this time as to where he will attend college in the Fall of 2023.