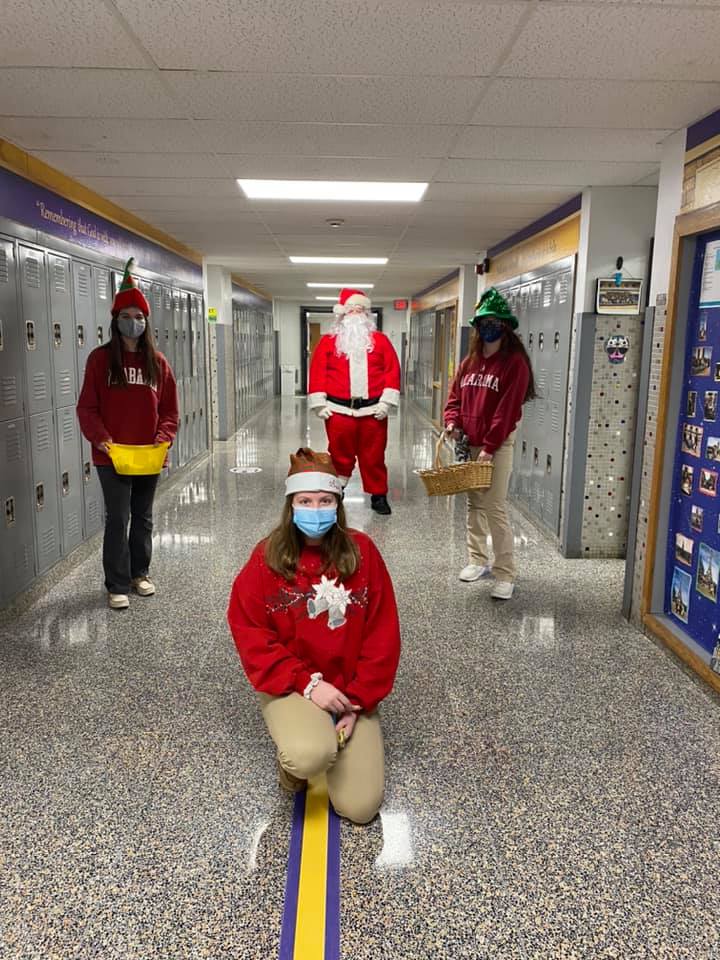 Spreading holiday cheer…Santa and his elves hand out candy canes to students, faculty and staff.
'Tis the season.  Whether it's within the halls of the school, or at home, CBA students, have been in the holiday spirit despite the pandemic.
The Junior and Senior High Senates teamed up to create a "Countdown To Christmas" celebration.  Each day, featured special themes, activities, and fun Christmas attire that students could wear to school (or if they are remote). In addition, there was a virtual holiday contest each weekend with prizes for both the junior and senior high schools.  The contests included a Gingerbread House Decorating Contest, an Ornament Making Contest and Cookie Decorating Contest.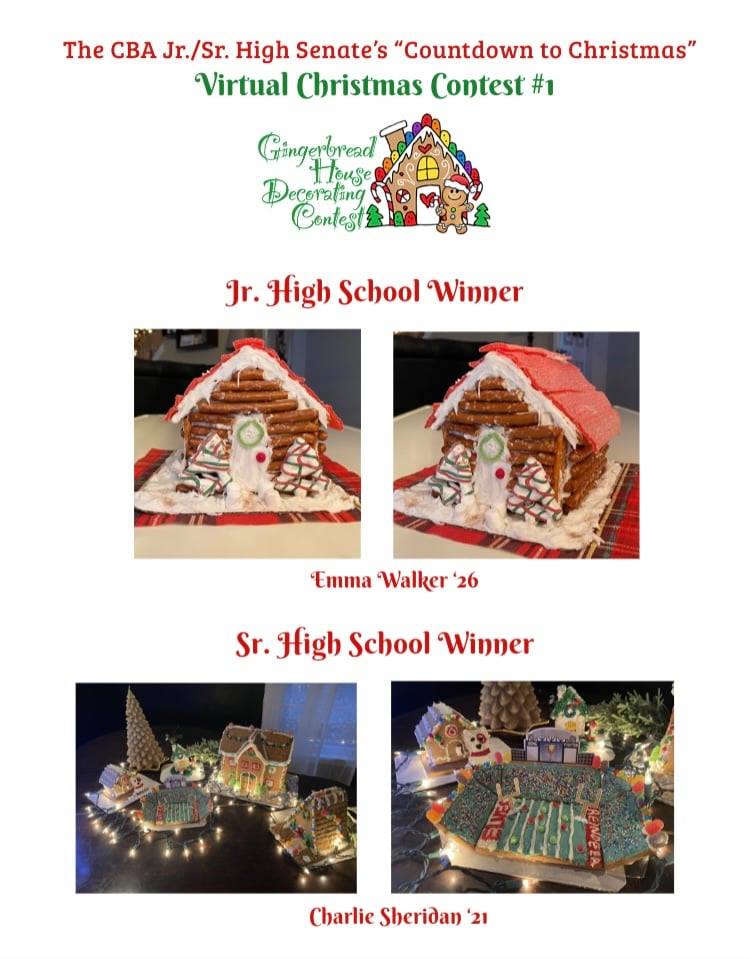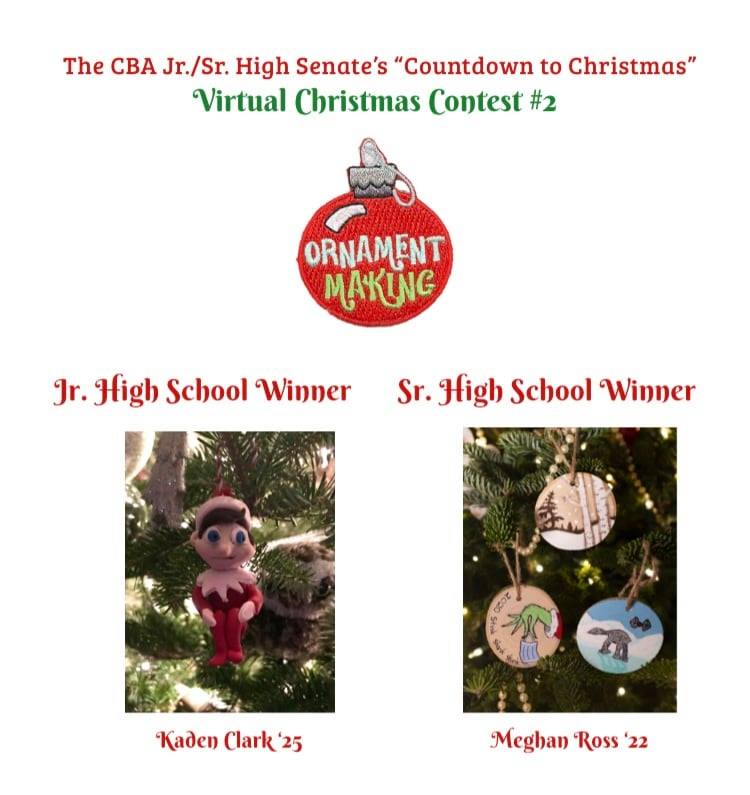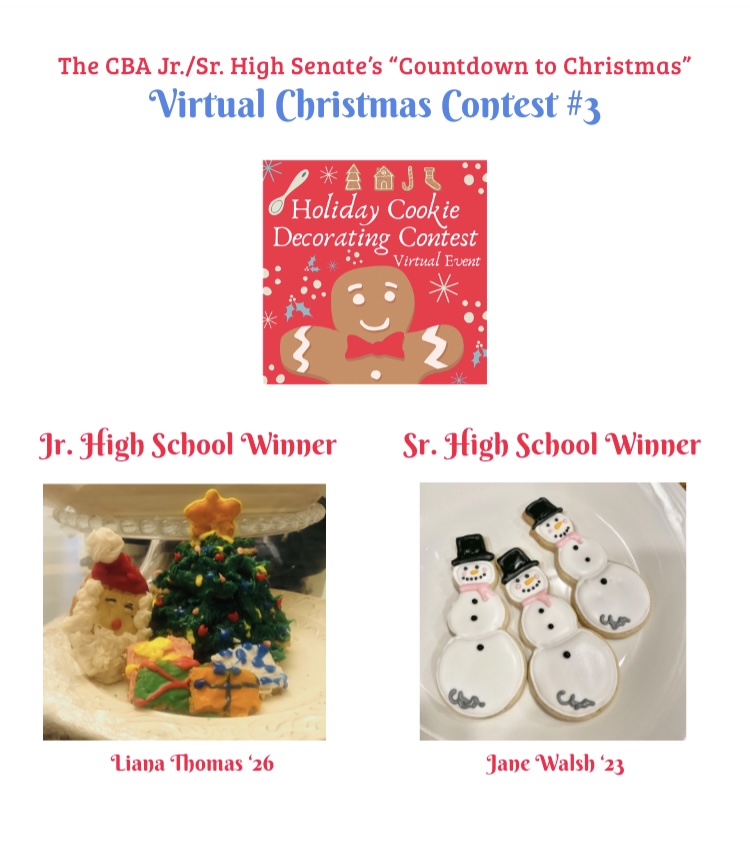 A Santa Scavenger hunt hosted by Peer Ministers Dec. 7-10, had students looking in every corner of the building, in vending machines, the chapel, the gym and Learning Commons just to name a few, trying to find the more than 600 small pictures of Santa that had been hidden. Students who found Santa brought them to homeroom, and the Jr. High and High School homerooms with the most collected Santas won. Ms. Cuomo's 8th graders won in the Junior High, while Mrs. O'Malley's and Ms. Kenefic's homerooms tied in the Senior High.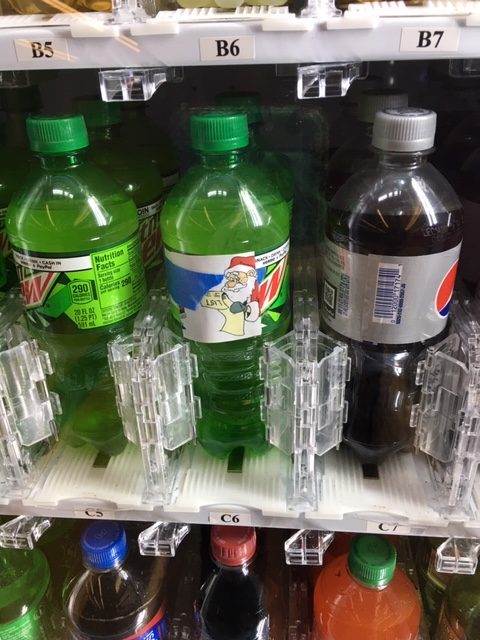 Students, faculty and staff were so generous donating items for the annual Christmas Drive, which this year benefitted children and their families at the Emmaus Ministry and the Northside CYO.
Forty-seven families (153 children) received gifts at Emmaus. A family with a two and a three-year old received a grill donated by Susan Major's Homeroom.  A soccer set and soccer balls went to a family with some older boys. A four-year old autistic boy was the recipient of a Crayola light board (from the Amazon wish list). And a family of boys who had been asking for Legos for months, got their wish.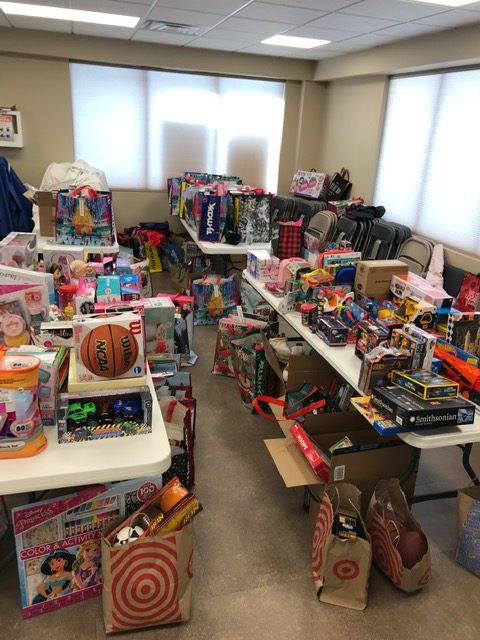 The Annual ADVENT ASSEMBLY (virtually) was held on Dec. 21 and Dec. 22, as our talented musicians were able to showcase their talents.  The music department also put together this full compilation of works from the students for the WINTER CONCERT.