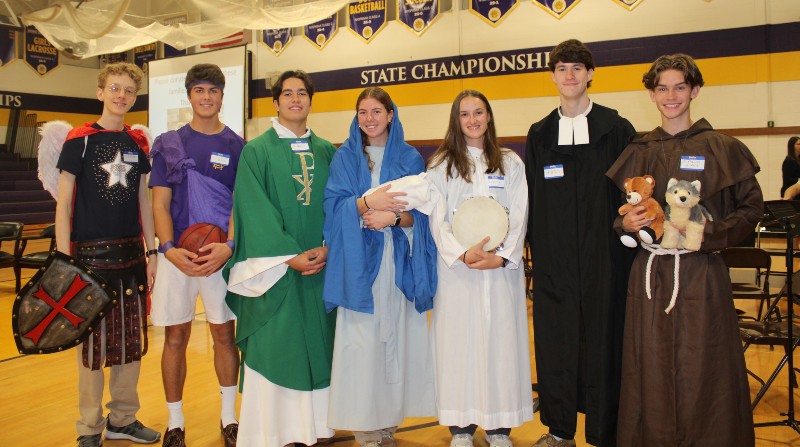 The CBA student body, staff and faculty joined Fr. Adam Rosinski, SJ Assistant Director of Novices at St. Andrew's Hall for All Saints Day Mass on Nov. 1.
"In the words of Pope Francis," said senior Mary Sullivan. "The Solemnity of All Saints confirms that we, too, can have a place with God, not because we are good, but because the sanctity of God has touched our life…We can compare the saints to the Church windows which allow light to enter in different shades of color. The saints are our brothers and sisters who have welcomed the light of God in their heart and have passed it on to the world, each according to his or her own hue. This is life's purpose: to enable God's light to pass through; it is the purpose of our life too."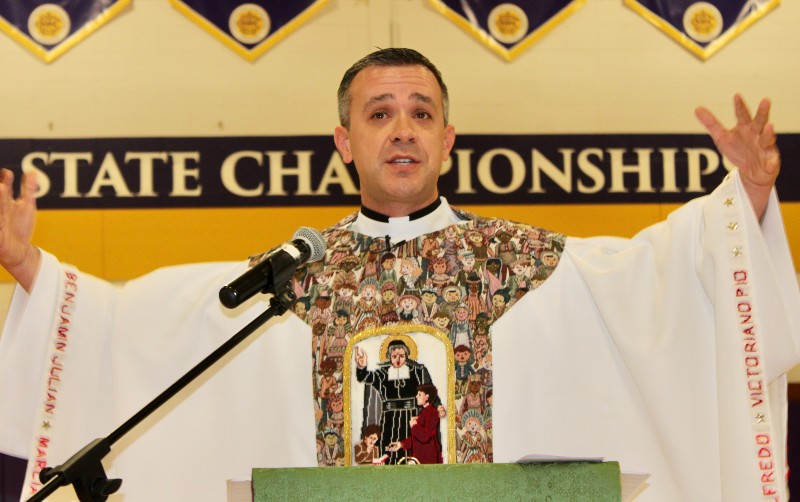 Many students participated in Mass including Erin Nardella, Tristan Korfonta, and Emily Ball who did the readings and Michael Menar & Sydney Lodato who delivered the general intercessions. Gift bearers, dressed up like Saints included: Finn Doyle (St. Michael); Matthew Craybas (St. Sebastien); Jack Griffith (St. Francis of Assisi); Erin Nardella (St. Mary); Tristan Korfonta (St. Patrick); Braeden Burns (St. La Salle); and Emily Ball (St. Cecilia).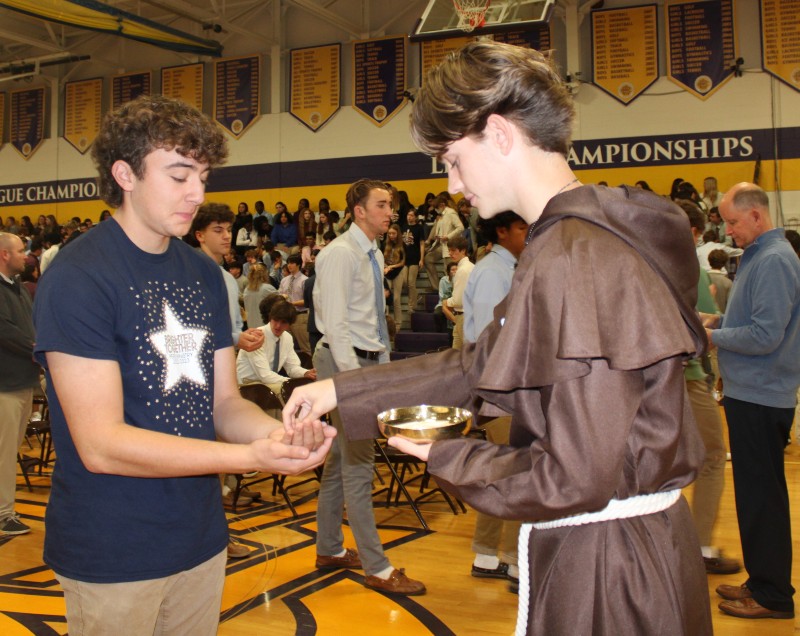 Instrumental and vocal soloists, including Matthew Craybas, Belle Polanco, Sofia Santa Ines, Keira Kennedy, Alexa Greenwood, Jaden Sistrunk, Emily Ball, the Advanced Chamber Ensemble and members of the Select Chorus, provided the music.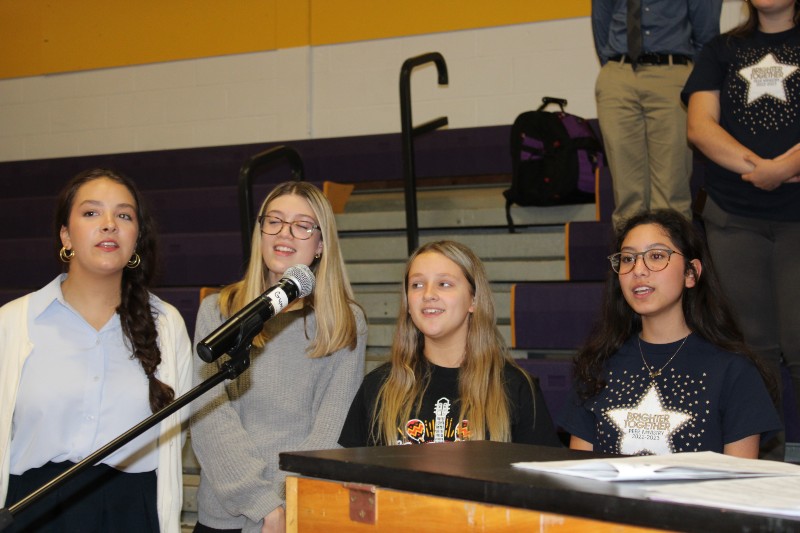 Brother Joseph Jozwiak commissioned 20 students to serve as Eucharistic Ministers for school liturgies. Those students include: Billy Assaf, Emily Ball, Elena Chiodi, Sophie Chmelicek, Julia DeBottis, Josie DePalma, Jackie Duteau, Sofia Finn, Connor Marko, Joseph McMahon, Michael Menar, Zach Mulhern, Ally Roueche, Liam Rupprecht, Sofia Santa Ines, Joey Sayles, Abby Uryniak, Jerry Vielhauer, Ella Zaryski, Lauren Zollo.