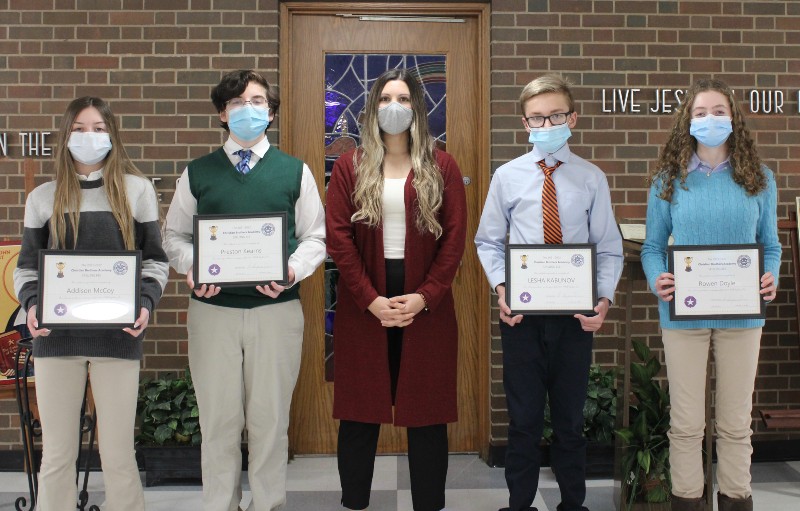 Pictured (l-r): Addison McCoy, Preston Kearns, 8th grade English teacher Julie Cuomo '15, Lesha Kabunov, and Rowan Doyle.
CBA held its in-house spelling bee on Dec. 20.  The top four spellers in the junior high were eighth graders Preston Kearns, Rowan Doyle, Addison McCoy and Lesha Kabunov. 
The students represented CBA on Saturday, Jan. 22 at the regional level competition of the Scripps National Spelling Bee sponsored by the Post Standard. Over 150 area spellers competed.