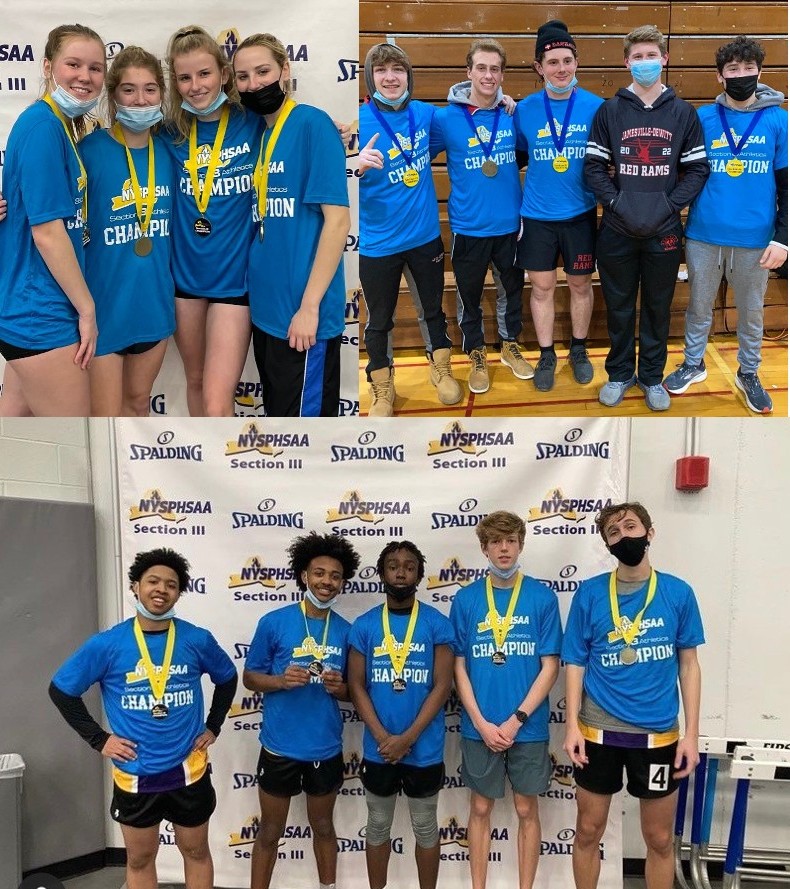 It was a championship Saturday for members of the boys and girls indoor track team and the wrestling team, all claiming Sectional banners on Feb. 5.
Cooper Groat won the 1,000-meter Sectional Title, and joined Joel Gonzalez, Cam Smith, Darien Williams, and Chris Zajdel in winning the 4 x 200 meter Sectional Title. Williams, Zajdel and Groat will be racing at the State Qualifier.
On the girls side, Bella Cannizzo was the 1,500 Sectional Title winner, and joined Abby Nash, Ally Roueche and Grace Fletcher in winning the 4 x 800-meter Sectional Championship.
The CBA/JD wrestling team also captured a Sectional Title. Jerry Vielhauer won the 152-pound weight class. Other CBA student-athletes who were members of the team include Leo Tallarico, Ben Paul, Matthew Cooney and Andrew Cooney.