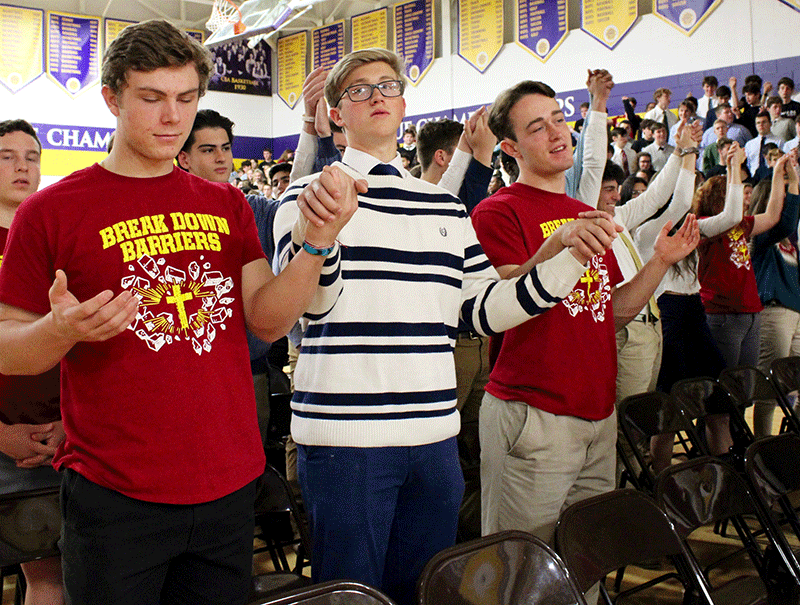 Pictured (l-r): Jack Szatkowski, Preston Taylor, and Jason Boule'
The CBA student body, staff and faculty joined Fr. Chris Ballard, pastor of Our Lady of Hope parish on the south side of Syracuse, to celebrate All Saints Mass on Friday, Nov. 1.
"In the words of Pope Francis," said senior Preston Taylor. "The Solemnity of All Saints confirms that we, too, can have a place with God, not because we are good, but because the sanctity of God has touched our life…We can compare the saints to the Church windows which allow light to enter in different shades of color. The saints are our brothers and sisters who have welcomed the light of God in their heart and have passed it on to the world, each according to his or her own hue. This is life's purpose: to enable God's light to pass through; it is the purpose of our life too."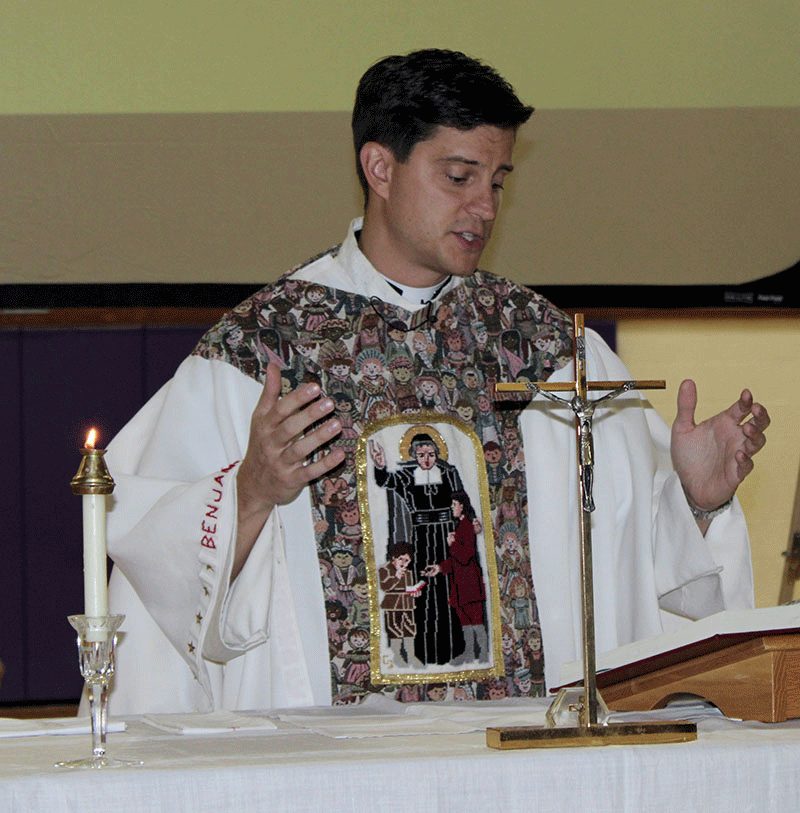 Father Chris Ballard
Many students participated in Mass including Jason Boule', Lizzie Lucas and Michael Berger who did the readings and Jack Szatkowski who delivered the general intercessions. Gift bearers were members of the Senate Executive Board including: Chris Catalano, Isaiah Lerch, Kennedy Gregory, Janelle Little, Dave Kenney, Shivam Nanavati, and Shruti Zirath.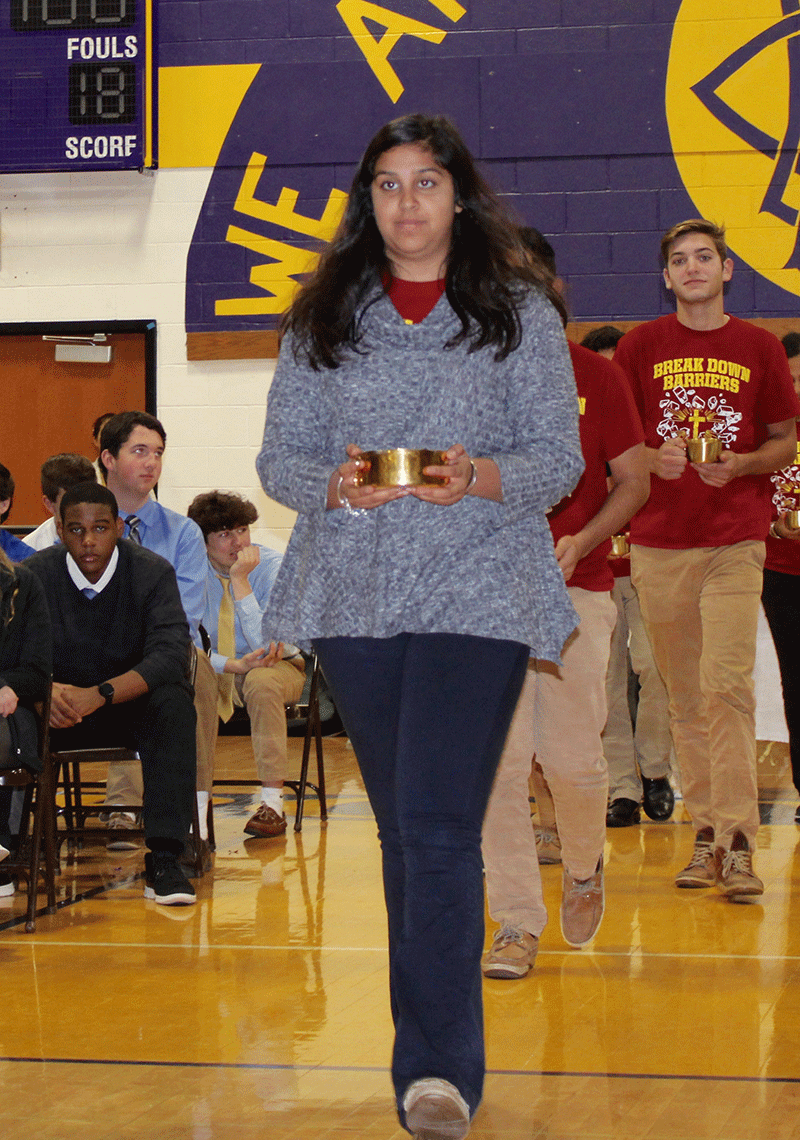 Shruti Zirath
The orchestra and the Jubilee Chorus, which includes both students and faculty, along with some instrumental and vocal soloists, provided the music for the Mass.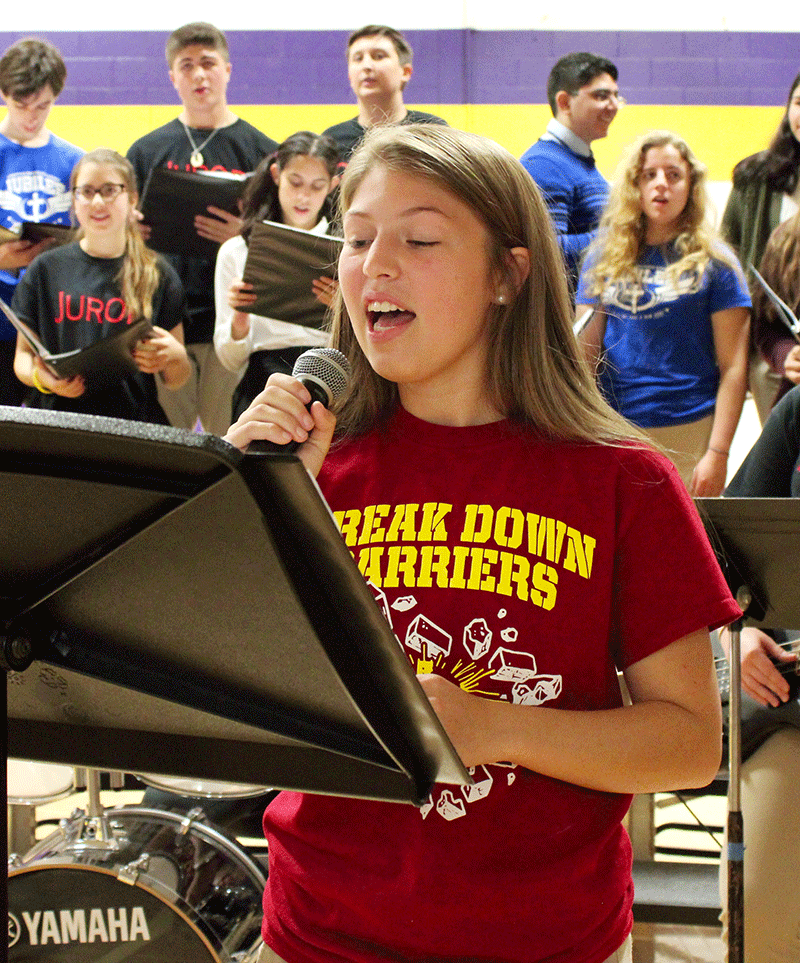 Kennedy Gregory
President Brother Joseph Jozwiak commissioned sixteen students to serve as Eucharistic Ministers for school liturgies. Those students include: Chris Catalano, Christie Colson, Katelyn Courcy, McKenna Dalton, Claire DeMore, Jack Fallon, Josie George, Kennedy Gregory, Julia Griffith, Quinn Horan, Abby Hulslander, Emma Infanti, Kate Janczyk, Jillianne Junio, Annie Kilmartin, Corinne Kleiner, Emma Mulherin, Kathryn Nardella, Kate Schultz, Riley Taylor, and Michael Taylor.

For additional photos, visit our Facebook page at:
https://www.facebook.com/cbasyracuse/