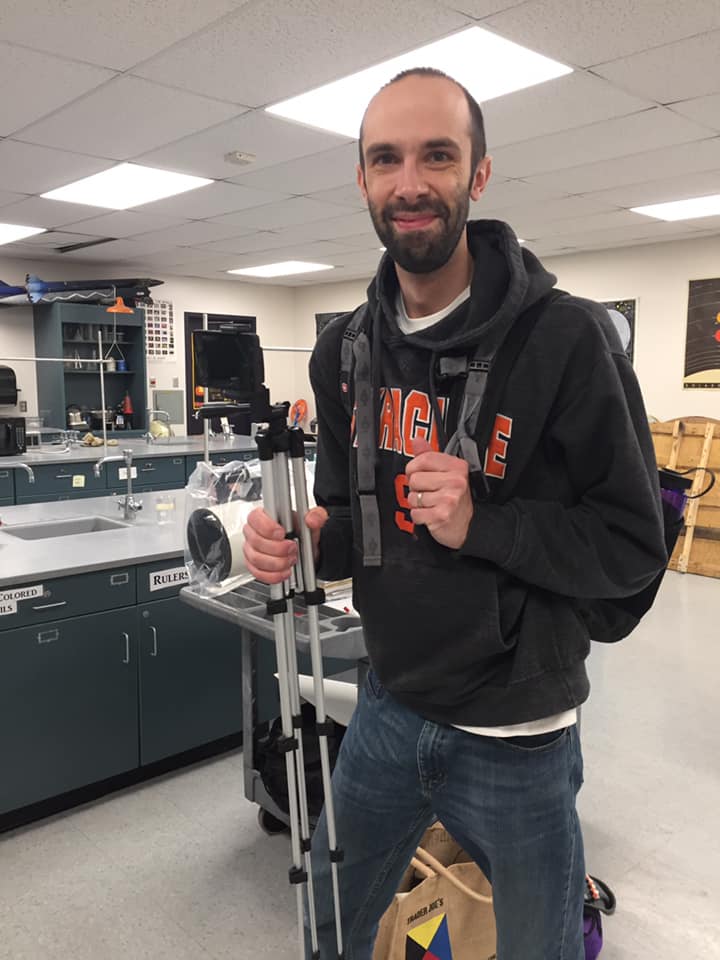 Distance learning hasn't kept the CBA community from being apart. The school has certainly remained connected through this pandemic by prayer, learning, and our digital world.
Each morning senior Matthew Doane (along with his younger siblings) has delivered the daily prayer. The prayer is written by various students and videoed by senior Janelle Little.
Prayers March 30-April 3: https://drive.google.com/drive/folders/12LyBy6Wpgi4Td6mXkFfN85HSck0h-ytP?usp=sharing
Prayers March 23-27: https://drive.google.com/drive/folders/18VnPc4vCtNbSAnTByYZL5NGfwC3n0p5?usp=sharing
Prayers March 18-20:
https://drive.google.com/drive/folders/18VnPc4vCtNbSAnTByYZL5NGfwC3n0p5?usp=sharing
CBA teachers have stepped outside of the box, and continued to offer a quality education, by coming up with unique lesson plans.
Physical Education Teacher Bob Bewley taught his students how to juggle: https://youtu.be/L-1lgunimlQ
Science teacher Luke Ribaudo took his students on a field trip: https://www.youtube.com/watch?v=e_rzOy6krbc&feature=youtu.be
English teacher Emily Paccia starts all of her classes with a video asking the students to answer a trivia question. To celebrate Music Appreciation week, she put this video together for her students to "Name That Tune."
https://drive.google.com/file/d/1qaoRAH4e5C1PE7k6nhImbMusXM6nJpC/view?ts=5e7cdb00
In Vivanne Saba's Spanish IV classes, the students studied a unit on the environment ("El medio ambiente"). She sent students two related videos in Spanish, one of which teaches children through songs about what they can do to protect the world that they live in. She asked the students to memorize one of the songs and to email her a voice recording of the song.
Here's what junior Rena Steele came up with:
https://drive.google.com/file/d/1UpRXUtcrQXufPytJpkZCp2i_XpJz4189/view?ts=5e742441
And our teachers are giving back. In between preparing lesson plans, engineering and physics teacher Griffin Harmon made face shields: https://www.youtube.com/watch?v=Ei2fn_Duo0Q
Although the students weren't physically in the building, Music Appreciation Week went on without missing a beat, as the school celebrated our talented faculty and teens March 23-27.
https://youtu.be/ifaExUapqdY
Students took a break from learning on Monday, March 30 for Lasallian Digital Retreat Day. Students disconnected from their computers and reconnected to the five core Lasallian Principles of: Faith In the Presence of God, Respect All Persons, Inclusive Community, Quality Education, and Concern For The Poor And Social Justice. Students were given various activities to complete.
Here are a few:
Respect For All Persons-The neighborhood where seventh grader Nick Newman and his sister Kayla (ninth grade) live, has a number of elderly people. The Newmans thought that painting a message from God on a bay window would help seniors remain hopeful during this crisis.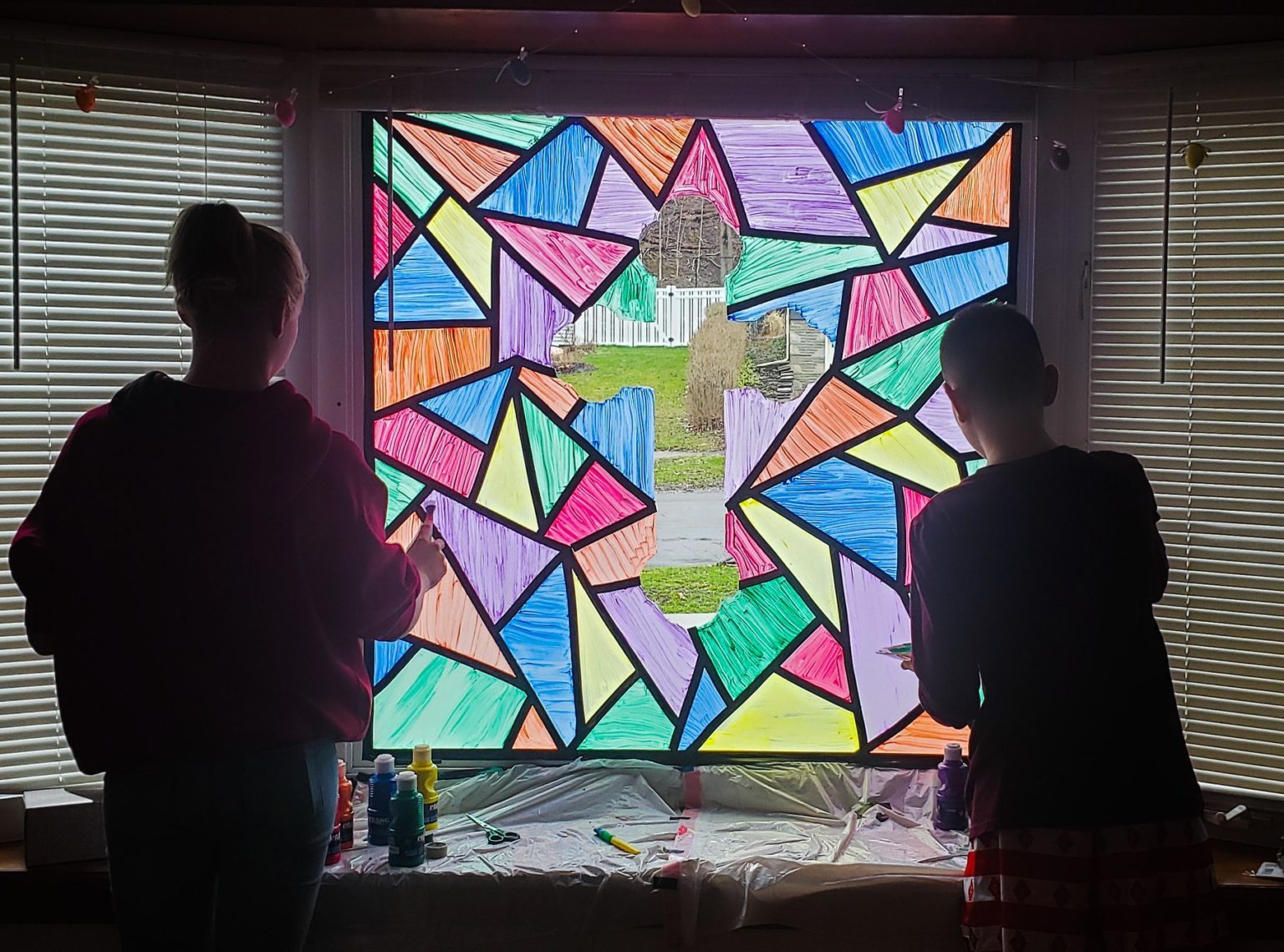 Quality Education- This core principle is expressed through the Lasallian ideal: "Teaching Minds and Touching Hearts. Tenth grader Payton Taffner, and her mom Kim, played a game of scrabble.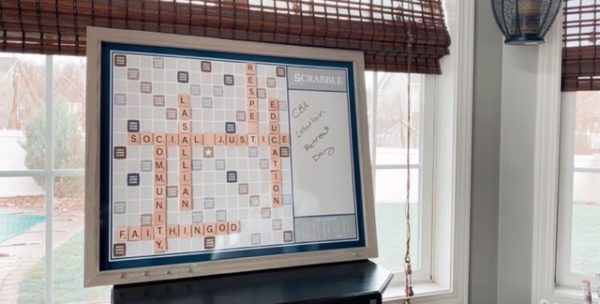 Concern For The Poor And Social Justice. Eighth grader Joey Sayles and his family ordered deli platters from a local restaurant and dropped them off at the Oneida Healthcare Center for the staff that is working so hard to battle this virus! They ended the day going through Joey's closet and pulling out many things that he could donate to a local school that is always looking for quality kids' clothing.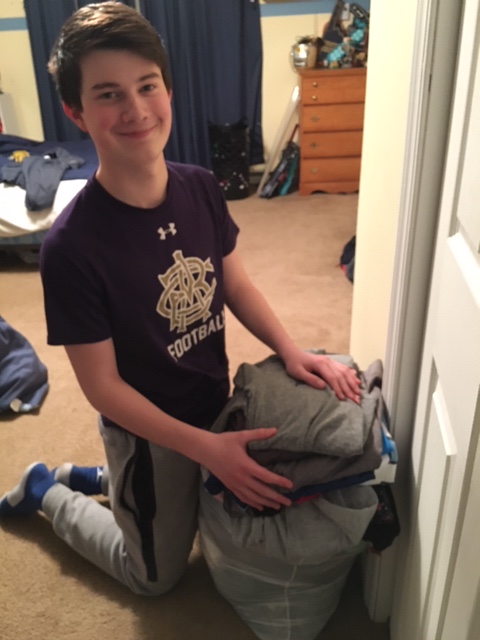 Faith In The Presence of God. Senior Lizzie Lucas took a nature walk (unplugged from music) on the beach in Florida.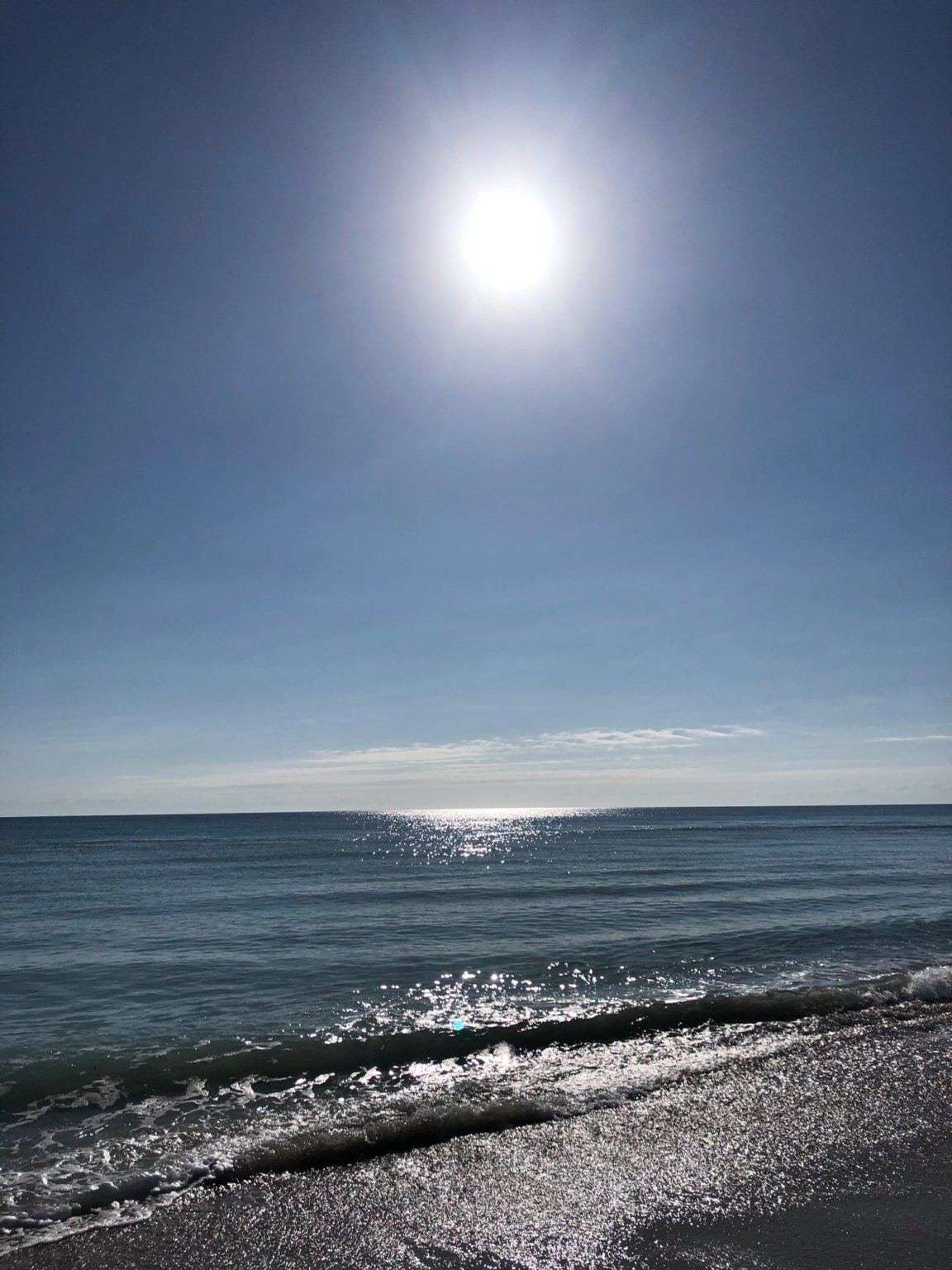 Social distancing at its best. Members of the girls lacrosse team showed off their stick skills in this fun video.