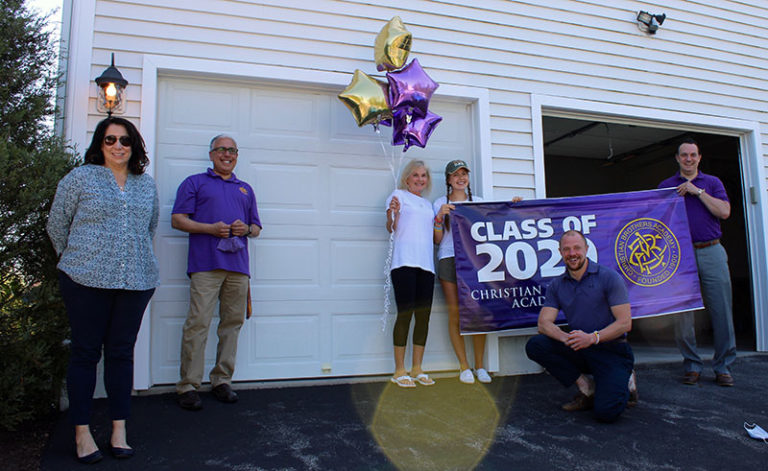 Pictured (front): Chris Dopkowski. Standing (l-r): Kathleen Hanson, Steve Garraffo, Deborah Lucas, Lizzie Lucas and Principal Matt Keough.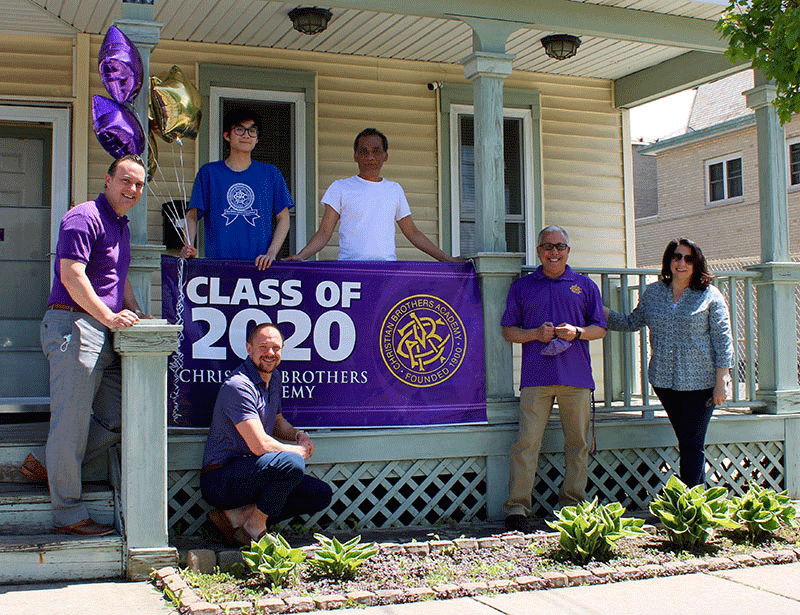 Pictured front: Chris Dopkowski. Standing (l-r): Matt Keough, Theinan Tran, Tran, Steve Garraffo and Kathleen Hanson.
On Friday morning, Principal Matt Keough, Assistant Principal for Academics Steve Garraffo and Counselors Kathleen Hanson and Chris Dopkowski made a surprise visit to the homes of Elizabeth Lucas and Thienan Tran to announce that they have been named the Valedictorian and Salutatorian, respectively of the Class of 2020.
Lucas, the daughter of the late Geoffrey and Deborah Lucas of Oneida, will attend the University of Notre Dame and will study Preprofessional Studies.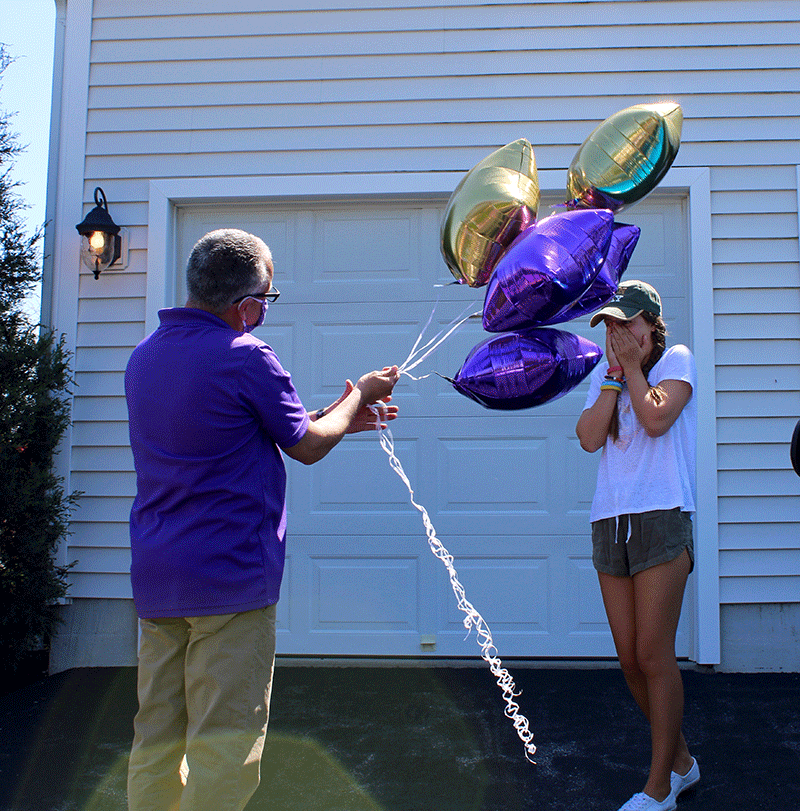 Tran, the son of Andy Tran and Dung Pham of Syracuse, will attend Boston University and will study Computer Science. Tran was also accepted to Stony Brook University, RPI, WPI, RIT, New York University, University of Michigan, and University of Virginia.