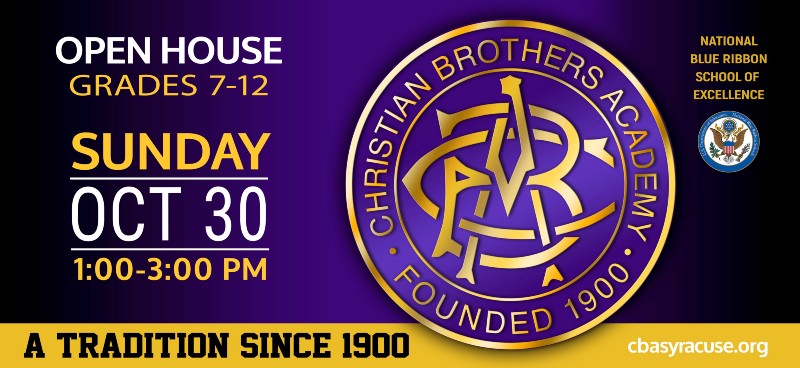 Once a year, we welcome prospective students and families to experience our beautiful campus inside and out at Open House!!!
Open House is a unique opportunity to converse with our dedicated faculty and staff, learn about our curriculum and extracurricular activities and speak with our students and parents. Members of our Guidance Office, Student Support Services and Finance Office are also on hand to answer your questions. See our Fine Arts Department in action and explore more of what our Lasallian education is all about. Tours of the school will be led by CBA student volunteers.
Are you a history buff? An avid scientist? A dedicated volunteer? An athlete? A violinist? An actor? Want to get involved in many activities and find new interests?
Or all the above?
As our Open House theme states:
Take A Closer Look At CBA on Sunday, Oct. 30 from 1:00 p.m.-3:00 p.m.
We can't wait to meet you!!
Important Dates To Remember
Open House-Sunday, Oct. 30 (1:00 p.m.-3:00 p.m.)
Entrance Exams For Students Entering 7 & 9 Grade for Fall 2023-Nov. 5 or Nov. 19 (8:00 a.m.)-Choose one
Application Deadline-Friday, Dec. 9
Letters of Decision Mailed-Friday, Jan. 6