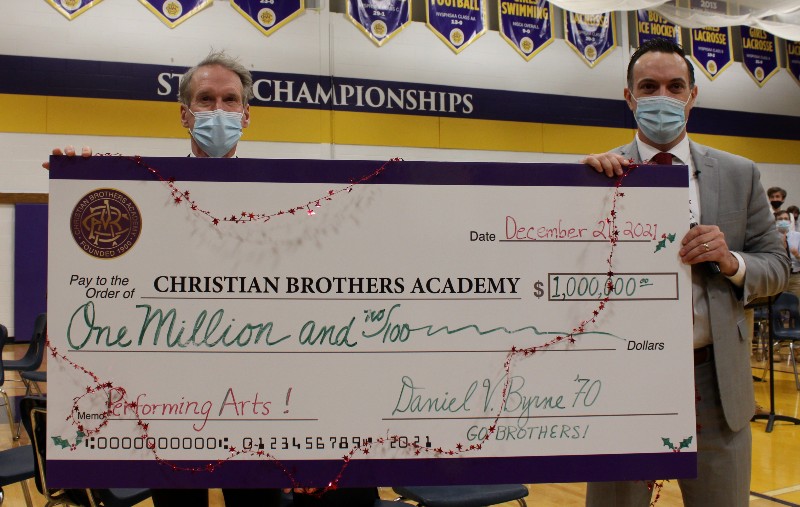 Dan Byrne '70 and President Matt Keough
CBA alumnus, Daniel V. Byrne, '70 announced on Tuesday, Dec. 21 that he is donating $1 million dollars as the lead gift to create a home for the performing arts at the school. The new home will be designed within the footprint of a large group instruction room, transforming it into a "black box" type theater.
The announcement came during the school's Advent assembly in front of students, faculty, and staff.  Members of the Byrne family were in attendance for the announcement.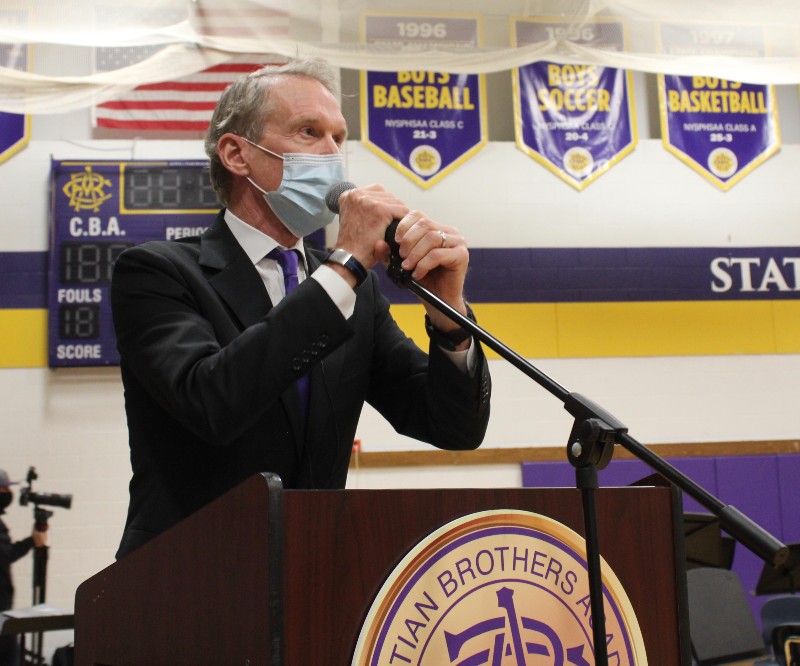 "What greater experience can a human being have than to belong to a family or a community," Byrne said. "In this spirit I am honored to have the opportunity to provide the lead $1 million gift for a new performing arts facility at my Alma Mater CBA Syracuse. Let the show begin!"
A dedicated performing arts facility is a high priority need at CBA. The space would complete the campus and would serve a broad spectrum of students across curriculums. Performing arts professionals, faculty, and skilled facilities experts, will compose a steering committee which will work to envision the new space and bring it to life.
"Lives are transformed when young people discover and develop their passion through the help of a community of supporters," President Matt Keough said. "The opportunity of transformation through the arts will take on new life at CBA thanks to the generosity of Mr. Byrne. He is a remarkable individual with a true love for impacting the lives of young people."
Byrne's gift will be the third largest single gift in the school's 121-year history. 
A CBA distinguished alumnus from the 2013 inaugural class, Byrne is a lifelong entrepreneur who was successful in the specialty gases arena early in his career. He is a graduate of Tufts University and he, and his wife, Cristine DeMaio, live in Seattle, WA. He is an avid skier and likes to bike and hike.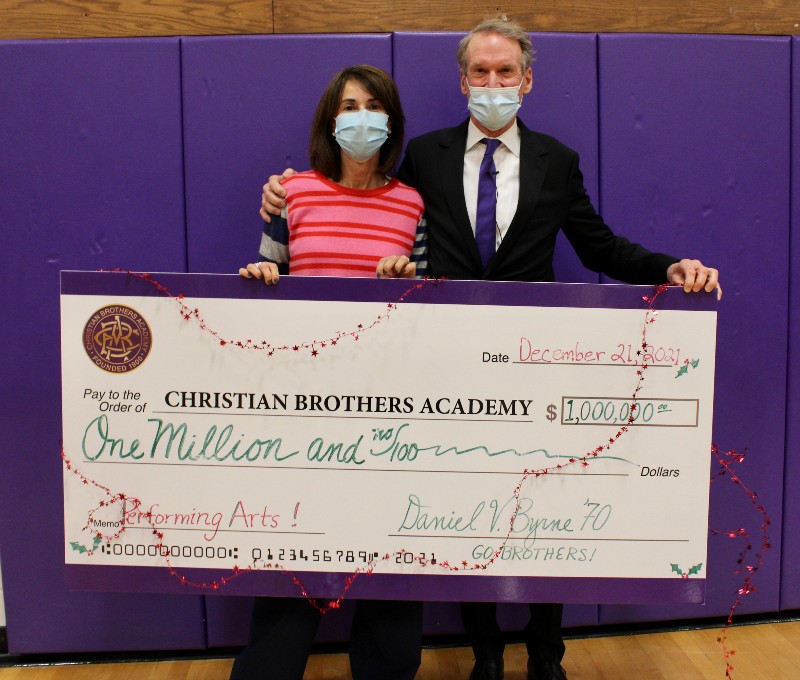 Dan Byrne and his wife, Cristine J. DeMaio.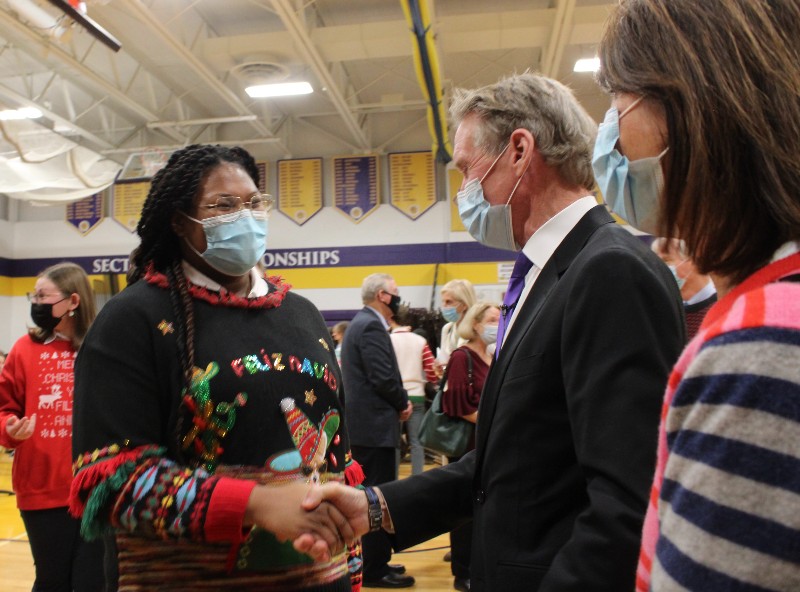 Senior Victoria Beard thanks Dan Byrne for his generous donation.