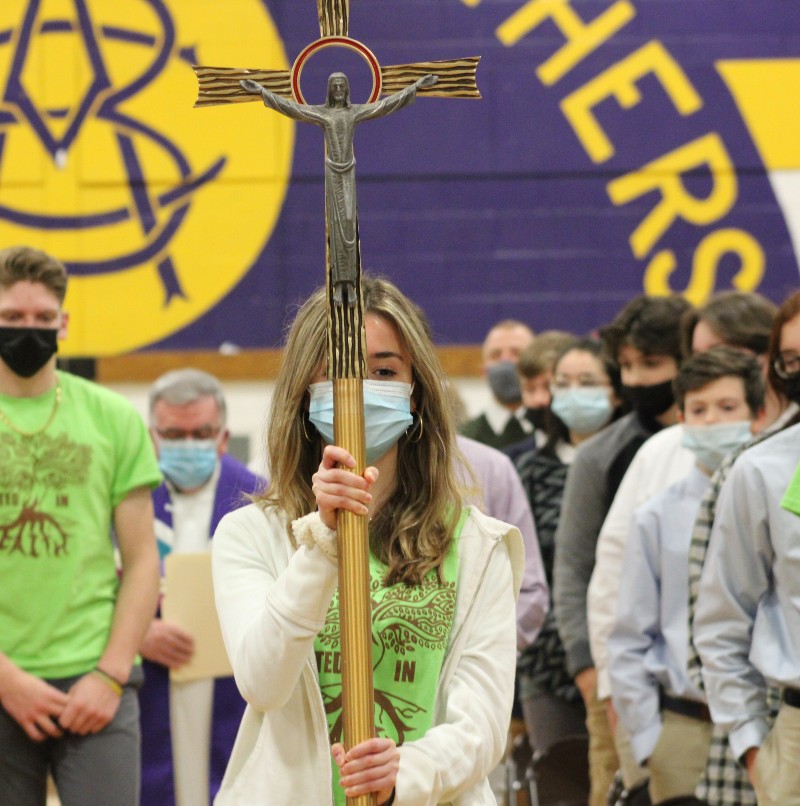 CBA celebrated the Feast of the Immaculate Conception on Wednesday, Dec. 8.
"Many Catholics are confused about this Holy Day," said Christina Falasco in the Call to Worship. "Today's feast celebrates the fact that Mary was chosen from the moment of her own conception in the womb of her mother, Anne, to be the mother of Jesus. God chose Mary and never let original sin touch her soul. Our founder, St. John Baptist de La Salle, entrusted the care of the young Institute to her care as "Mother and Queen of our schools." As you listen to the readings today, be attentive to Mary's response to God and how she rejoiced in being one of Gods' chosen ones. What is your own response to God?"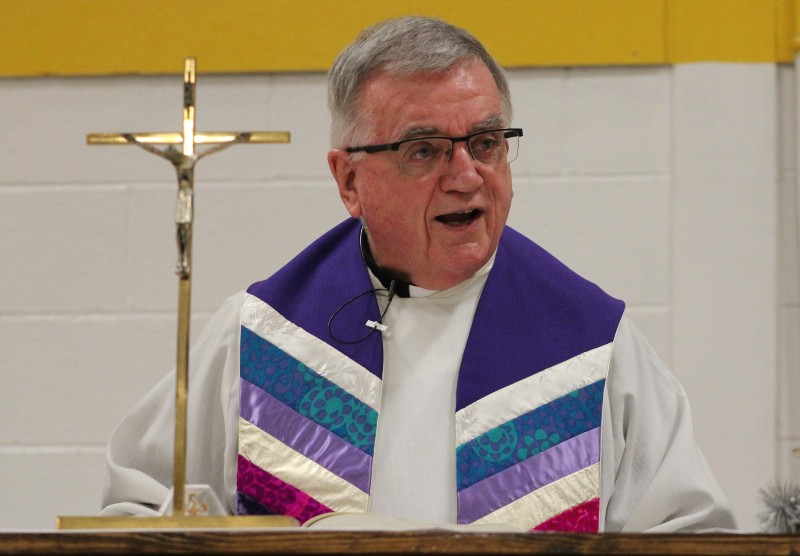 Fr. Don Kirby, S.J. the Religious Superior of the Jesuit community at Le Moyne College was the celebrant.  Nate Vault and Chris O'Connor were altar servers. Jackson Marko, Joey Salvador, and Lily Genecco did the readings, and Delaney Hayden, Preston Kearns, and Andrew Schaefer read the intercessory prayers. Cross Bearer was Izzy D'Ambrosio, and gift bearers were Mary Nolan, Mary Sullivan, and Mary Paul.
Karly Glavin, Tony Zarella, Matthew Craybas, Alex Burnett, Emily Ball and Grey Blake  provided the music.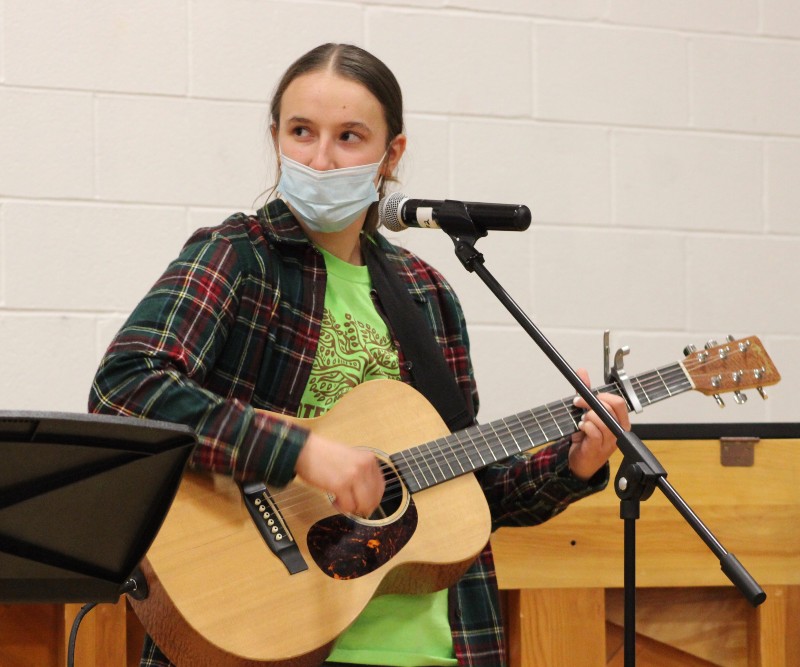 Seniors sat with their seventh grade buddies.