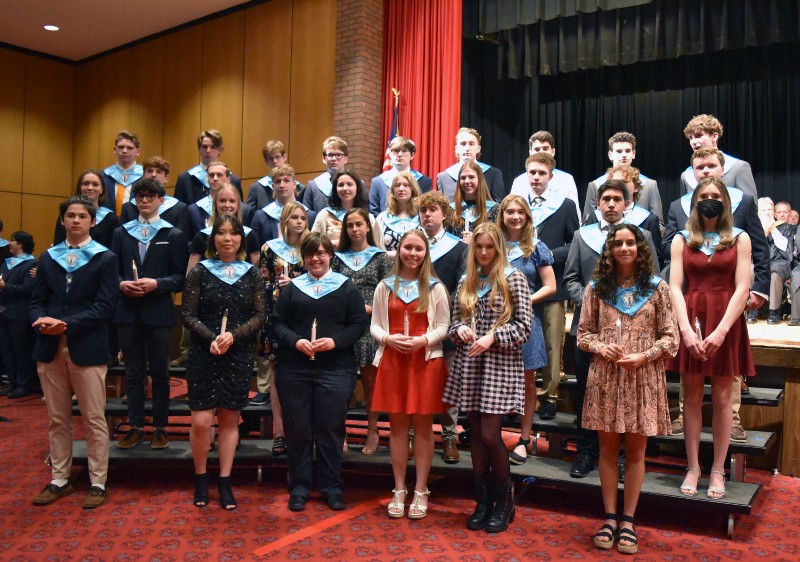 CBA held its annual Scholastic Honors Night at Temple Adath Yeshurun on March 31 to honor students who have exhibited academic excellence. During the evening, students in grades 9-12 who achieved High Honors and Honors during the first semester of the 2021-22 academic year were recognized with certificates of achievement, as parents, faculty and friends applauded their success. Eighty-two new students were inducted into the Brother Adolphus Chapter of the National Honor Society with a candle lighting ceremony outlining the characteristics of NHS members.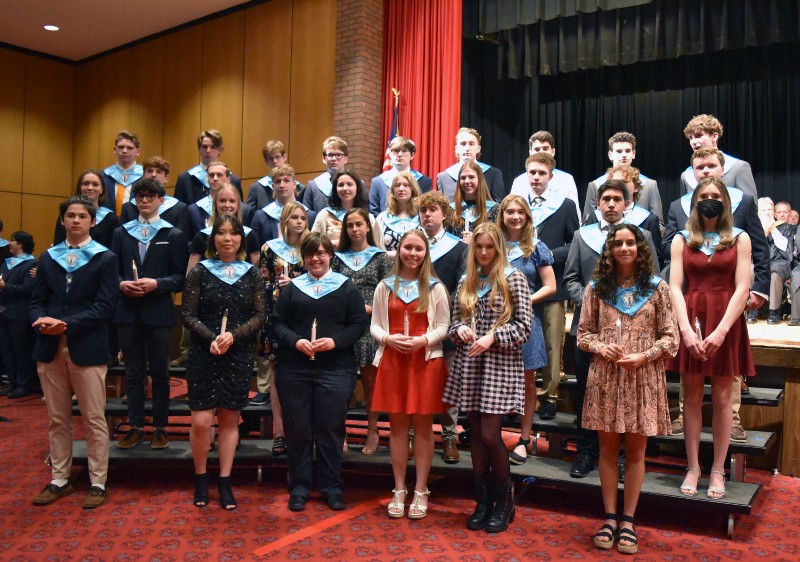 This year's inductees include: Daniel Anderson, Emily Ball, Amelia Bonacci, Gracie Britton, Bruce Broadwell, Georgia Brown, Braeden Burns, Talia Cannizzo, Maria Canzano, Benjamin Carrick, Riley Carroll, Katherine Caruth, Grace Catalano, Elena Chiodi, Emilia Colabello, Avery Costello, Matthew Craybas, Julia Dalton, Luke DeLorenzo, Thomas DiMento, Finn Doyle, Jacqueline Duteau, Victoria English, Nicholas Evans, Emma Franchini, Jack Griffith, Nolan Hammerschmidt, William Harrigan, Ayden Hickey, Claire Hulslander, Bao Huynh, Emily Jones, Hana Kang, Anna Kelley, Mark Khairallah, Mia Kirch, Micah Kluesner, Andreas Koch, Sravan Kodali, Tristan Korfonta, Ethan Krupa, Samuel Kuehner, Thomas Leskoske, Madeline Massa, Joseph Matt III, Michael Menar, Andrew Milac, Ryan Mulhern, Zachary Mulhern, Erin Nardella, Roy Nasr, Mary Nolan, Joseph Papa, Anna Pedone, Sam Petragnani, Tray Robinson, India Roopnarine, Liam Rose, Alexandra Roueche, Logan Roueche, Blake Savage, Mia Schimpff, Cyann Stephens, Luke Sullivan, Mary Sullivan, Leonardo Tallarico, Kennedy Twarozek, Katherine Uryniak, William VanderMeer, Nathan Vault, Gerald Vielhauer, Giselle Vlassis, Lukas Ward, Ingrid Watson, Finnegan Wheeler, Cameron Williamson, Sigourney Wilson, Christina Wojtowycz, Max Wysocki, James Yetmig, Sara Zdep, Emily Ziemba.
Several other special awards highlighted the evening. Michael McMahon was recognized for being a National Merit Semifinalist, while Christina Falasco, Logan McDougla, and Gehrig Snyder were recognized for being named National Merit Commended Students.
In addition, students received awards from various colleges and universities for outstanding achievements.
The General Excellence Awards were presented to two students in each grad for outstanding academic achievement. Honorees were:
Class of 2022 Awarded to: Michael McMahon
Next In Merit: Emma Piraino
Class of 2023 Awarded to: Blake Savage
Next In Merit: Finn Doyle
Class of 2024 Awarded to: Joseph McMahon
Next In Merit: Quinnton Wimmer
Class of 2025 Awarded to: Josephine Lachut
Next In Merit: Mia Arcuri
The 2021-22 Distinguished Lasallian Educator of the year was presented to Dr. Lynn Infanti.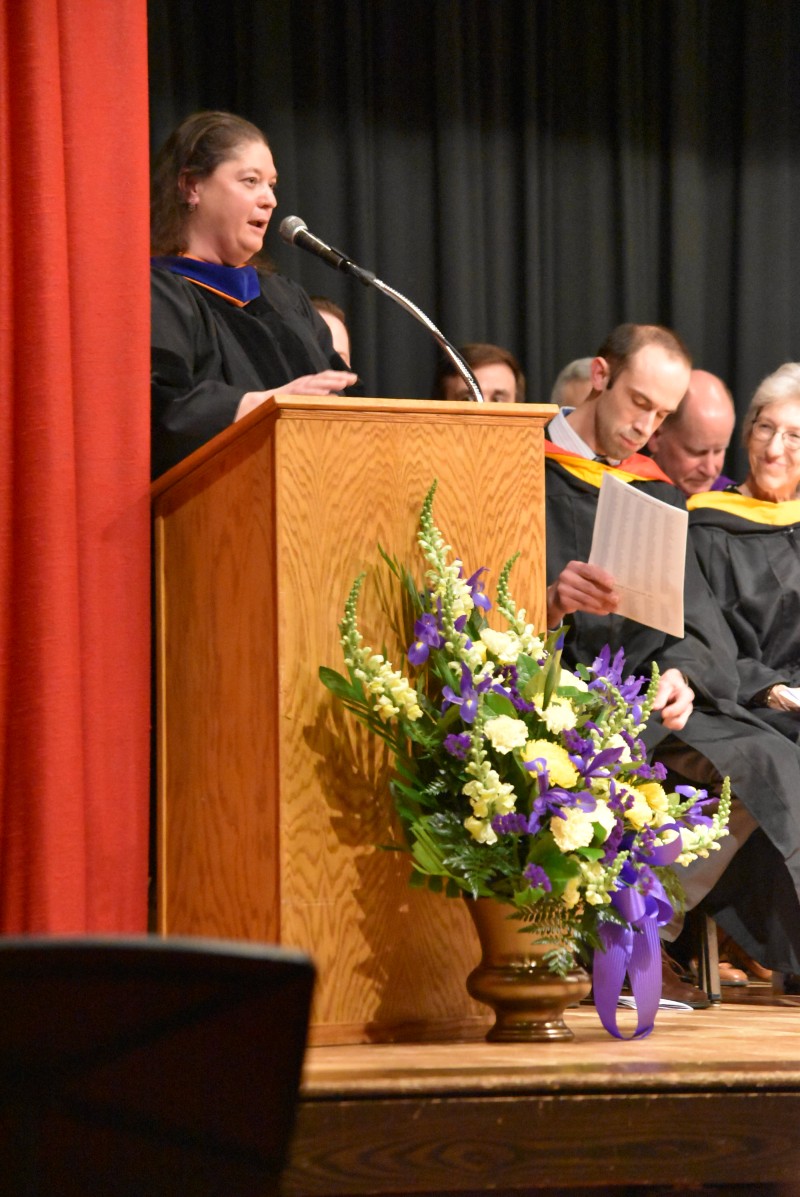 For Additional Photos, Like Us On Facebook: https://www.facebook.com/cbasyracuse