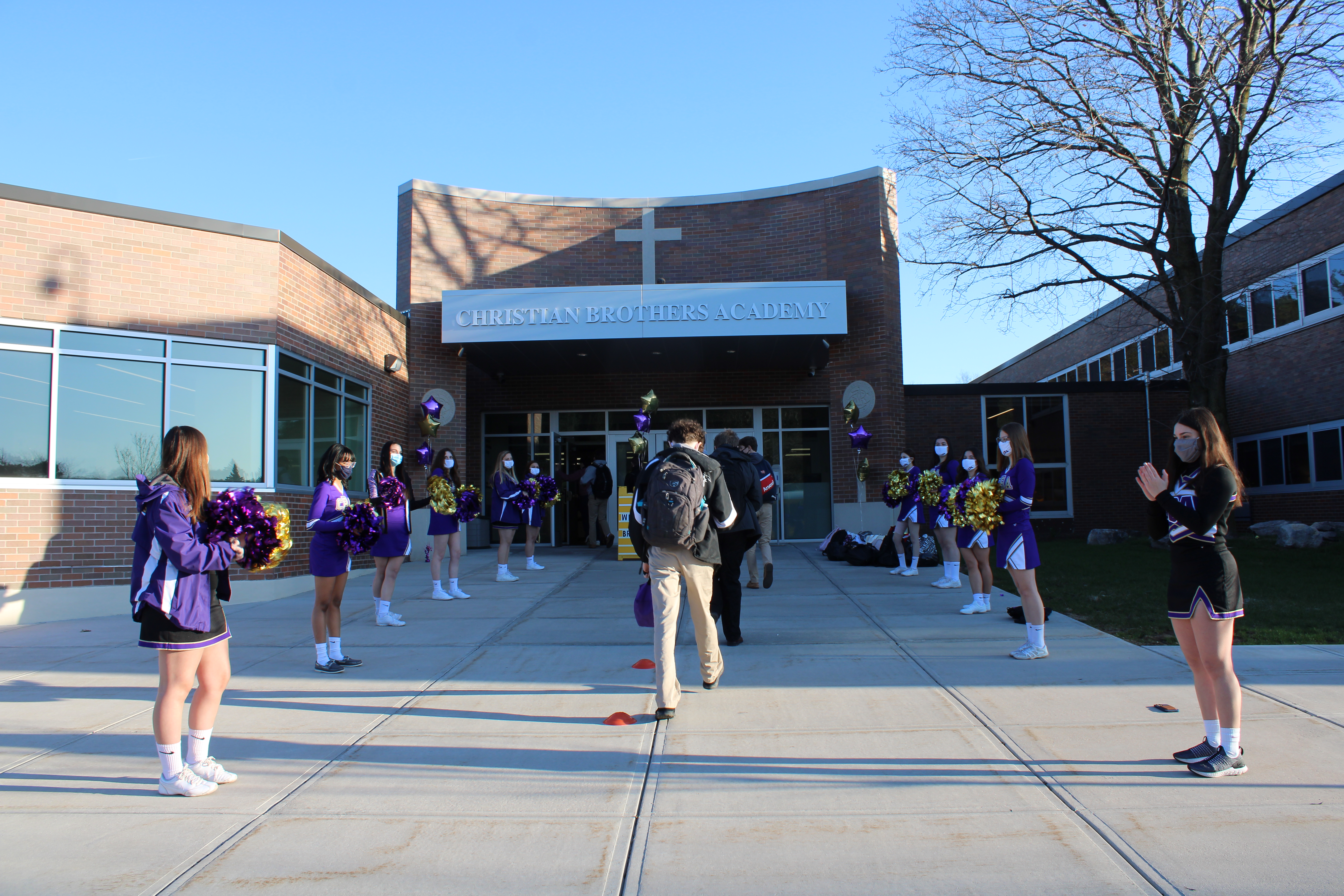 It was a day that the CBA community has been waiting for a long time. On Tuesday, April 6, more than 700 students returned to school for the new five day in-person learning platform. It is the first time that the entire student body has been on campus since March 16, 2020, when schools closed down due to the Covid-19 pandemic.
Cheerleaders greeted students at each of the designated entrances, cheering them on as they made their way through the doors, prior to temperature checks. Homeroom was extended for 45 minutes as students listed to a welcome back address from President Matt Keough. https://www.youtube.com/watch?v=ji6IvglTcIo
Homeroom teachers showed their classrooms a safety protocol power point.
CBA has been operating on a hybrid schedule since September (some students chose 100 percent remote learning), with students attending in-person classes two-three times a week.