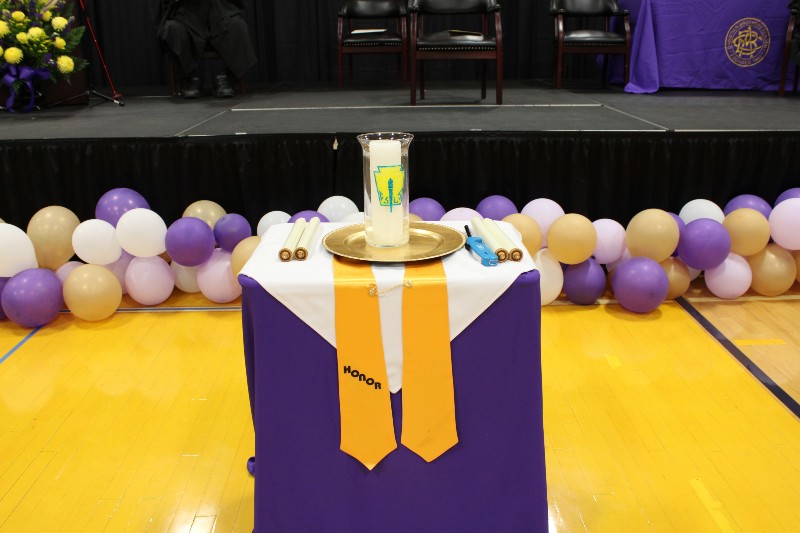 More than 150 students were inducted into the Brother Adolphus Chapter of the National Honor Society in two separate ceremonies for the Class of 2021 and the Class of 2022 on Thursday, April 22 in the John Lynch Gymnasium.
A candle lighting ceremony outlining the characteristics of NHS members, recognized students for their academic excellence. Fifty-six students received awards from various colleges and universities for outstanding achievements.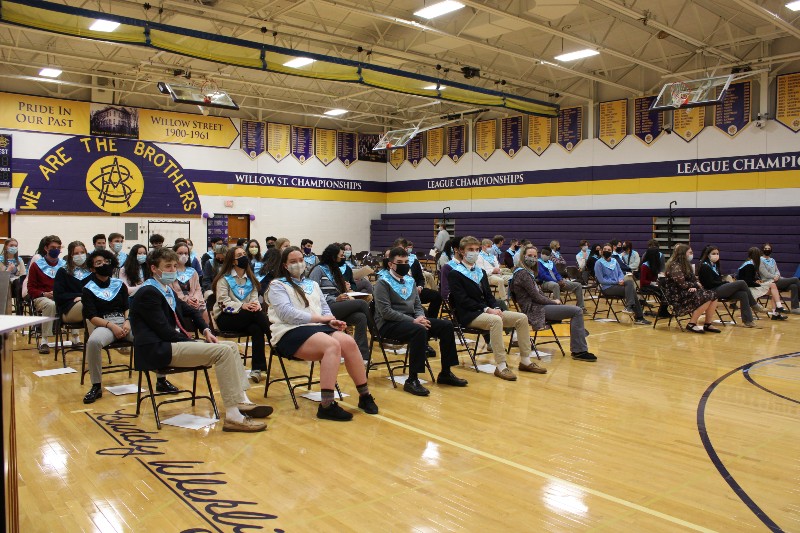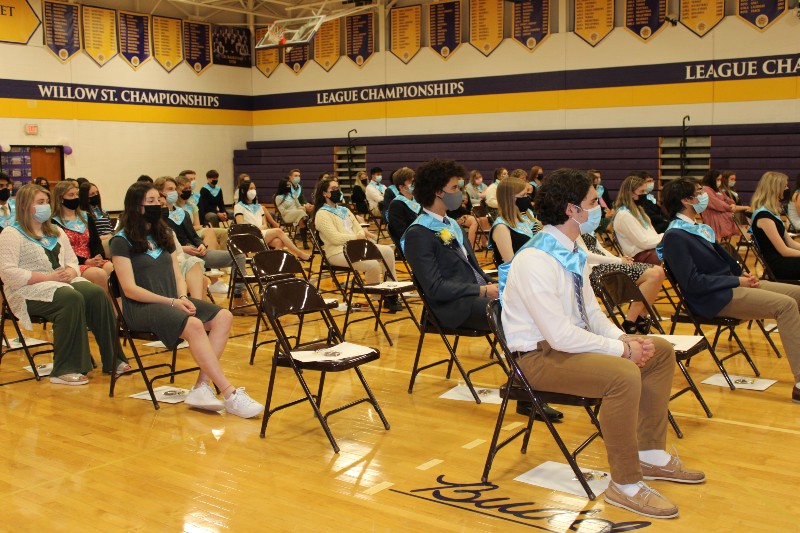 Rachel Farella, Abigail Greenfield, Michael Heyboer, Thomas Homik, Abby Kambhampaty, Rena Steele, Darien Tompkins were recognized for being named National Merit Commended Students.
The General Excellence Awards were presented to two students in each grade for outstanding academic achievement. Honorees were:
Class of 2021 Awarded to Rena Steele
Next In Merit: Abby Kambhampaty
Class of 2022 Awarded to: Michael McMahon
Next In Merit: Christina Falasco
Holly Dowd, Director of Enrollment Management was recognized as the 2020-21 Distinguished Lasallian Educator of the Year. English teacher Vicki Mannion, and Religion teacher Joe Assafwere recognized for their 25 years at CBA. Both received a rocking chair. The event was filmed so parents and family members could view at home.