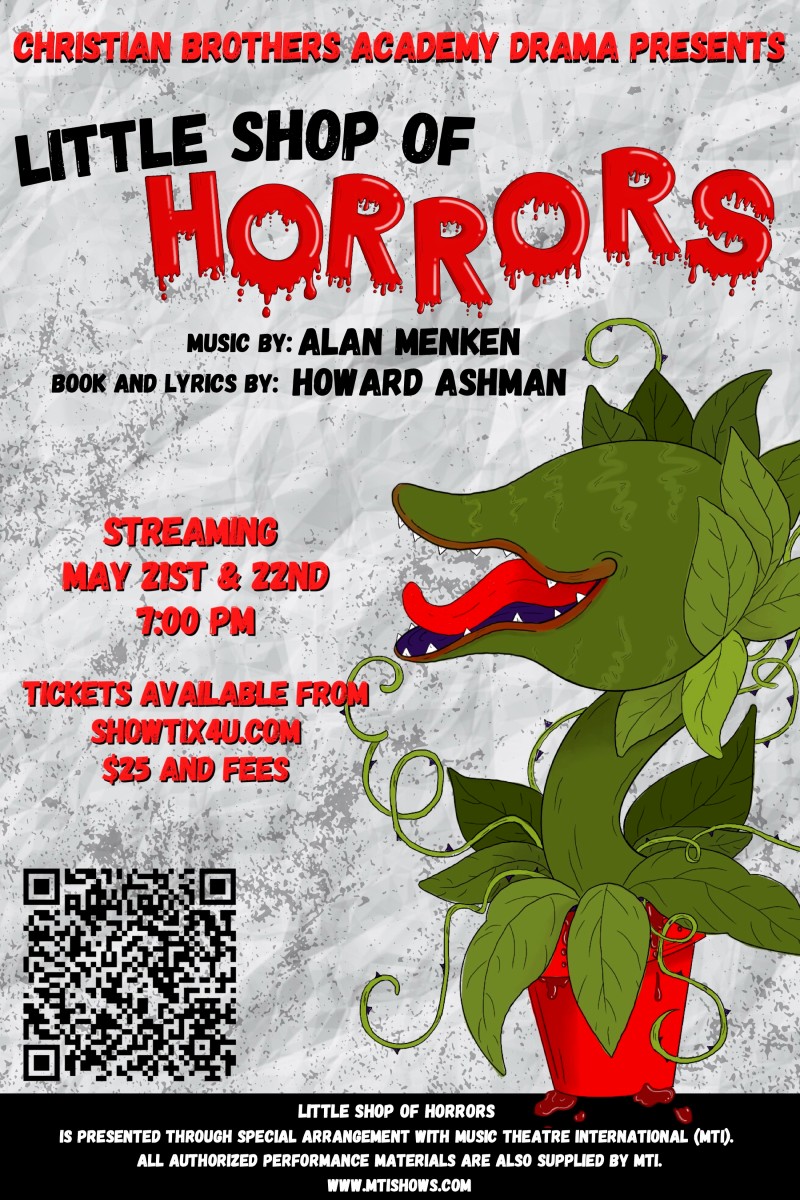 CBA's musical production of Little Shop of Horrors will be held as a streaming event at 7 p.m. on May 21st and May 22nd.
Little Shop of Horrors is a horror comedy rock musical with music by Alan Menken and lyrics and a book by Howard Ashman. The story follows a hapless florist shop worker who raises a plant that feeds on humans. The music, composed by Menken in the style of early 1960s rock and roll, doo-woop and early Motown, includes several well-known tunes, including the title song, "Skid Row (Downtown)", "Somewhere That's Green", and "Suddenly, Seymour".
The cast included: Alex Burnett, Emilee Edick, Matthew Carracioli, Luke DeLorenzo, Bryan Garlow, Abby Greenfield, Katrina Huynh, Sofia Santa Ines, Tyler Hailstork, Kennedy Gregory, Karly Glavin, Belle Polanco, Elena Kantor, Maddie Bartlett, Emma Brewster, Julia Fletcher, Caroline Silver, Olivia Davis, Remi Turner, and Caroline Dougherty. 
Tickets are available online through ShowTix4U at https://www.showtix4u.com/event-details/50337 or scan the QR code on the poster which will bring you directly to the ticket sales site. Digital tickets are $25 per link - each link can be viewed by one computer, so if you buy a link, everyone in your house can watch on the same screen. You can get creative with friends and neighbors, so while you cannot share a single link with multiple people, they can come together (in a pandemic friendly way) to watch the show.