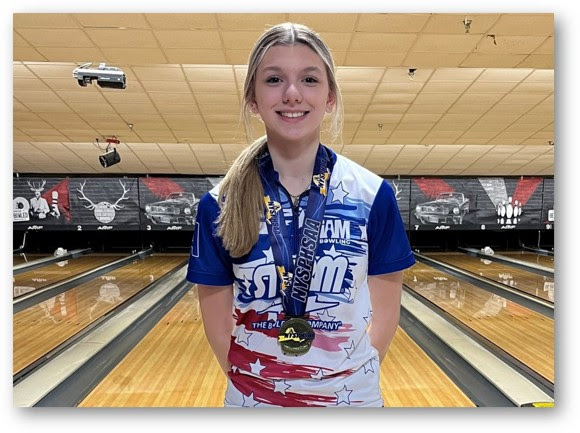 Sophomore Eliana Occhino captured the New York State Championship in girls bowling on Saturday, March 11.
Occhino took home the individual title by 38 pins and bowling a game-best 247. In each of her six sets, she bowled 200 or better.
This is the second year Occhino has been a part of a State Championship. Last year, she was a member of the Section III Composite Team that won the State Title.
In 2022, Occhino had the highest average score of any high school bowler in the country. She bowled an average of 236.13, the third best average of all time. Occhino has posted a perfect 300 game and two high series of over 800, and has been recognized in USA Today and several other publications.