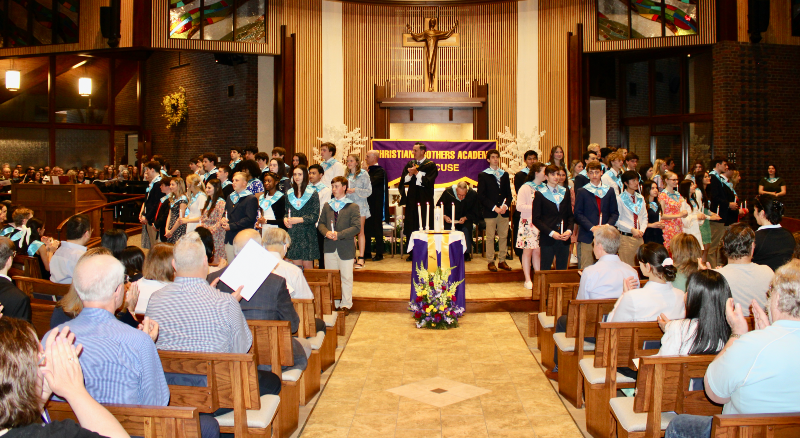 Christian Brothers Academy held its annual Scholastic Honors Night at Immaculate Conception Church in Fayetteville on April 13 to honor students who have exhibited academic excellence. During the evening, students in grades 9 through 12 who achieved High Honors and Honors during the first semester of the 2022-23 academic year were recognized with certificates of achievement, as parents, faculty and friends applauded their success. new students were inducted into the Brother Adolphus Chapter of the National Honor Society with a candle lighting ceremony outlining the characteristics of NHS members.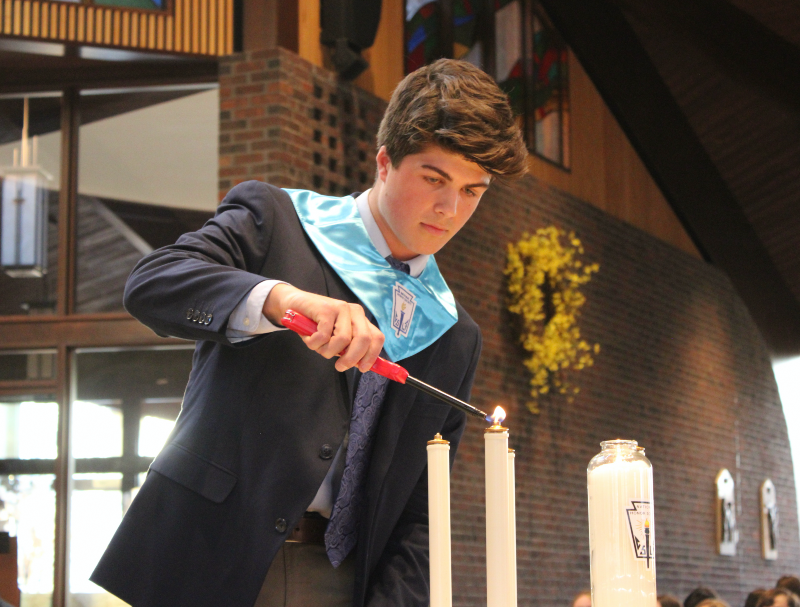 This year's inductees are: Abrianna Albring, Madeleine Alfieri, Ava Ascenzo, William Assaf, Santiago Bentacourt-Trompa, James Brown, Sierra Burke, Sophie Chmelicek, Joshuan Culeton, Nicholas D'Ambrosio, Julia DeBottis, Josephine DePalma, Benjamin Doody, Joseph  Dotterer, Aiden Duggan, John Engle, Sofia Finn, Jenna Flihan, Elizabeth Fox, Kyle Gaffney, Nicholas Genovese, Ethan Harris, Kathryn Heyboer, Georgia Homik, Jeremiah Ho, Aeryn Hood, Sofia Kassab, Eileen Khoy, Maxwell Lachut, Anthony Lisi, Mia Ludington, Alexandra Mancini, Razi Marshall, Tia Marshall, Porter Matt, Ellen McClain, Owen McClure, Joseph McMahon, Edward Meade, Margaret Melvin, Connor Morgia, Mairenn Murphy, Kristin Mustico, Donovan Nguyen, Katherine Nolan, Fiona Ojugbeli, Luke Petragnani, Ryan Petrie, Isabella Polanco, Liam Rupprecht, Sofia Santa Ines, Joseph Sayles, Benjamin Snyder, Meredith Sommers, Amazin Spencer, Ryan Storie, Emily Tymkiw, Abigail Uryniak, Sydney Vaughn, William White, Quinnton Wimer, Antonio Zarrella, Eleanor Zaryski, Lucien Zens, Lauren Zollo.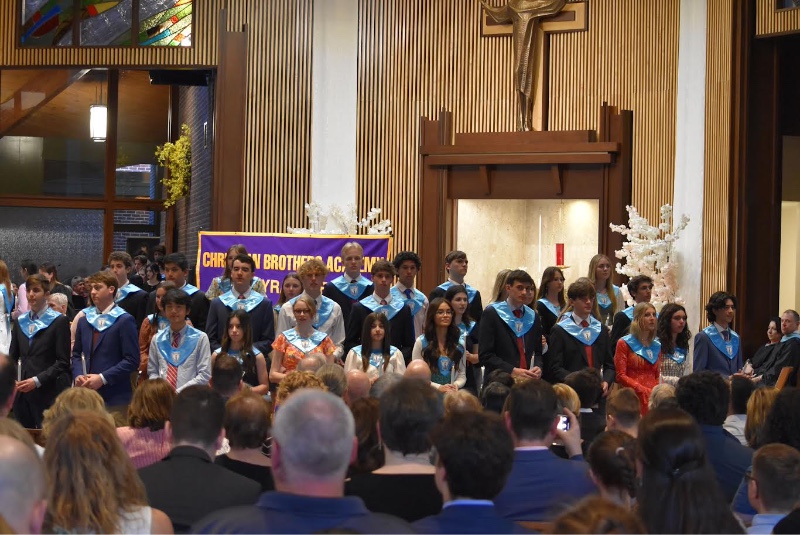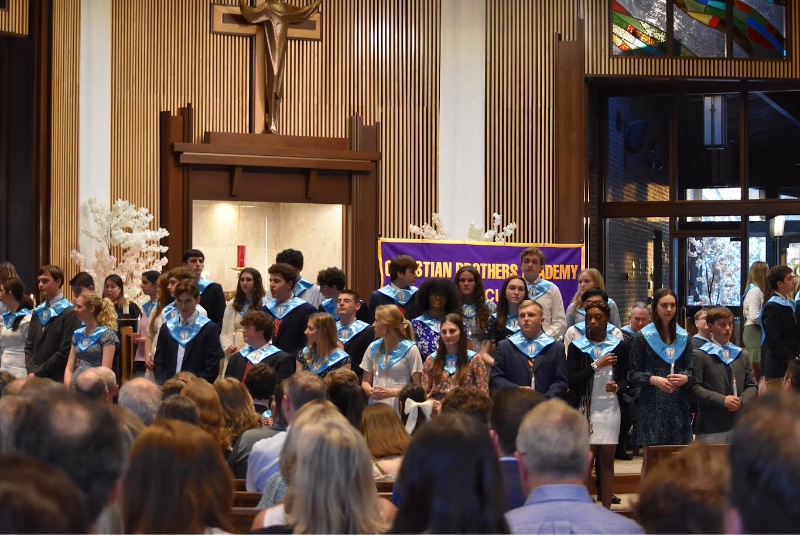 Several other special awards highlighted the evening. Sravan Kodali and Logan Roueche were recognized as National Merit Finalists. Luke DeLorenzo, Finn Doyle, Hana Kang, Anna Kelly, Mark Khairallah, Blake Savage, Mary Sullivan and Lukas Ward were recognized for being named National Merit Commended Students.
Twenty students received awards from various colleges and universities for outstanding achievements.
The General Excellence Awards were presented to two students in each grade for outstanding academic achievement. Honorees were:
Class of 2023 Awarded to: Blake Savage
Next In Merit: Finn Doyle
Class of 2024 Awarded to: Maxwell Lachut
Next In Merit: Joseph McMahon
Class of 2025 Awarded to: Julie Zdep
Next In Merit: Soren Kang
Class of 2026 Awarded to: Emma Hill
Next In Merit: Daniel George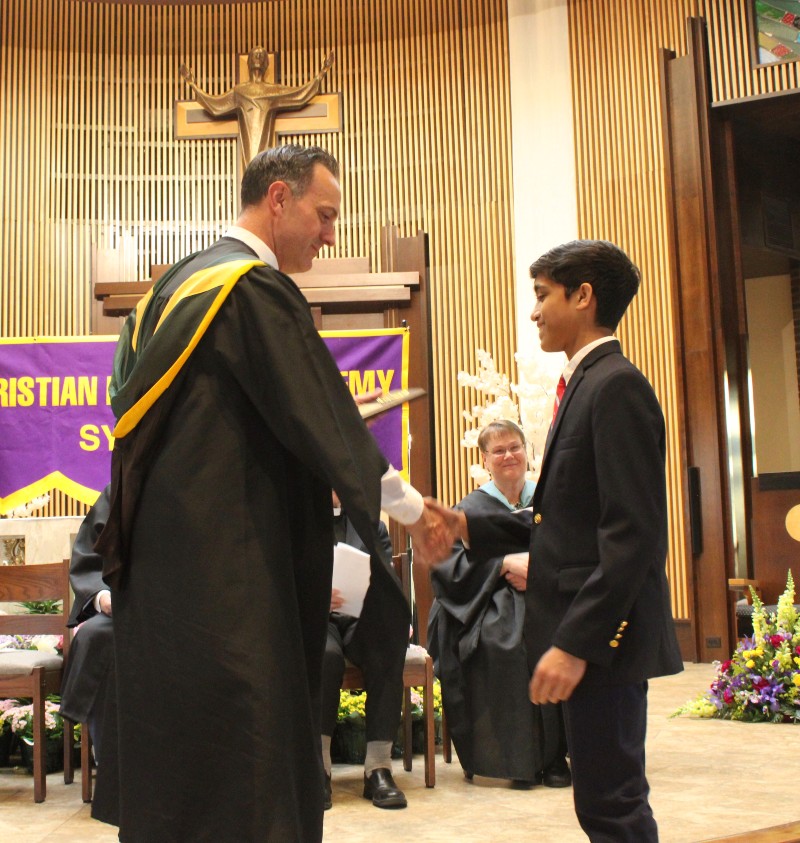 The 2022-23 Distinguish Lasallian educator of the year was presented to Luke Ribaudo.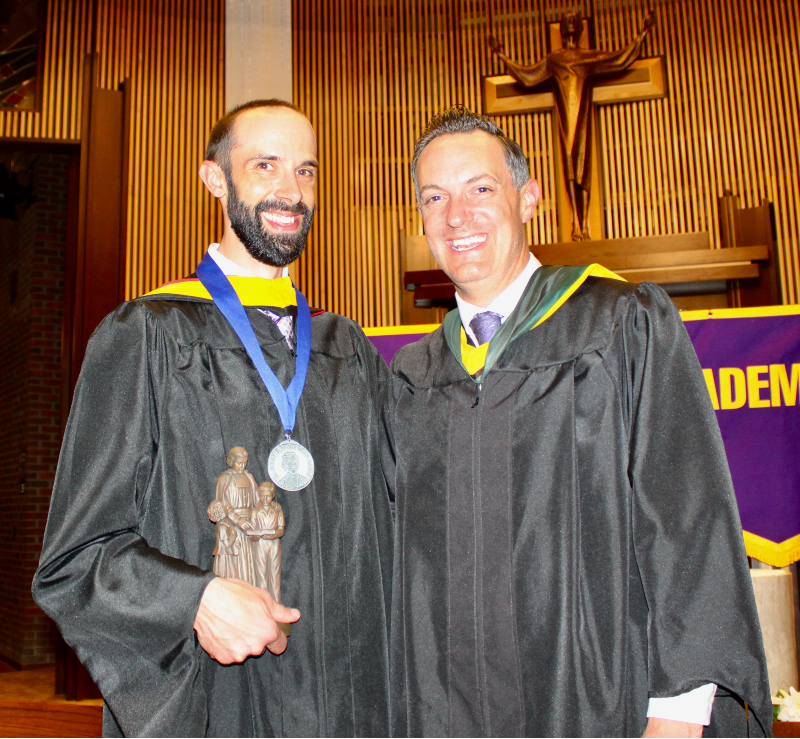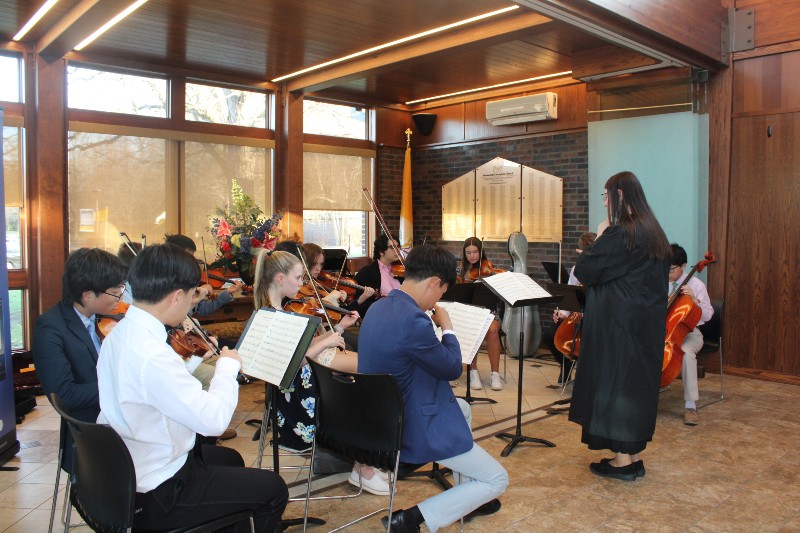 For additional photos of Honors Night, visit our Facebook Page at: https://www.facebook.com/cbasyracuse