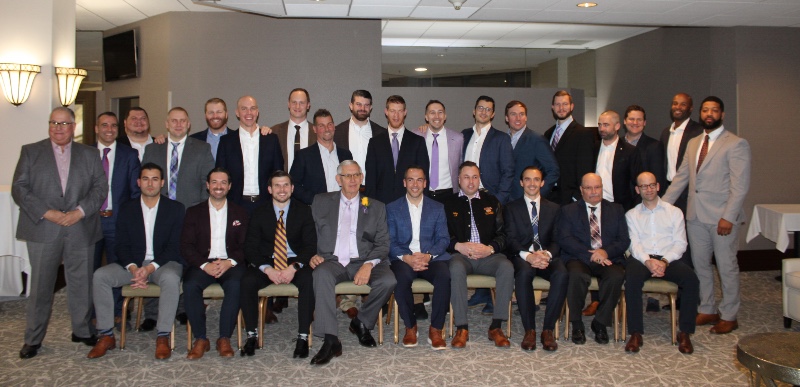 2004 State Champion Football Team
Three individuals and two teams were inducted into the Lasallian Athletic Hall of Fame on Saturday, Nov. 4 at the Sheraton University Inn.
This year's inductees include: Marissa Romeo '13 (lacrosse and basketball); Brendan Smith '12 (track and field, cross country); Theresa Lewis (cross country and indoor/outdoor track coach); 2004 State Championship Football Team; 1976-77 Boys Basketball Team.
2023 Lasallian Athletic Hall of Fame Inductees
Marisa Romeo '13 
At Christian Brothers Academy: Two-time Under Armour lacrosse All-American; All CNY in lacrosse and basketball; 2013 Post-Standard CNY Player of the Year; Two-time Onondaga High School League Player of the Year; Ranked the seventh-best recruit in the nation in lacrosse by Inside Lacrosse; Registered 1,119 points in her CBA basketball career; Played Soccer and led her team in scoring her senior year.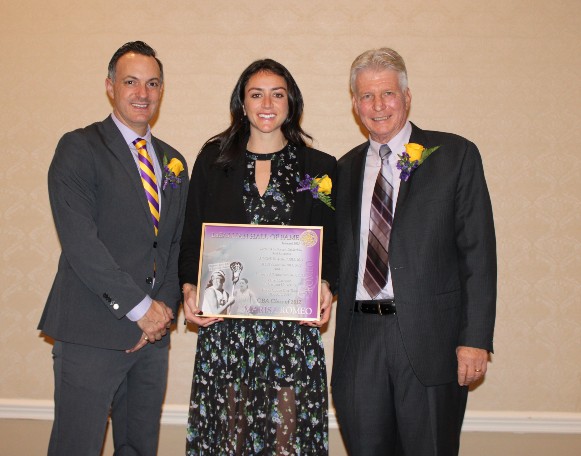 At Harvard University: Played in and started 61 career games; Ranks third in Harvard Women's Lacrosse history in all-time goals (164), assists (65), and points (229); Four-time IWLCA All-Region Selection; Named to the All-Ivy League Team four times in her career; Scored 50 goals and registered 25 assists her senior year; Ranks fifth in program history with 25 assists in a single season; Ranks 10thin Harvard History with 19 assists in a single year; Recorded 48 goals and 10 assists in her rookie campaign. Her 48 goals ranks 12thin Crimson single-season history.
Brendan Smith '12
At Christian Brothers Academy: Two-time State Champion in the Steeplechase; National Steeplechase Champion; NYSPHSAA and Federation Cross Country Champion
At University of Pennsylvania:  Two-time NCAA Championships qualifier in the steeplechase (2013, 2014): Two-time USTFCCCA All-Academic (2013, 2014); 2014 Heps champion in the steeplechase; 2014 First-Team All-Ivy; 2013 USA Junior Championships qualifier (steeplechase); 2013 Pan-American Junior Games qualifier (steeplechase); 2013 Academic All-Ivy (cross country); 2013 USTFCCCA All-Region (cross country); Sixth all-time at Penn in the steeplechase (8:53.42); Eighth all-time at Penn in the indoor 5,000 meters (14:33.75)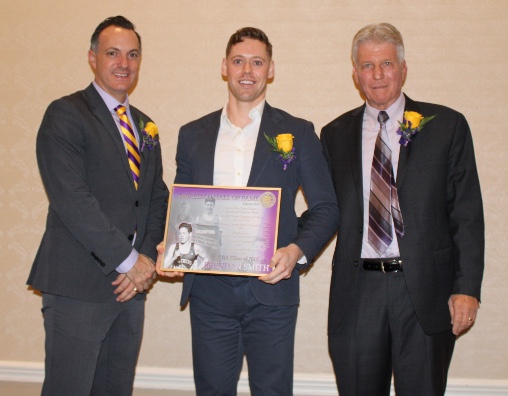 Coach Theresa Lewis, Cross Country, Indoor & Outdoor Track
Has coached cross country, indoor and outdoor track for over 20 years; Cross Country State Championship team in 2017; Coached numerous State Champions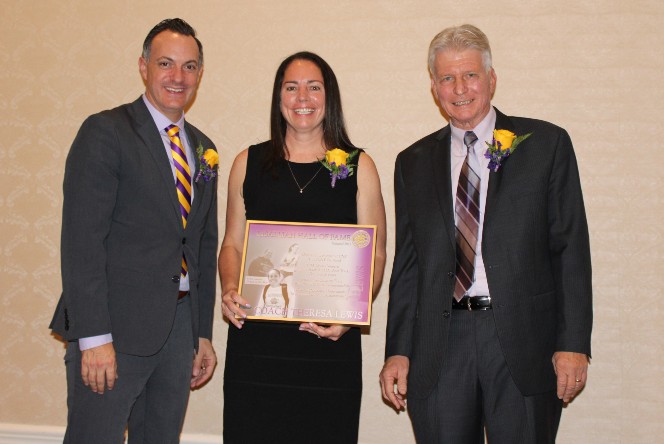 2004 State Champion Football Team
2004 Class AA State Champions (first AA team in Section 3 to earn that title.); Class AA Regional Champs; Class AA Sectional Champs; Undefeated at 13-0. Members of the team include: Dario Arezzo, Guy Blasi, Tim Bobbett, Brian Bojko, Andrew Bongiovanni, Jim Brennan, Mike Bulman, Mark Callahan, Jim Chapman, Rich Cummings, Dan Delluomo, Kevin Didio, Tom DiStasio, Ricardo Donalson, Mike Dracker, Adam Drescher, Brian Dushatinski, Erik Estabrook, Kris Estabrook, Eric Fletcher, Peter Giordano, Max Greenky, Greg Hadley, Matt Halliday, Mike Kenien, Greg Khanzadian, Matt Kinnan, Jon Knaust, Steve Kuhns, Lavar Lobdell, Joe Losurdo, McKenzie Mathews, Evan Mazur, Patrick McNamara, Alfonso Merola, Austin Merola, JoVan Miller, Joe Nicoletti, Matthew Oliver, Peter Paris, Matt Patulski, Greg Paulus, Mike Paulus, Steve Peltz, Stephen Pride, Matt Rainbow, Leon Saddler, Marcus Sayles, Mike Suits, Nick Trasolini, Bill Urciuoli, Bruce Williams, Matt Wilson. Head coach Joe Casamento. Assistant Coaches: Greg Boltus, Mike Cooper, Jim Giufre, Tom Marzullo, Mike Masucci, Tony Silvaggio, Vito Toia, Pete Vercillo. Trainer:  Randy Kinn
1976-77 Boys Basketball Team
CNYCL and Section III Champions; 20-1 (Only loss by one point to Danny Schayes led JD); Central Region Champions (no state tourney); Finished sixth in the State Large School Poll. Members of the team include:  Steve Barber, Earl Belcher, Mark Downey, Greg Dunn, Dean Fanto, Dan Fletcher, Joe Fletcher, Tim Giarusso, Tony Hanley, Marty Headd, Chris Hollenbeck, Paul Leo, Joe Magnarelli, Bob Romeo. Head Coach: Bob Felasco. Assistant Coach: Jack Conroy. Manager: Tom Carney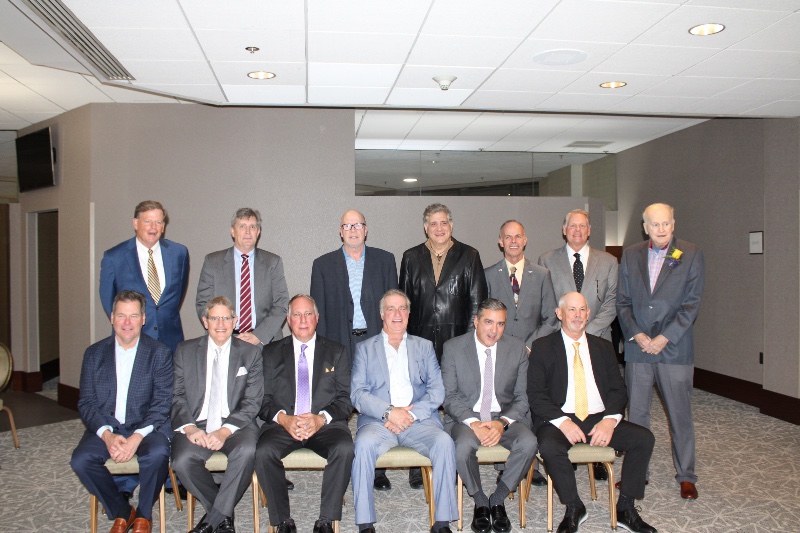 All Photos By: Ellen McClain '24