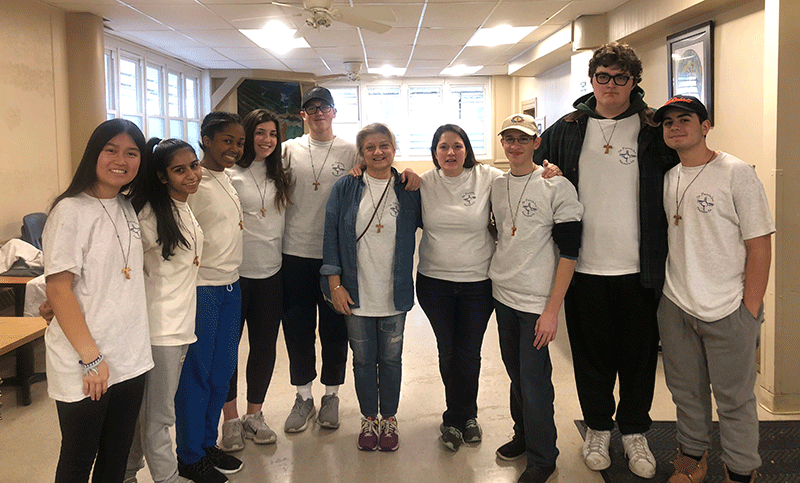 Pictured (l-r): Julyna Ho, Anah Nizar, Lydia Hill, Eliza Hanson, Preston Taylor, Holly Dowd, Amanda Webster, Michael Bolton, Sam Johnston, and Justin O'Connor.
CBA students Michael Bolton, Eliza Hanson, Lydia Hill, Julyna Ho, Sam Johnston, Justin O'Connor, Anah Nizar, and Preston Taylor, along with faculty members Amanda Webster and Holly Dowd, recently spent four days serving the homeless at St. Francis Inn in Philadelphia, PA.
St. Francis Inn is a Franciscan Eucharistic community called to minister with the poor and homeless. The group would begin each morning with Mass. Afterwards, the students and faculty members prepared the meal and then helped serve the guests. Some tasks that the students accomplished were going out on pickups, bagging bread, preparing and cooking the meal and then actually serving the people who came to eat. In total the group served 875 people during their four days there.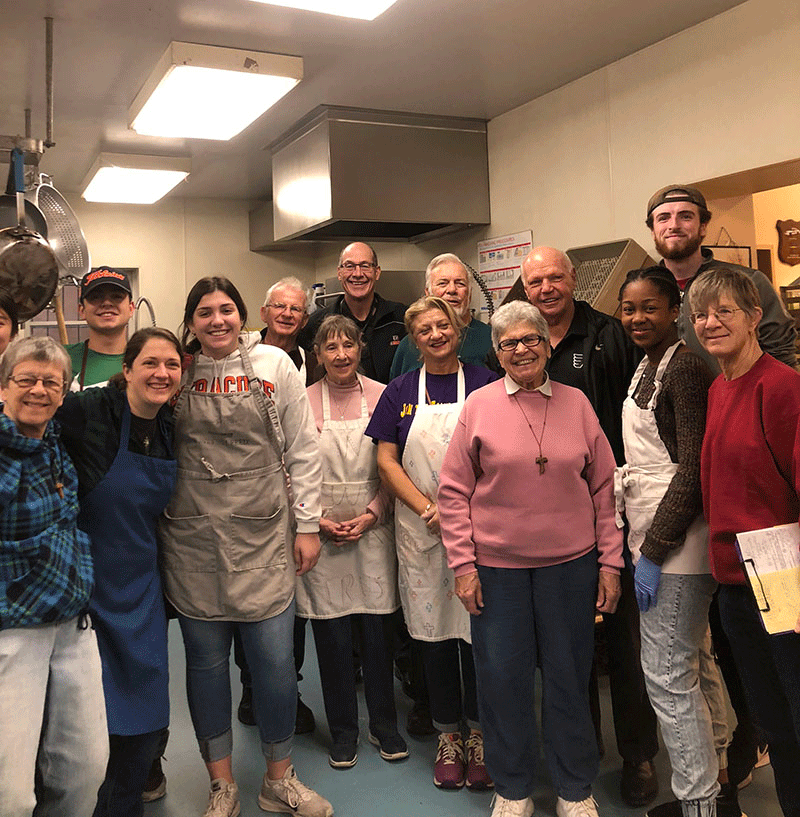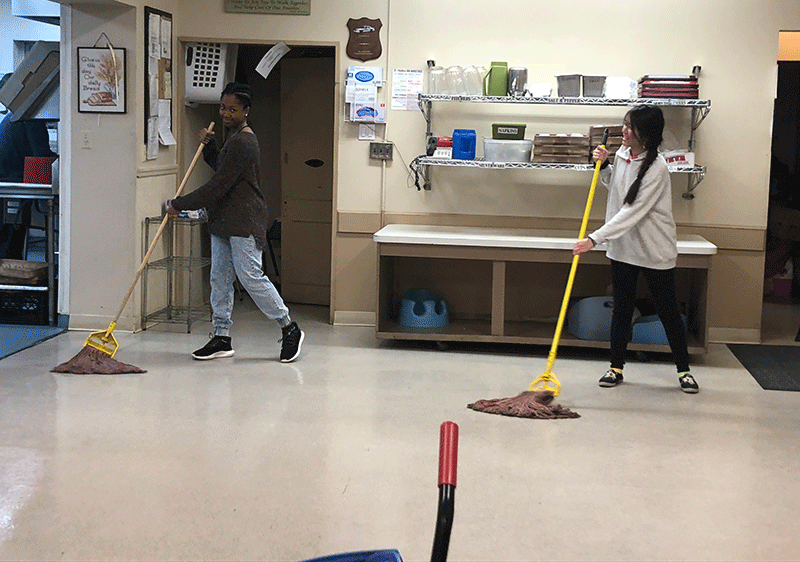 In addition, they visited La Salle Academy, which is where some of the poorest children in the area attend school. The students stayed right across from the Inn on Kensington Avenue and made lasting bonds with the others who volunteer at the Inn and stay on the street as well. All eight students have described the experience as "life changing" and were excited to bring back what they learned and took away from on Kensington Avenue to Randall Road. For additional photos, like us on Facebook