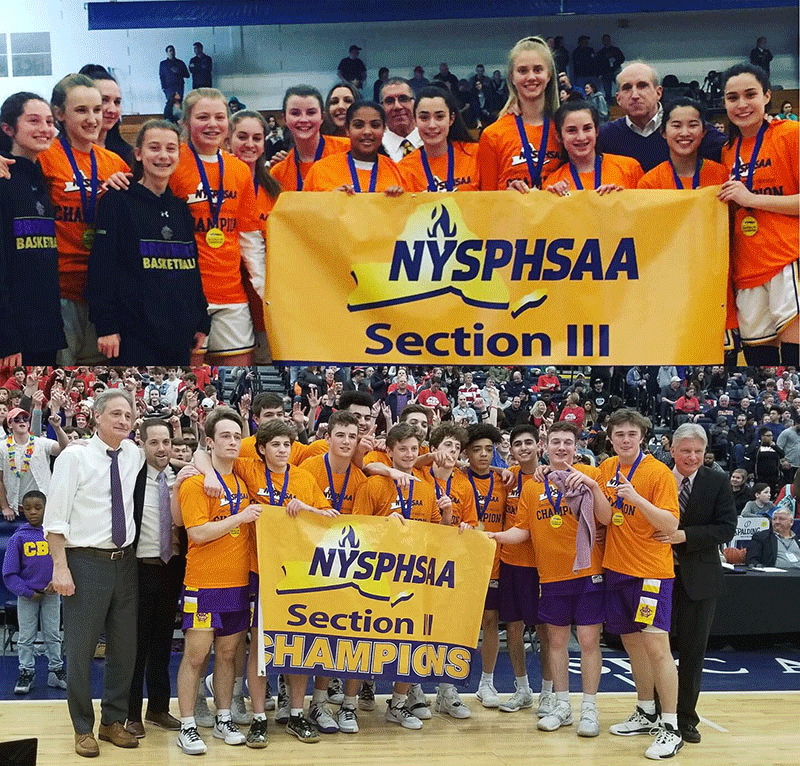 Both the girls and boys basketball teams captured Sectional Titles this past Saturday.
Emily Hall had 17 points and Brooke Jarvis scored 10 to lead the girls to a 45-42 win over Jamesville-Dewitt. It was the first Sectional Title in the sport since 2007.
More on the girls victory: https://www.syracuse.com/highschoolsports/2020/03/late-surge-gives-cba-girls-sectional-hoops-championship-ends-j-d-title-run.html
Later that night, the boys also topped the Red Rams, 63-61 to claim the school's first Sectional Title in boys basketball since 2016. Dan Anderson tossed in 23 points, while Sam Haas added 17.
More on the boys victory: https://www.syracuse.com/highschoolsports/2020/03/cba-boys-hoops-dethrones-j-d-to-claim-1st-sectional-title-since-2016.html