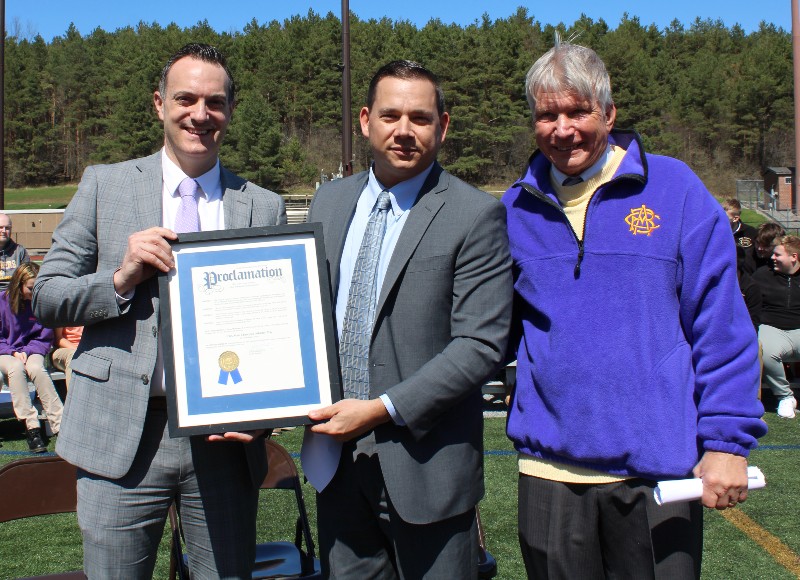 Pictured: President Matt Keough, Onondaga County Executive Ryan McMahon, and Director of Athletics Buddy Wleklinski. 
The entire CBA community gathered at Alibrandi Stadium on Wednesday, April 20 to celebrate the Class A State Champion Football team, Eliana Occhino, who was a member of the Section III bowling team that won the State Title in March, and several individual student-athletes who were State qualifiers in their respective sports.
Onondaga County Executive Ryan McMahon was in attendance to present a Proclamation and declare the day "CBA State Champion Athletes' Day" in Onondaga County. New York State Senator John Mannion also attended, acknowledging the accomplishments of the athletes and applauding the student body for their impressive conduct and attention during the assembly.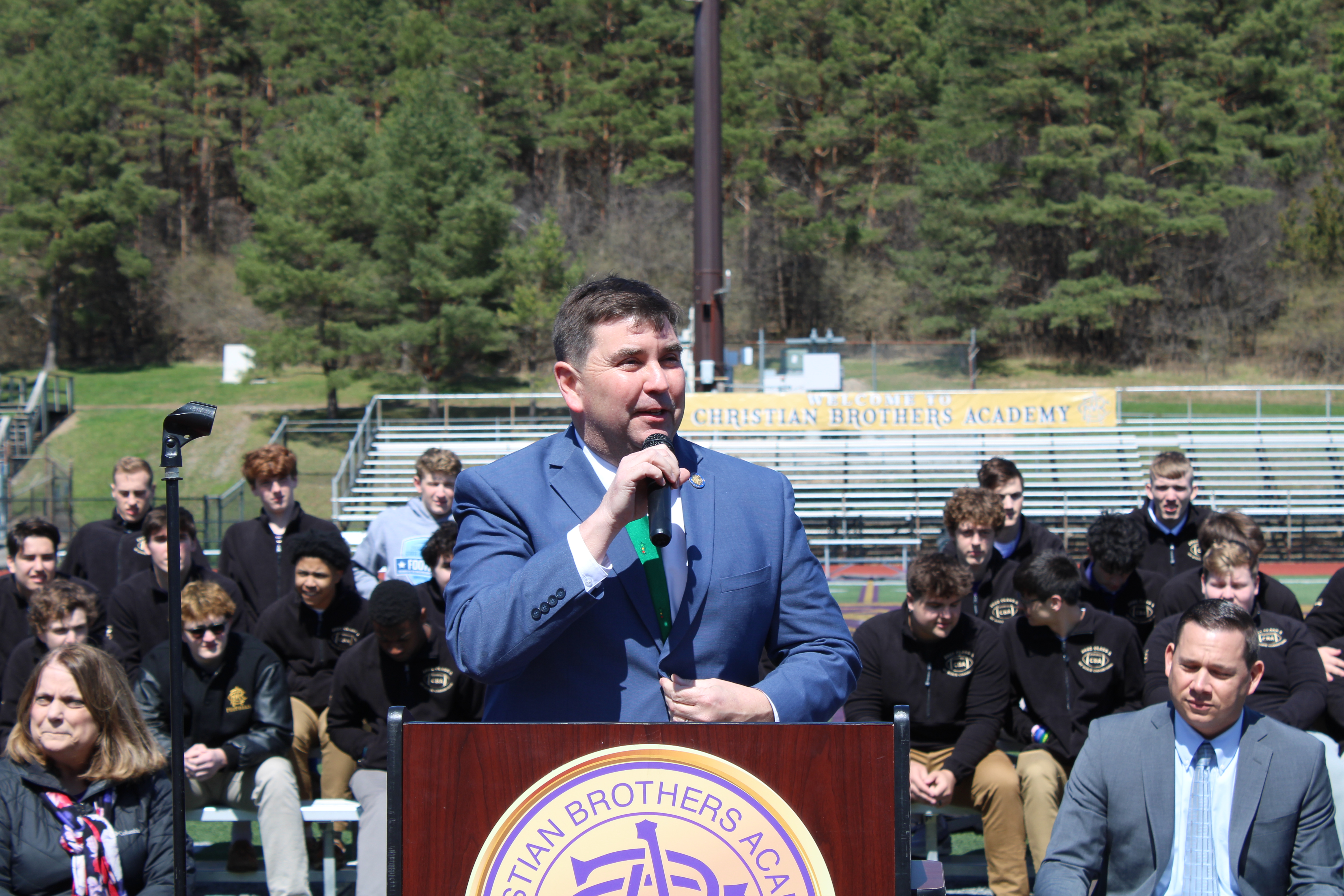 New York State Senator John Mannion
Also, during the assembly, the school was recognized for being one of four schools in Section III to earn the New York State Public High School Athletic Associations Scholar-Athlete Award of Excellence Award.  To earn this prestigious award, all 25 varsity teams must achieve a cumulative GPA of 90 percent or higher during their sports seasons.
State qualifying student-athletes who were recognized were: Bella Cannizzo (cross country); Cooper Groat (cross country/indoor track); Joseph McMahon (cross country); Michael McMahon (cross country); Misha Kabunov (swimming & diving) and Giselle Vlassis (tennis).
Following the assembly, the football team was presented with their long-awaited championship rings.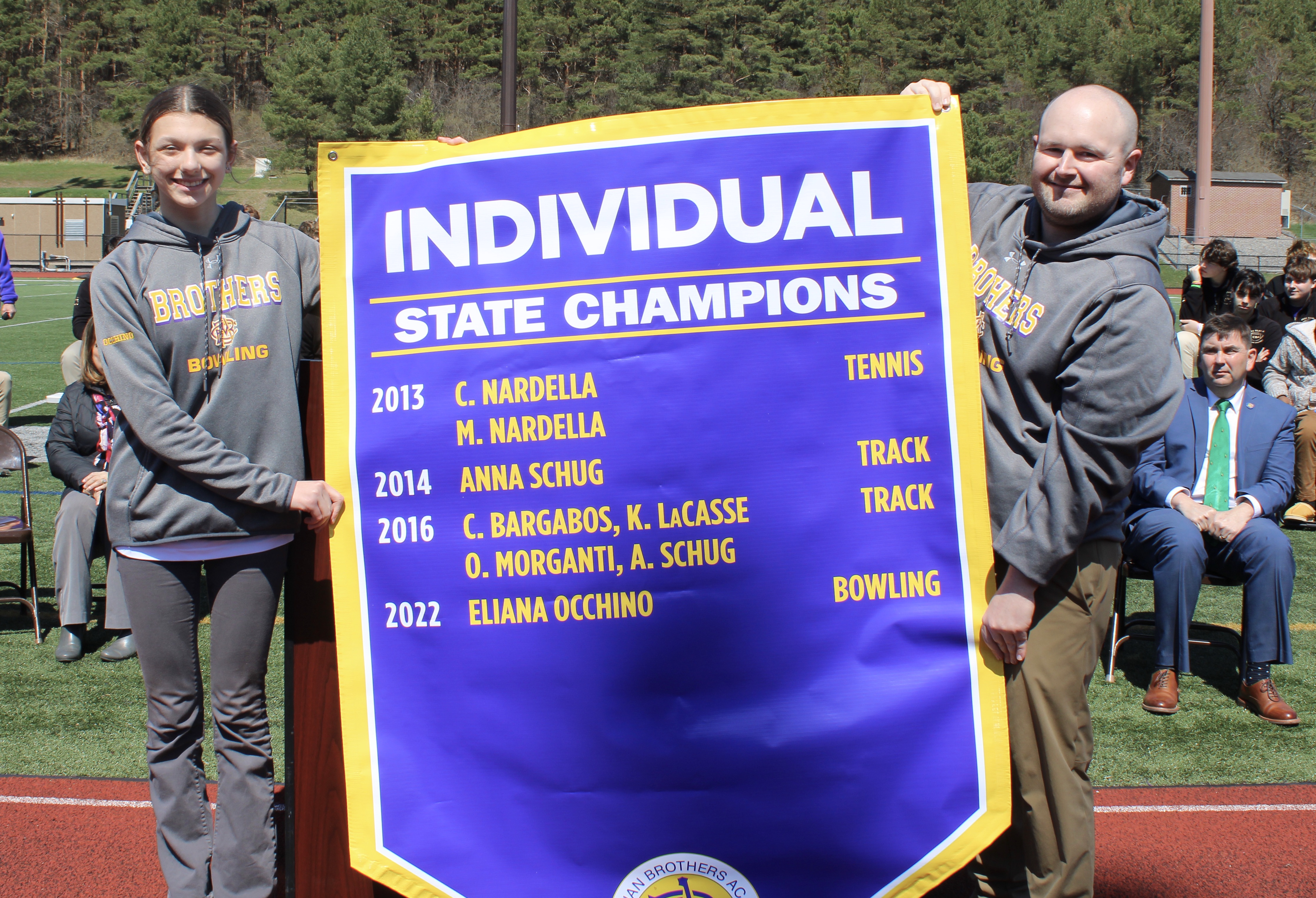 For additional photos, like us on Facebook at: https://www.facebook.com/cbasyracuse