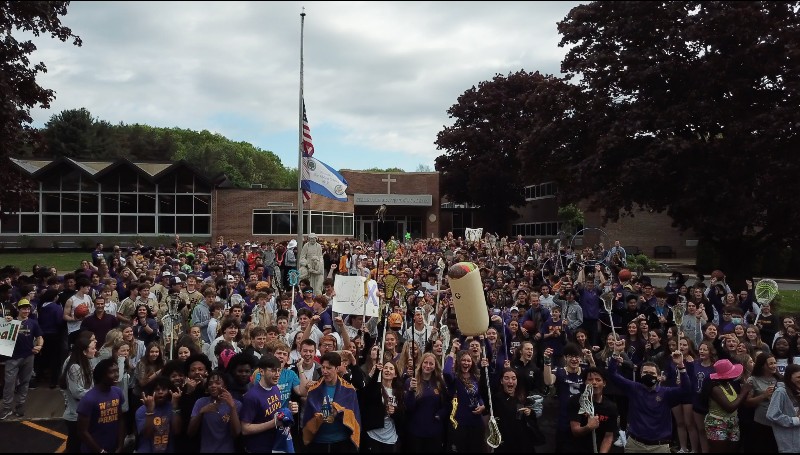 The CBA community celebrated Founder's Day on Tuesday, May 17 with a full slate of activities. 
The day kicked off with close to 800 students, faculty and staff filming  a "lip dub" video, highlighting clubs, activities and athletic team of CBA. Amazingly, it only two tries to get it right.
Members of the Class of 2022 then gathered in the gym to watch the senior video produced by classmate Nora Kilmartin.
Father Chris Ballard was the celebrant at Mass, which was held under the blue skies at Alibrandi Stadium. Many seniors participated in the Mass. Senior teachers presented the gifts, which represented some of the highlights of the Class of 2022. Brother Joseph Jozwiak blessed the class and President Matt Keough spoke to the class and referred to many of the senior speeches that were presented in faculty member Vin Horan's 12th Grade Religion Course-Discerning God's Presence.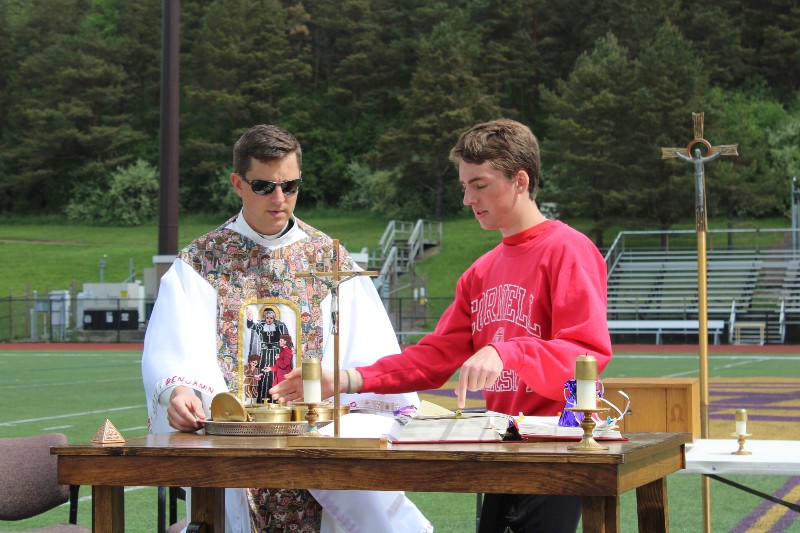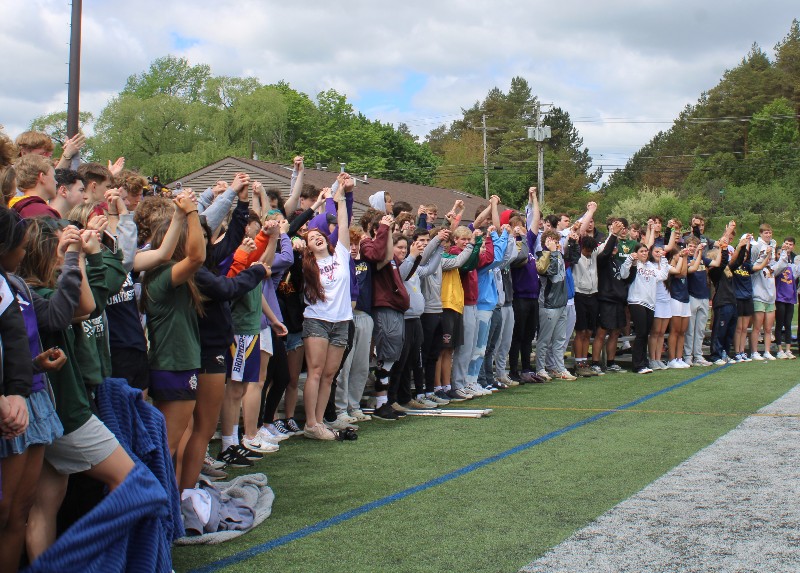 Students, faculty, staff and parents then offered their congratulations, expressed their gratitude, and said goodbye to the seniors at the "Senior Walk-through"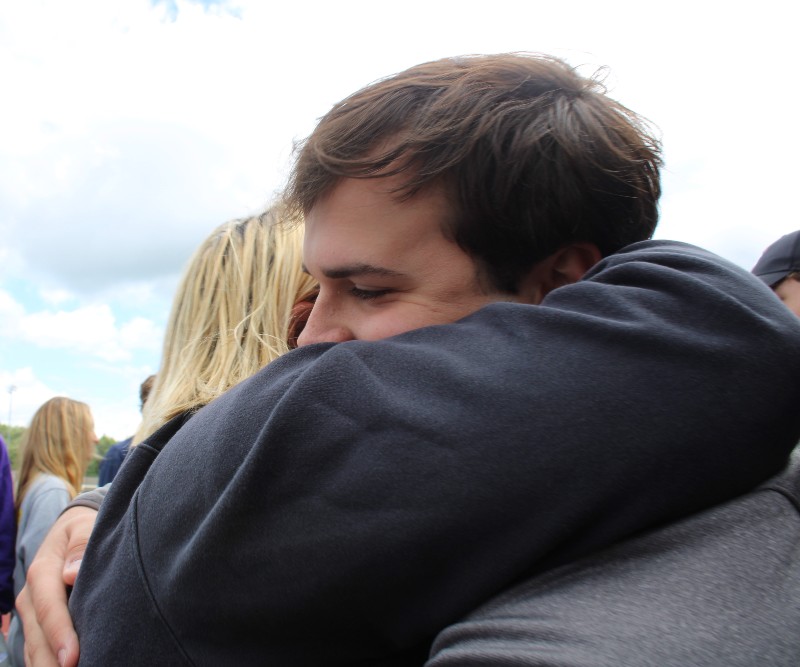 The day culminated with a heated volleyball game between faculty and students in the gym. The faculty came out on top for the second year in a row and were granted a "dress down" day on Wednesday.
Following the game, everyone watched the Lip Dub video.
For additional photos of Founder's Day, like us on Facebook at: https://www.facebook.com/cbasyracuse