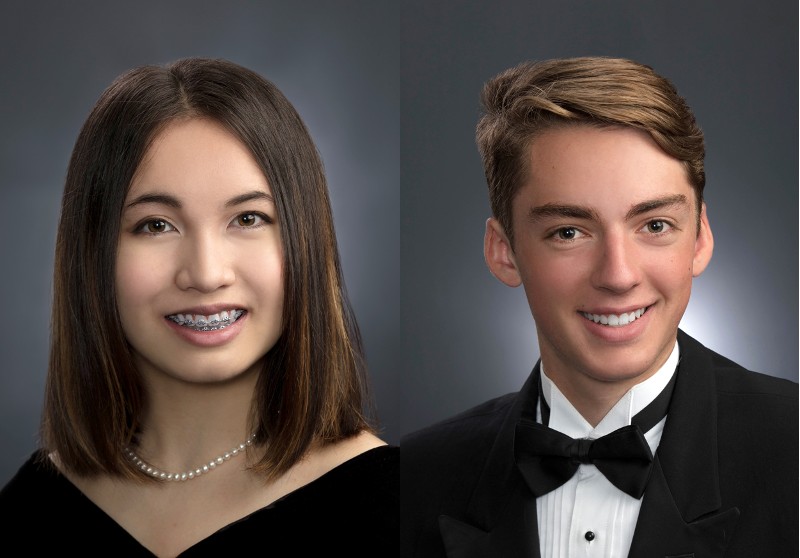 Christian Brothers Academy students Christina Falasco and Michael McMahon have been named the Valedictorian and Salutatorian, respectively of the Class of 2022.
Falasco, the daughter of Carmen and Kazumi Falasco, will attend University of Rochester, and will study Computer Engineering.  Falasco was also accepted to Le Moyne College, Queens University, Rochester Institute of Technology, Syracuse University, and University of Buffalo.
McMahon, the son of Gerald and Katherine McMahon of Syracuse, will attend Cornell University and will study Urban and Regional Studies
CBA's graduation will be held this Sunday, June 5 at 11:00 a.m. at Alibrandi Stadium.